Realme UI 3.0 Features and Released Date
Realme has wanted to dispatch another framework update Realme UI 3.0 in the upcoming months and it's come with Google's latest Android update Android 12. Realme UI 3.0 features are extremely special and astounding.
Realme UI 2.0 has gradually entered the beta version to the stable version in the latest Realme phones. All Realme updates download from here.
Expected Realme UI 3.0 Features
Long Screen Short supported in all devices
Face based auto turn (auto rotate)
Fully controlable storage managment
High level security
New Widget for home screen
New Control Center design
Improve pricay policy
Split Screen support in all devices
Floating window
New Settings App
New Animation
AVIF Image Support
Improved Notifications
New Notification Panel arrived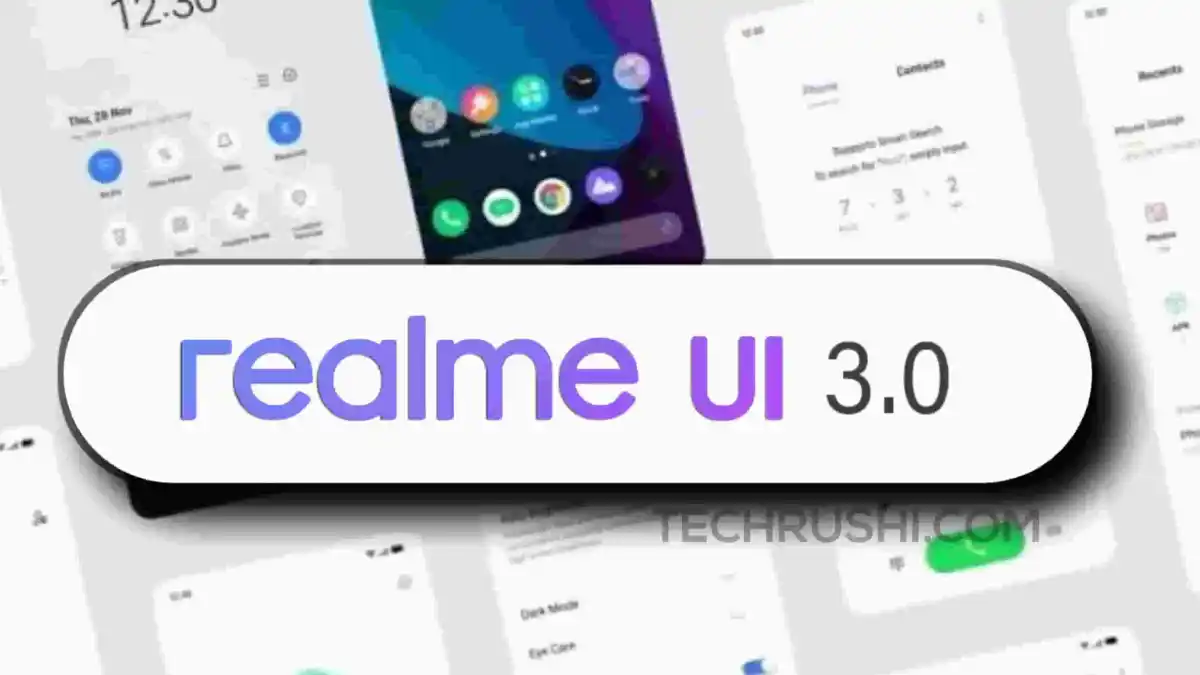 Realme UI 3.0 Released Date
Android 12 based Realme UI 3.0 may be released at end of September 2021. However, the beta program of RealmeUI 3.0 starts at end of the August.
Realme UI 3.0 New Notification Panel
In the Color OS 12 beta update, some of the features are displayed in the china community, Maybe also it's arrived in Realme's next update.
What is Dynamic RAM Expansion

in Realme?
Convert remaining phone storage to virtual ram it's called dynamic RAM expansion. These new features help all small budget range smartphone users. Now smartphone users extended their memory up to 6 GB extra.
Long Screen Short supported in all devices
In the upcoming Relame UI 3.0, users take a long screenshot to cover all 4-5 page details in a single screenshot.
Face based auto turn (auto-rotate)
This feature is kind of interesting because after enabling this function in your phones, AI-based technology can detect human face expression and adjust phone orientation like Landscape or portrait mode. Let's check-in in the upcoming days its really come in Realme UI 3.0 or just leaks.
Fully controllable storage management
Some of the leks have come from china tech site is, maybe users can control their storage space and remove the all junks file in a single click, And all other files are removable after this latest update.
High-level security
Android 12 comes with so many new privacy functions like you can check the background process of any application. Check the top left corner of your screen if any camera and microphone use in any application or anywhere, which you can know it. So users can identify and close all files and applications.
Read More
Realme UI 3.0 Supported Devices List
Realme UI 3.0 – Supported Devices, Release Date, and more