Instagram, is a globally popular social media platform that has become a very integral part of millions of people's lives. It connects people and exposes them to a wide range of content. As we scroll through feeds, we frequently experience suggestions ranging from user accounts to hashtags. In this blog post, we will guide you through the steps to remove and manage these Instagram suggestions.
You can buy Instagram likes through these recommendations when they prove useful, but there are times when you prefer to keep the Instagram feed cleaner and more personal. Then you can follow the steps shown in this article.
What are Instagram Suggestions?
Instagram Suggestions enhance the user experience by recommending posts, accounts, and hashtags based on personal interests and browsing habits. Through it, they help users discover new content and connect with like-minded individuals.
Suggestions are mostly displayed on the Explore page and your home feed. Accounts you follow, your selected posts, and your used hashtags are displayed on the Instagram Explore tab.
Pros of Instagram Suggestions
Discover New Content: Instagram suggestions can help you discover new accounts, posts, and hashtags that align with your interests. By which your work can become easy.
Personalized Feed: The Instagram algorithm tailors your feed to your preferences, interactions, and browsing behavior, resulting in a more personalized user experience. It shows the content you like and want to see on your feed.
Easier Connectivity: Suggestions can help you find accounts and hashtags related to your hobbies, passions, or areas of interest, making it easy to connect with others who share similar interests.
Cons of Instagram Suggestions
Overwhelming Recommendations: Sometimes Instagram suggests too many accounts or posts that don't align with your interests, which can result in an overloaded feed and an overwhelming user experience.
Limited Control: Although Instagram offers several customization options, users still feel unable or limited to control the suggestions they receive. which may consequently lead to redundant or irrelevant recommendations.
Privacy Concerns: Instagram recommendations are based on tracking your online behavior and preferences. Some users have increased privacy concerns as their activity is constantly monitored and analyzed.
Read More – How to See Who Views Your Instagram Profile
Instagram Recommendations
Instagram recommends accounts based on your activity, the accounts you follow, and the content you interact with. By tracking your behavior, Instagram suggests accounts that meet your interests. Thus, Instagram promotes accounts with strong engagement and popularity.
How to Remove Instagram Suggestions
How you manage Instagram suggestions can greatly improve your user experience. Follow the steps below to customize or manage these suggestions:
1. Clear All Searches on Instagram
Your search history on Instagram can become cluttered over time, making it difficult to navigate your search effectively. If you're thinking of starting fresh, follow the below guide to clear all searches on Instagram:
Open the Instagram app and tap the profile icon located in the bottom right corner.
Tap on the hamburger (three-line) icon in the upper right corner of your profile.
Select "Settings and Privacy" from the drop-down menu.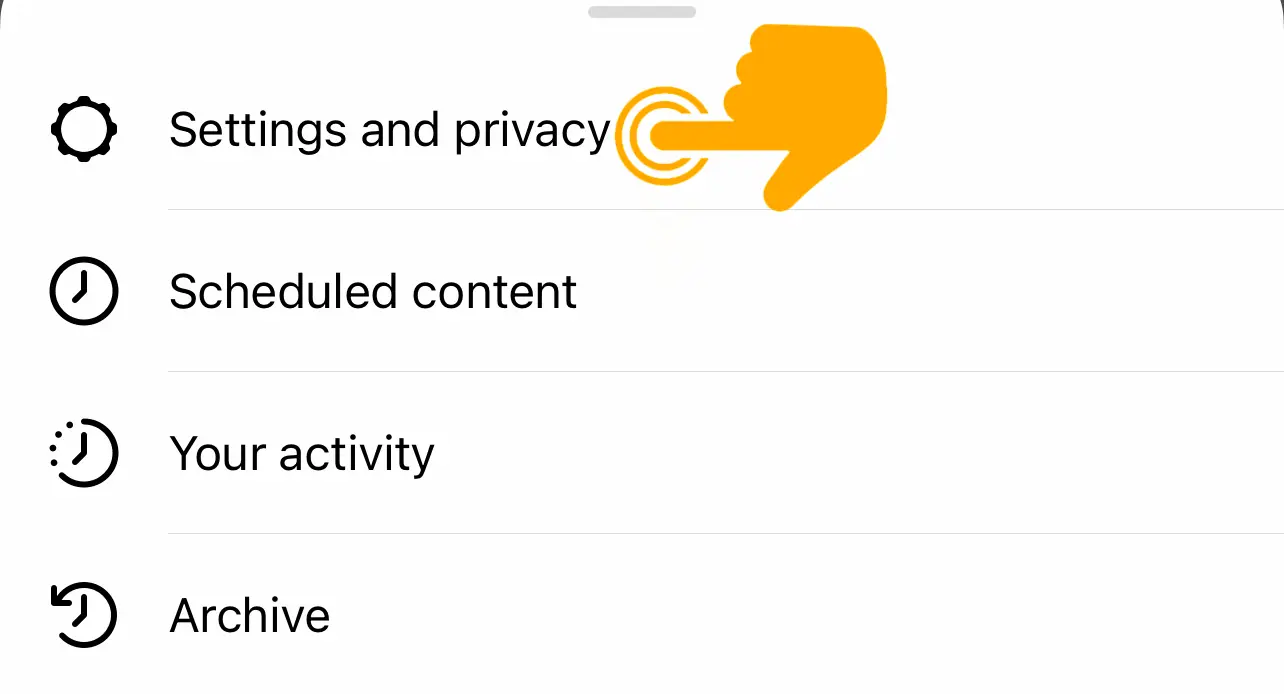 Navigate to the "Accounts Center" within the settings.
Scroll down and select "Your Information and Permissions".
In this section, you'll find and click on the "search history" options to manage your search.
Here you select any one of the last 3 days, 7 days, 14 days, or Select your desired option. Once you've made your selection, click on "Clear all Searches".
2. Remove Discover People on Instagram
The Discover People feature on Instagram can sometimes be overwhelming due to the flow of suggestions. If you want to declutter and personalize this aspect of your Instagram experience, follow these steps to remove it:
Open Instagram and click on your profile icon located at the bottom right corner of your screen.
Tap the three horizontal lines (hamburger menu) located in the upper right corner of your profile page.
From the dropdown menu, select the last option "Discover people".
Here, the suggested people appear under Discover People. Click the cross button next to people's names to remove it.
3. Manage Notifications on Instagram
Keeping up with Instagram notifications can be a hassle for many people, especially when they become frequent and distracting. To take control of what notifications you receive and when, follow these steps:
Launch Instagram and tap your profile icon located at the bottom right corner of the screen.
Click on the three horizontal lines (hamburger menu) in the upper right corner of your profile page.
From the dropdown menu, select "Settings and privacy".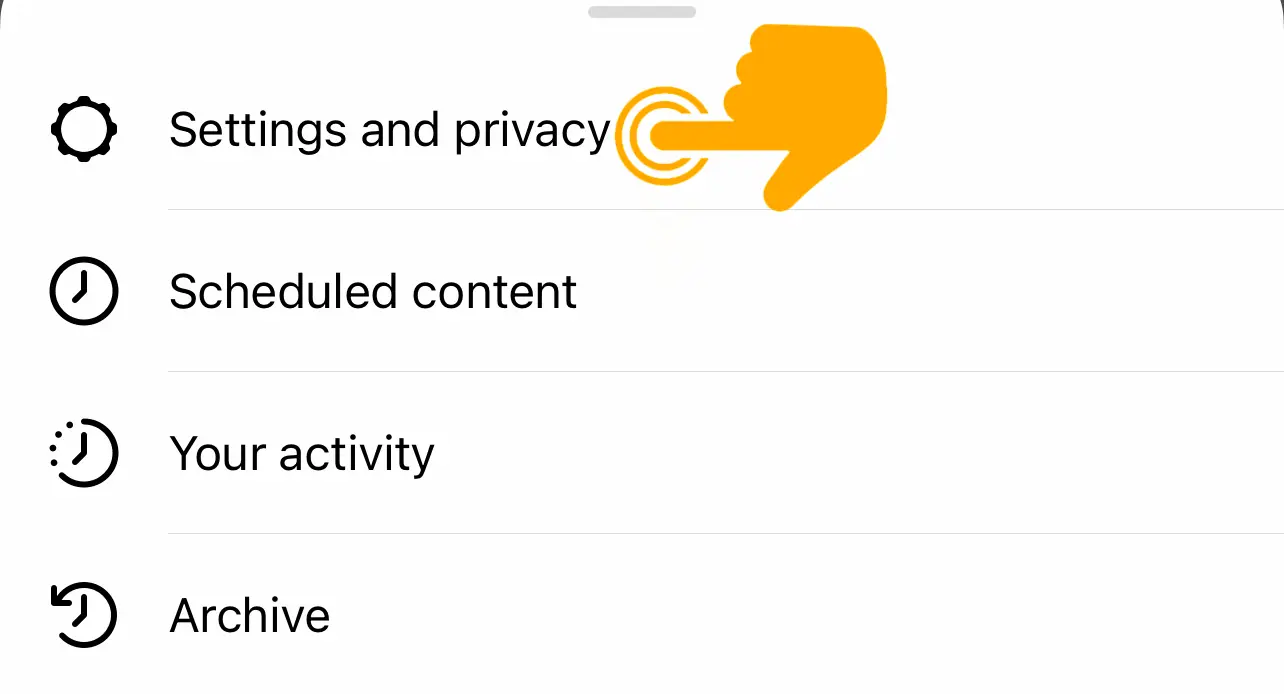 In the Settings menu go to How you use Instagram section, and click on "Notifications".
In the notification settings, you can manage which notifications you want to receive. You can choose to mute or pause notifications from specific accounts or adjust the types of notifications you receive (such as comments, likes, follow requests, etc.)
How Instagram Suggestions Works
Instagram uses a combination of your individual browsing behavior and broader trends to recommend accounts to follow. Here's how it works:
Instagram analyzes your activity to understand your interests and suggest similar accounts – accounts you follow, posts you like, and hashtags you connect with.
Instagram also takes into account your interactions with other accounts. Regular engagement, such as likes and comments, signals that these accounts are of interest to you, leading Instagram to suggest similar accounts.
Prominent accounts with high engagement rates are often promoted because they provide popular content that appeals to a wide audience.
Location and language preferences also play a role in Instagram's recommendations, helping to personalize suggestions based on your geographic and linguistic context.
Finally, Instagram's Explore page personalizes recommendations based on your activity, the accounts you follow, and the content you engage with, thereby presenting content aligned with your interests.
You can also boost your follower count on Instagram by purchase or buy Instagram followers, although it's crucial to prioritize genuine engagement and organic growth for sustainable success on the platform.
Conclusion
Instagram suggestions can be a mixed blessing at times, but now you have control over it. By understanding how these suggestions work and how to manage them, you can tailor your Instagram experience to your personal preferences. Don't let these recommendations confuse you, instead, discover new content, connect with interesting people, and improve your Instagram experience.
FAQ
How can I get my account to appear in someone's Instagram suggestions?
Instagram's suggestions are algorithmic and depend on several factors, including user engagement and relevant interests. To increase your chances of appearing in someone's suggestions, make sure your account is public, post high-quality content regularly, engage with your followers, use relevant hashtags, and interact with similar accounts.
How can I clear the cache on Instagram?
On an iPhone and Android device, go to Settings > Apps > Instagram, and click "Clear Cache". This will reset the app, so keep in mind that any saved photos or posts will be lost.