While Instagram is a great platform for sharing engaging stories with others and building a strong social presence. Apart from this, it also provides various tools and features that allow you to check your insights. One such feature is the ability to see who saved your Instagram post.
Understanding these metrics can provide insight into what your audience likes, what type of content you have, and how you can improve future posts to increase engagement. In this comprehensive guide, I will cover how to find out who has saved your Instagram posts and answer frequently asked questions about them.
Things You Should Know
Below are some things you should know about Who Saved Your Instagram Post and engage with your followers more effectively. which offers important tips and useful insights for your daily interactions on social media.
You can ask your followers to find out who has saved a post directly on Instagram.
You can't directly check who saves your posts, but if you use a "Professional account", you can see some additional information under each photo or video.
Business accounts also show details like how many people have shared your post on their own stories.
Can you see who saved your Instagram posts?
On Instagram, it is impossible to know directly who saves your Instagram post. If you are using a business account or a creator account, it can show how many people have saved and shared your post. But you can't see who saved (Name and number) or shared your post.
If you're curious, you can directly ask your followers if they've saved your posts. This can be done through a story, a video, or a new post itself. I'm not sure if people who saved your post will reply, at least they have a chance to reply to you.
Switch to a Professional Account
Here are simplified steps to switch from a personal to a professional Instagram account, which allows you to see how many people saved your posts:
Open Instagram and tap your profile icon at the bottom-right corner.
Tap the menu icon (three lines) in the upper-right corner.
Tap on "Settings and privacy".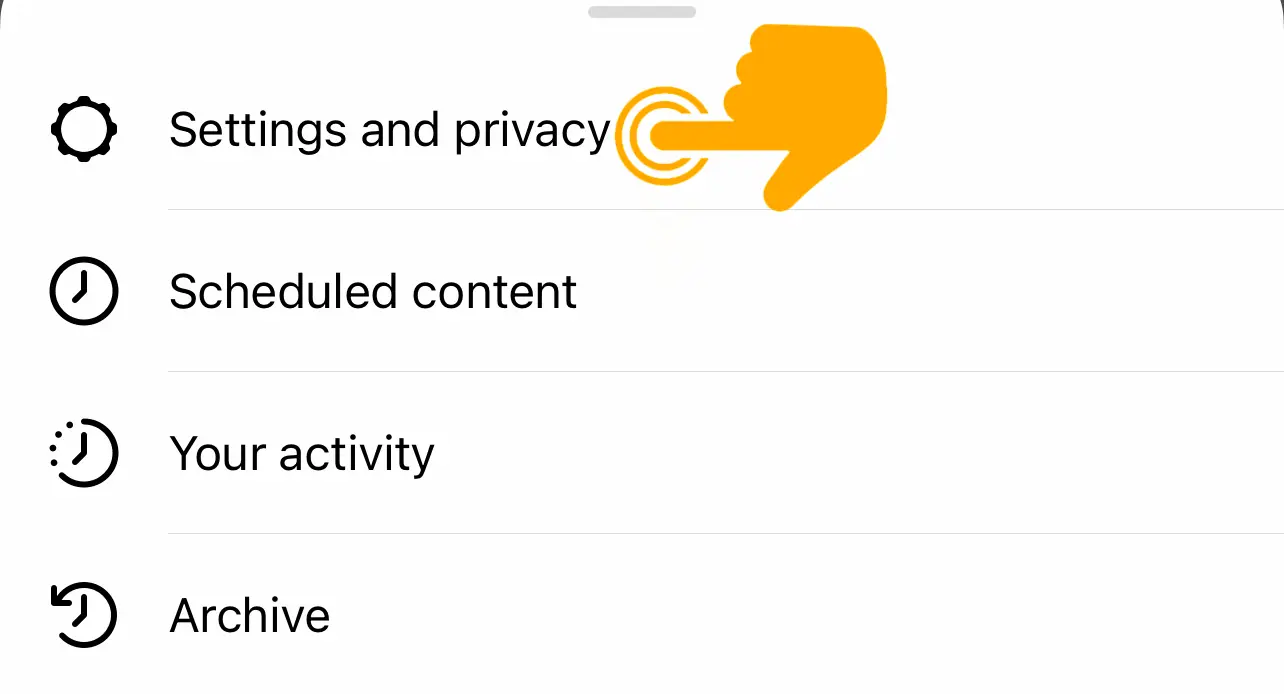 In the settings menu go to For Professionals section, and tap on "Business tools and controls".
Choose "Switch to professional account", found at the bottom.
Tap "Continue" to proceed through the informational slides.
Pick a category that matches your Instagram account, like Editor or Health/Beauty, and tap "Done".
Select either "Creator" or "Business". Both offer Insights, but Creator accounts can use licensed music in posts, while Business accounts can't.
Provide your personal details to complete the conversion. This might include your business's address and contact info.
Now, you can see post saves. To do this:
Tap your profile icon at the bottom right to see your posts.
Select the post you want to check.
Tap "View Insights" below the post. The number of saves is under the bookmark icon.
Ask Your Followers If They've Saved Your Instagram Posts
Open Instagram and find the post you're curious about, and take a screenshot of that post.
Go back to your main Instagram feed by tapping the home icon.
Add a new Instagram Story by tapping the camera-like Stories icon in the top left corner.
Swipe your screen to select a screenshot from your gallery.
Once the screenshot is selected, tap on it to add it to your story.
Add a text message to your followers, something like "Who saved this post?". You can do this by tapping the "Aa" text icon. You can also use Instagram question stickers to make it more interactive.
When you're done with the text, tap "Done". You can adjust the text size by pinching or spreading two fingers on the screen.
Finally, tap on "Your Stories" at the bottom of your screen to publish a story. Your followers will be able to see your story and respond to it via direct message.
Conclusion
Instagram's save function is a powerful tool that can capture the interests and preferences of your audience and provide you with important insights about them. By knowing who has saved your Instagram posts, you can take advantage of these metrics to improve your content strategy and increase your engagement on Instagram. Connect with your audience and watch your save metrics grow by continuing to create valuable content that your views love!
FAQ
Can I see the exact users who saved my Instagram posts?
No, Instagram does not disclose the identity of users who save your posts due to privacy concerns. You can only see the number of people who have saved a post.
Do all Instagram accounts have access to Instagram Insights?
Instagram Insights is only available on business and creator accounts. Individual accounts cannot access this feature.
Can I switch back to a personal account after switching to a Business or Creator account?
Yes, you can switch back to a personal account at any time, but you will lose access to Instagram Insights and other features specific to Business and Creator accounts.