Have you just downloaded an iPhone update and read somewhere that it drains your battery very fast or slows your phone, and now you want to stop it? Are you in the middle of downloading an iOS update and want to cancel it? In this article, we will show you how to stop downloading iOS updates which are already started.
Check download status
Go to Settings > General > Software Update to see if the update has been completed. You can cancel the update by restarting your iPhone. If it says "request update". So it might have already been downloaded or you can cancel it immediately if it is currently downloading.
Is it possible to cancel the iOS 16 update in progress?
Yes, Apple cannot pause or stop iPhone updates, but there is a trick you can use for that. iOS updates are usually downloaded and installed in two steps. Similarly, cancellation requires two steps:
When the download is paused, the installation will not start and your data will be saved.
It won't restart if you delete a partially downloaded update.
How to stop downloading iOS updates
Open the Control Center while the iOS update is downloading.
You can turn on Airplane Mode by clicking the plane icon.
Whenever the connection is lost, the download is immediately paused. To test the update, go to Settings > General > Software Update. Until the next process is complete, keep the phone in Airplane Mode.
Note: During this time, it would be a good idea to disable Automatic Updates so that they won't start automatically.
How to Cancel Downloaded iOS Update
When you wish to delete software updates that have been partially or fully downloaded (but not yet installed), there are some steps to follow.
Go to Settings → General → iPhone Storage.
Please wait until the page loads; it may take a while.
Tap the iOS update file once it has loaded.
To confirm the deletion, tap Delete Update twice.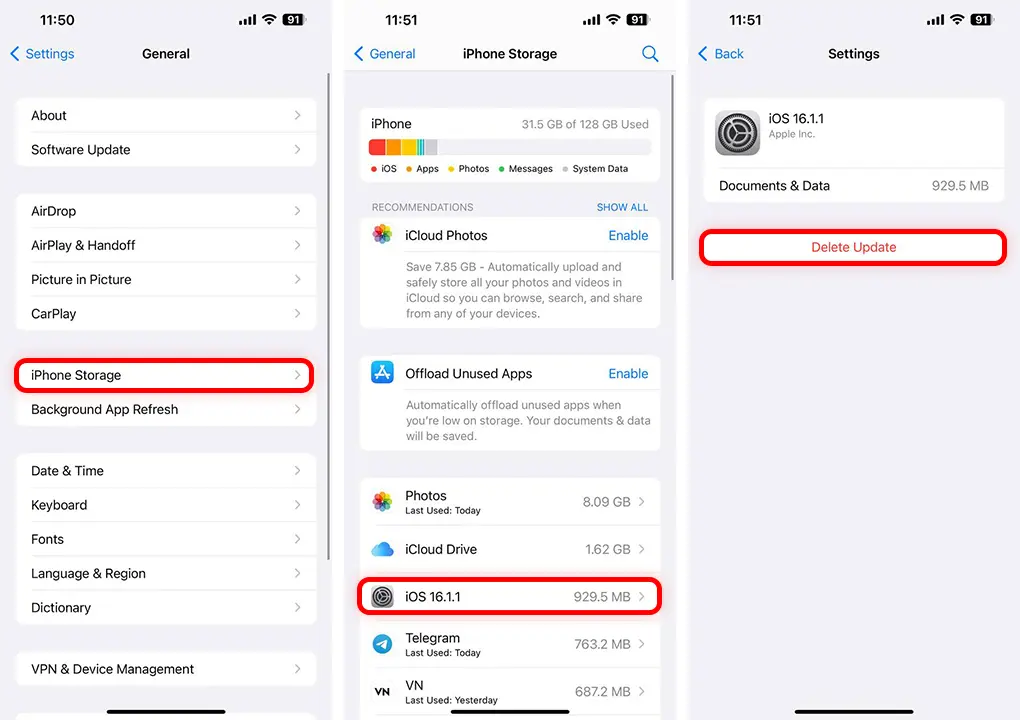 Turn off automatic updates on iOS 16
The software update can be found under Settings > General > Software Update.
Click on Automatic Updates.
Turn off the Download iOS updates option.