Apple's newest iOS 17 update is packed with cool features, and one of the hottest ones is StandBy Mode. It's something iPhone users love to use at night. When iOS 17 first rolled out in beta, StandBy Mode was pretty basic and didn't allow you to control notifications. But with the latest iOS 17 Public Beta update, Apple has thrown in some new features, including the ability to enable or disable notifications in StandBy Mode on your iPhone. So let's dive into this guide and figure out how to turn off notifications while your iPhone's on StandBy.
Quick Note: To turn off notifications in Standby Mode on an iOS 17 iPhone, go to Settings > tap Standby, > switch "Show Notifications" off.
How to Turn Off Notifications in StandBy Mode
Turning off notifications in StandBy Mode is a piece of cake, but you should make sure that your iPhone is up to date with the latest iOS 17 version.
Open your iPhone's Settings app.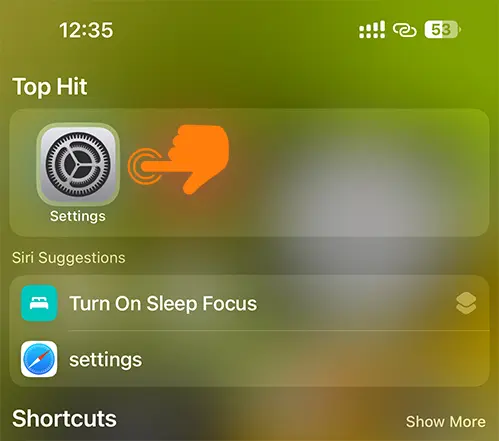 Scroll down and tap on StandBy.
To silence notifications, flip the "Show Notifications" switch to the off position. But don't worry, your critical notifications will still pop up on StandBy.
If you ever change your mind and want to see all notifications in StandBy Mode again, just flick the "Show Notifications" switch back on to receive your regular messages.
What are Critical Notifications in StandBy Mode?
Critical notifications are the ones you can't afford to miss. This includes weather alerts, health alerts, Amber alerts, and emergency alerts. Based on your activity and location, they may vary. These alerts are so crucial that they cut through all focus modes, Do Not Disturb settings, and even StandBy mode. They'll show up even if you've turned off other notifications.
We hope you've successfully turned off the notifications in StandBy mode on your iPhone and can concentrate on what you're doing. If you hit a snag while following this guide, don't hesitate to reach out to us.