Hey, do you want to make your phone home screen look better with live wallpapers? Xiaomi Super Wallpaper is here to help! If you can't find it on your MIUI 13 or MIUI 14 Xiaomi phone, don't worry. I have a simple guide to downloading and installing Super Wallpaper APK for MIUI 13 and MIUI 14. Just follow the steps and give your phone a new look with Xiaomi's Super Wallpaper!
What are Super Wallpaper?
Xiaomi Super Wallpaper is a set of live wallpapers that showcase breathtaking, high-quality images of real-life locations such as the Earth, Mars, Saturn, and Mountains. Unlike traditional static wallpapers, Super Wallpapers are dynamic and interactive, responding to user actions like swiping across screens with changing visuals and movements, creating a more immersive and engaging experience for users.
| | |
| --- | --- |
| Name | MIUI Super Wallpapers |
| Latest Version | V1.8.8-ma1-03301958 |
| Developer | Xiaomi Inc. |
| Size | 3.9 MB |
| Wallpaper | Snow Mountain, Marsh, Earth, Geometry, and Saturn |
Compatibility and Requirements
Before you proceed to download Xiaomi Super Wallpaper APK, make sure that your device meets the following requirements:
| Requirement | Minimum Specification |
| --- | --- |
| MIUI Version | MIUI 12, MIUI 12.5, MIUI 13 or MIUI 14 |
| Free Storage Space | At least 1 GB |
| RAM | At least 4 GB or above |
How to Get Super Wallpaper?
If you have a Xiaomi phone, you can get Super Wallpaper by doing these steps:
Go to your device's Settings, and Choose the Wallpaper option.
Click on the Profile icon situated at the bottom right corner of the screen.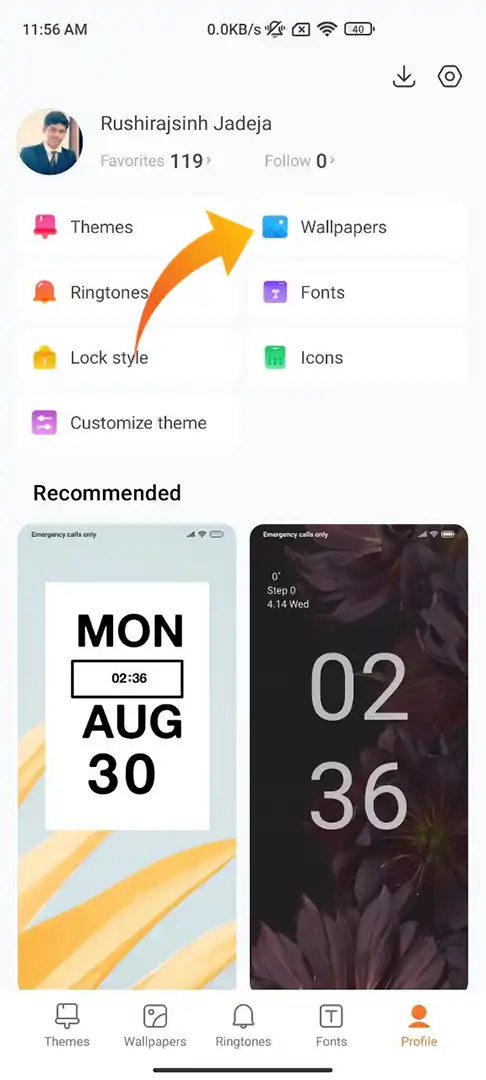 Pick the Super Wallpaper option.
Browse and choose the preferred wallpaper from the available options.
Apply the selected wallpaper to your home screen and lock screen by tapping on the Apply button.
Types of Super Live Wallpapers
Xiaomi has currently released five types of Super Live Wallpaper for their devices, which are listed below:
Snowy Peaks: Features sunlit mountain slopes of Mount Siguniang.
Geometry: Showcases interesting shapes, light, and colors.
Faraway Rings: Presents the incredible spectacle of the rings of Saturn in the solar system.
Home: Highlights the Earth as the cradle of human civilization.
The Red Planet: Displays the awe-inspiring vast deserts of Mars.
This Wallpaper is unique because it utilizes actual data from NASA's public databases to create a realistic and immersive experience.
How to Install Super Wallpaper APK
Install the apk file on your device.
Open the Mi Theme Store and click on the Profile icon.
Select the Wallpaper option located at the top center of the screen.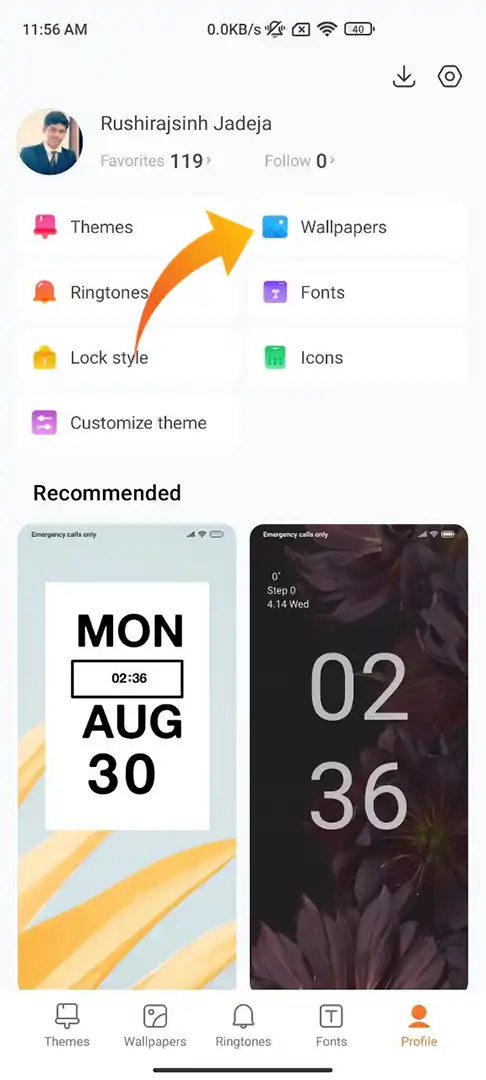 Find and open the Super Wallpaper section.
Download your preferred wallpaper from the available options.
Your live wallpaper is now ready to be used.
Super Wallpaper Download
If you want to make your phone's home screen and lock screen look cool then you should try Xiaomi Super Wallpaper. You've got these cool live wallpapers that change and move. It is not available on all Xiaomi phones, but you can download the APK file to get it. Go ahead, and tell us which wallpaper you like best in the comments!
FAQ
Does Mi Super Wallpaper consume more battery?
Yes, It is true that using Mi Super Wallpaper can quickly drain your smartphone battery or consume more battery, due to the high-quality dynamic live wallpapers.