What is MIUI System Version Adjustment in Xiaomi?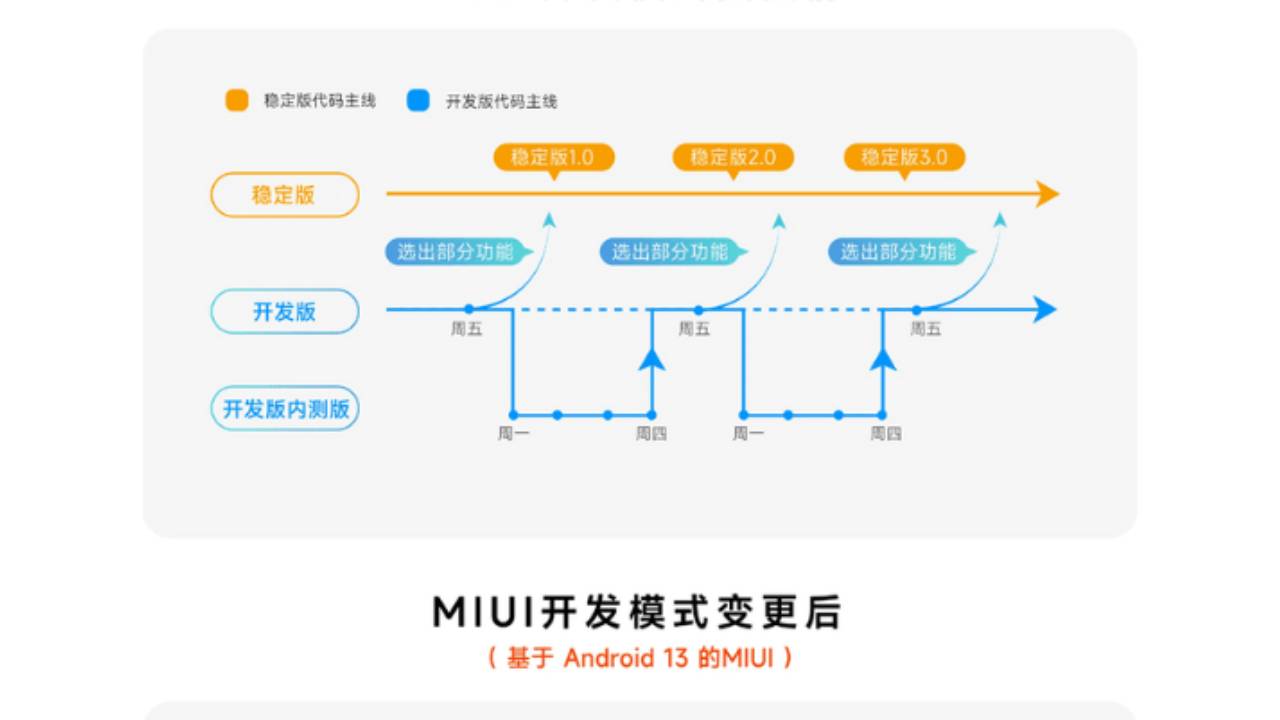 Xiaomi has recently introduced MIUI System Version Adjustments for upcoming updates. In the Last 12 years, more than 545 developer versions of MIUI were launched on different phones. In order to maintain all activities and a good user experience, this new Xiaomi Major Adjustment for the MIUI system version was introduced. Read More Latest MIUI 13 Updates Download link for Xiaomi phones
Xiaomi Major Adjustment for the MIUI System Version
Starting with the upcoming MIUI and Android 13 update will be a focus on the "development version" and the "official Stable version";
A weekly developer preview was released and stable available after a certain time period or user demand. All upcoming android skin was based on Users' feedback, past system bugs, and making new features and better MIUI UI.
Users can switch Developer to Stable and Stable to the developer without losing or removing any data.
Join Xiaomi Updates on Telegram
After the MIUI Developerment mode is upgraded, the Mi Fan experience of each version changes
The user who currently using the Developer update of MIUI was not able to change Android 13 and switch to the stable version without data clear.
Users those are using the Public beta when Android 13 was released also switch Public beta to the Stable beta or Development version without data loss.
And finally, Public Stable users also enjoyed developer and beta preview for testing new features and updates of Android 13
Conclusion:
My last word of MIUI System Version Adjustment is now every Friday beta preview was released for testing. Monday and Thursday development version was released. And after the end of the month, the Stable version was released.
Xiaomi said the new features and optimizations were first released as a development version and later if not found any issues with reliable features and stability, then rolled out for the official version. Besides, Xiaomi also said the MIUI development system version is a test version provided to a small number of users for issues feedback and testing. Read More April 2022 Security patch was released in this Xiaomi phones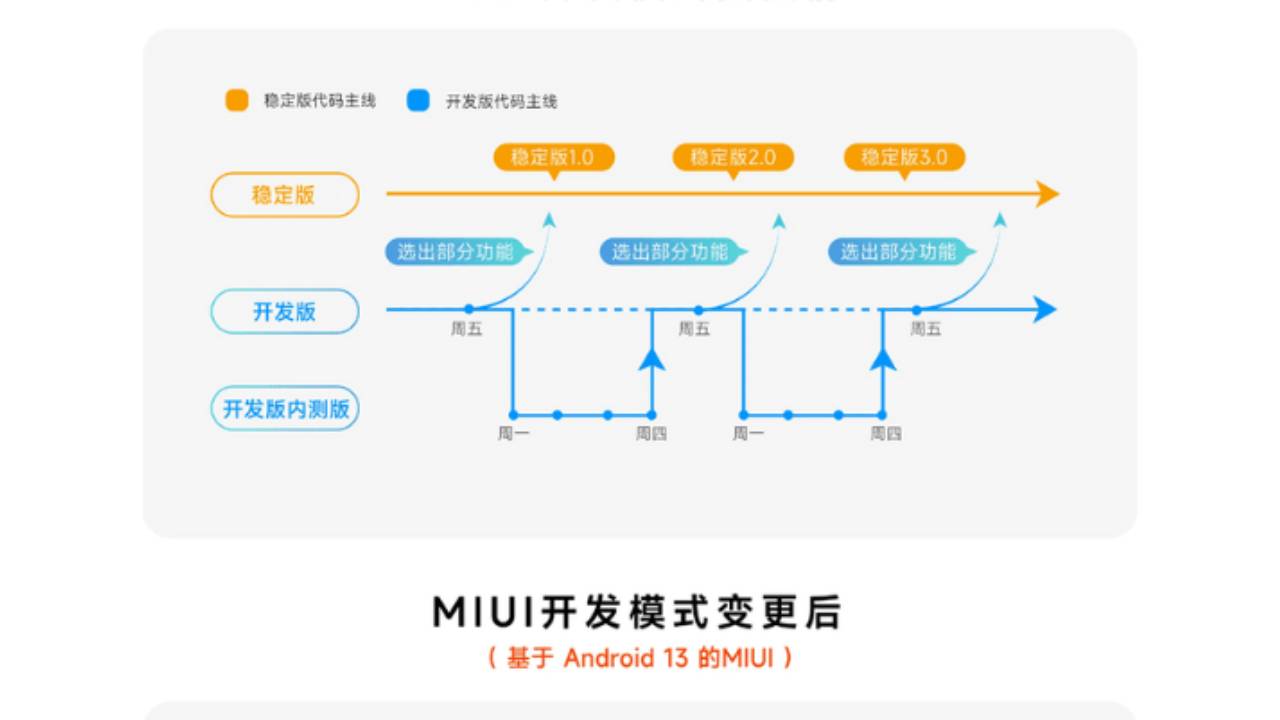 The announcement was shared by Xiaomi Community