Social media platforms are constantly evolving, adding new features and functionality to improve user experience. Instagram is one of the leading social networking services. However, when introducing new features, users sometimes face some issues while accessing or using them. In this blog post, I will talk about one of the functions of Instagram, which is the Instagram notes feature. It will also explain how to use it, why you may have problems accessing it, and what steps you can take to resolve these issues.
Instagram is much more than a photo-sharing app; It is a platform that enables communication, creativity, and business growth. But, like any platform, it is not without its quirks. One such oddity is the absence or inactivity of the Instagram Notes feature for some users, leaving them confused and asking, "Why don't I have Instagram Notes?"
Read More – See Who Views Your Instagram Profile
What are Instagram Notes?
Instagram Notes is a feature designed to simplify your activity on Instagram. It allows you to create quick notes or reminders for yourself as you navigate through the app. You can write ideas for future posts and save the ideas you gain as you browse.
Instagram Notes disappear after 24 hours, similar to Instagram Stories.
Each note can be up to 60 characters in length.
You can only post one note at a time.
The notes appear at the top of your message inbox for easy access and visibility.
Notes are only visible to followers who you follow back, or to those marked as Close Friends. This ensures a certain level of privacy and control over who can see your notes.
Uses of Instagram Notes
Content Planning: Content creators and influencers can write ideas for future posts or story content.
Feedback Management: Businesses can keep track of customer feedback or inquiries, which helps them respond effectively.
Capturing Insights: Users who want to enjoy browsing and learning content on Instagram can capture insights or interesting facts.
Manage interactions: You can note posts where you want to comment later or users you want to interact with.
To-do list: The Notes feature can act as a mini personal assistant, where you can create a to-do list related to your Instagram activities.
Ideation Space: For users who use Instagram as a creative outlet, the Notes feature has become a space for brainstorming and idea development.
Remember, these are just a few ways you can use the Instagram Notes feature. It is a flexible tool that can be adapted to your specific needs and use of Instagram.
Read More – Clear Instagram Cache on iPhone
How to Use the Instagram Notes Feature
To Use the Instagram Notes Feature, follow the below steps:
Open the Instagram app on your device. and tap on the messaging icon, usually located at the top right of your screen.
Find the "Leave a Note" option in the notes section at the top of your chat list and tap on it to create a new note.
Write your note, ensuring it doesn't exceed 60 characters. then Choose the audience you want to share the note with. This could be either your followers who you follow back or your Close Friends list. then Tap on the "Share" button to post the note.
Your posted note should now be visible in your notes section.
Why Don't I Have Instagram Notes?
There may be several reasons why the Instagram notes feature is not available on your account, the most important of which are as follows:
Older version of Instagram: If you haven't updated Instagram in a while, you might lose the note feature. This feature was released with the updated version of Instagram on 13th December 2022.
Regional restrictions: Sometimes new features are rolled out gradually, starting in certain regions before they become available globally. If the notes feature is not available in your region, you will have to wait for its worldwide release.
Device Compatibility: Some features may not work on all devices. If your device is very old, it may not support some of Instagram's new features, including Notes.
Close Friend List: Sometimes there may be reasons for not having a list of close friends. That is why it is advisable to keep a list of close friends.
How To Fix Instagram Notes Not Showing
While fixing the error directly is not in your control, there are steps you can take that can help. If the Instagram Notes feature has been rolled out in your account, you can access it by following these methods. Remember, these are suggestions and their success depends largely on the specifics of your account and region.
1. Updating the App
An update released on 13th December 2022 introduced the Instagram Notes feature. If your app hasn't been updated since then, you won't be able to access this new feature. Thus, the first step to potentially fix the problem is to check for available updates. Here's how you can do it:
Open Google Play Store (for Android users) or App Store (for iOS users). and In the search bar, type "Instagram" and run a search.
Click on Instagram from the search results. Here, you will see an option to update if any updates are available.
Tap on the "Update" option.
Allow your Instagram app to update to the newest version.
By following these instructions, you should be able to update your Instagram app effortlessly. If the Notes feature is available to your account, updating your app should enable it.
2. Create a Close Friends List
Instagram Notes is often associated with the Close Friends list feature. Although there is no definitive evidence that not having a close friends list can prevent the notes feature from appearing, some users believe that this may be the case. So, if you don't already have a list of close friends, create one first.
Here's a step-by-step guide on how to create a Close Friends list on Instagram:
Open the Instagram app and tap on your profile icon located at the bottom right of your screen.
Tap on the menu icon, represented by three horizontal lines (the hamburger icon), which is usually located on the top right of your profile.
From the pop-up menu, select the "Close Friends" option.
Here, are the people you want to add. You can add them to your close friend list by typing their username and clicking on it.
Once you've selected all the people you want to add to your close friend list, tap "Done" to save your changes.
3. Changing Your Location
The Instagram Notes feature is not available in all geographies. If it hasn't been rolled out in your region, you still have a few options for using it:
Physical relocation: In most cases, it may not be practical or possible, while relocating to an area where the facility is available is one way to access it.
Using a VPN: Virtual private networks (VPNs) can change your online location. To try this, set your VPN location to an area where the feature is available, then log out of your Instagram account and then log into the account.
Note: Please be aware that Instagram's algorithm may detect the use of a VPN, and that may disrupt app performance.
4. Contacting the Instagram Help Desk
If your app is up-to-date, the Notes feature is available in your region, and you've created a Close Friends list but still can't access the feature, reaching out to Instagram Support might be a good next step.
Here's a step-by-step guide on how to report a problem to Instagram:
Open the Instagram app and log in to your account. and Tap on your profile icon, located at the bottom right of the screen.
Tap on the menu icon (three horizontal lines) at the top right of your profile.
From the pop-up menu, select "Settings and privacy".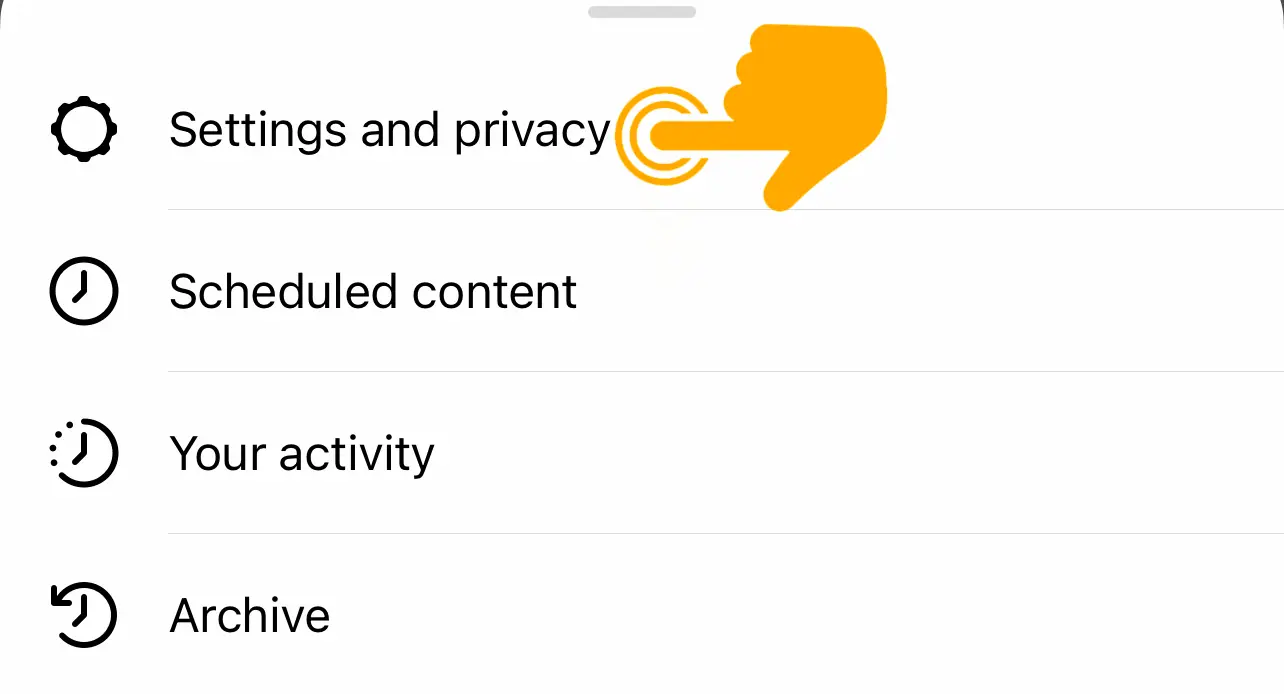 Within the Settings menu, Scroll down and tap "Help".
From the options that appear, select "Report a Problem".
Describe your problem, mentioning that you're unable to access the Notes feature, and submit your report.
The Instagram Support team will then investigate the issue. Remember, it's possible that the Notes feature simply hasn't been made available to your account yet, but reporting the issue can help ensure that any technical problems are addressed.
Conclusion
Instagram Notes, is a feature that offers users an innovative way to communicate with their followers and close friends. If you are struggling to access this feature, the possible fixes outlined in this blog post may provide the solution you need.
Remember, not all Instagram features are available to every user at the same time and your geographic location or app version may affect this availability. So, when trying these solutions, patience is key. It may take some time to roll out this feature to your account. If you still face difficulties, don't hesitate to contact the Instagram help desk for help.
FAQ
How can I use Instagram Notes?
You can use Instagram Notes by opening the Instagram app, tapping the messaging icon, clicking "Leave a Note" at the top of your chat list, and following the steps to create and share a note.
Why can't I see Instagram Notes?
Several factors could contribute to this issue, including outdated app versions, lack of a Close Friends list, or geographical restrictions. This blog post outlines potential solutions for these issues.