2023's Best Free 4K Aesthetic Christmas Wallpapers for iPhone
Are you searching for the coolest aesthetic Christmas wallpapers for your iPhone in 2023? This page is your go-to for downloading a variety of Christmas backgrounds for iPhones. Also, try Christmas Watch Faces on your Apple watch to coordinate your devices this holiday season.
Explore our collection of Christmas wallpapers, featuring Cute, Candy Cane, Cookies, Christmas Tree, and Aesthetic styles.
How to Download and Set Christmas Wallpaper on Your iPhone?
Follow these easy steps on your iOS device to set your chosen wallpaper as your iPhone's background:
Navigate to your iPhone's Settings and select Wallpaper.
Tap "Add New Wallpaper."
Press the Photos icon in the top left corner of your screen.
Select your desired Christmas Wallpaper from your Albums.
Finally, tap the "Add" button in the top right corner to set the wallpaper on your Home Screen and Lock Screen.
Cute Christmas Wallpaper for iPhone
Decorate your iPhone with a lovely Christmas wallpaper featuring adorable holiday motifs that bring joy and warmth to your screen.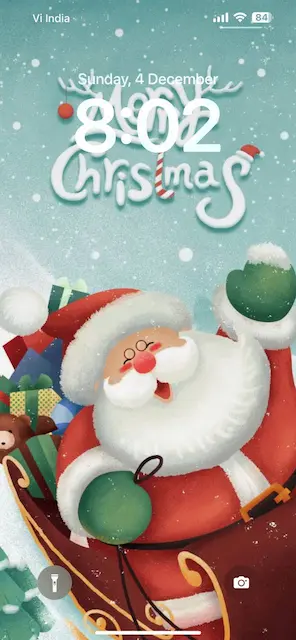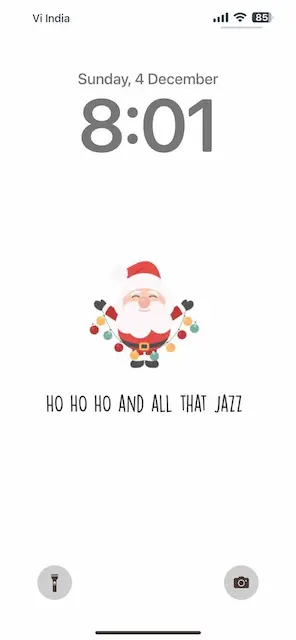 Candy Cane Christmas Wallpaper for iPhone
Get into the festive spirit with a candy cane-themed Christmas wallpaper, showcasing the iconic red and white stripes for a sweet holiday look.
Christmas Cookies Wallpaper for iPhone
Deck your iPhone with a delightful Christmas cookies wallpaper, filled with images of festive, deliciously decorated cookies.
Christmas Tree Wallpaper for iPhone
Enjoy the holiday season with Christmas Tree Wallpapers, featuring beautifully decorated trees that bring the essence of Christmas to your iPhone.
Aesthetic Christmas Wallpaper for iPhone
Enhance your iPhone with an aesthetic Christmas wallpaper, blending modern design with classic holiday elements for a stylish festive background.
I hope you enjoy these aesthetic Christmas wallpapers on your device, bringing a touch of holiday cheer to every moment.