Download 2023 Free Christmas Apple Watch Faces
Finally, everyone's favorite Christmas holiday season is almost here. In our opinion, you've probably already set a Christmas wallpaper on your iPhone. And now, if you're looking to download Christmas Faces for your watch, then check out the Christmas Apple Watch Faces in the post below.
This Christmas Apple Watch faces will boost your holiday spirit. They add a festive flair, featuring a Christmas theme that includes Santa, "Ho Ho Ho!", snow, trees, and more.
Take a look at the collection of Apple watch faces below and follow the links to download HD Christmas Apple Watch Faces.
1. Santa says Merry Christmas
A watch face featuring a joyful Santa Claus surrounded by presents, Christmas trees, and other holiday decorations.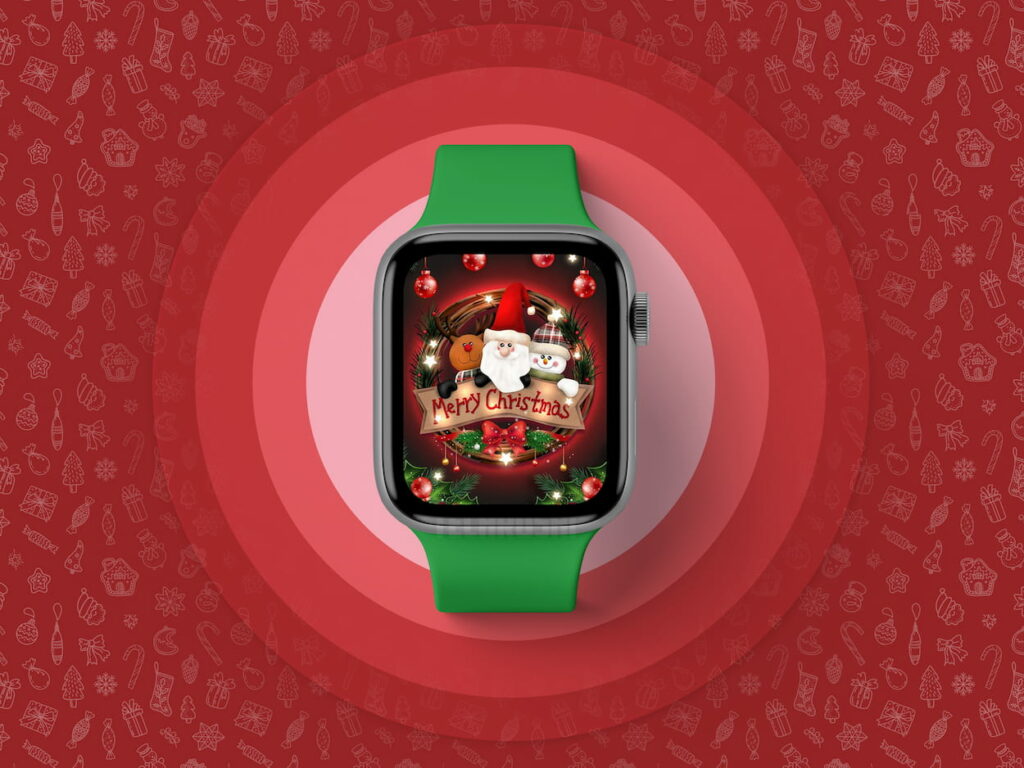 2. Ho ho ho Watch Face
The clock faces a beautiful winter landscape, such as a snowy forest or a frozen lake, with Santa's hat flying through the sky on a sleigh. The words "Ho Ho Ho" are outlined in a playful font.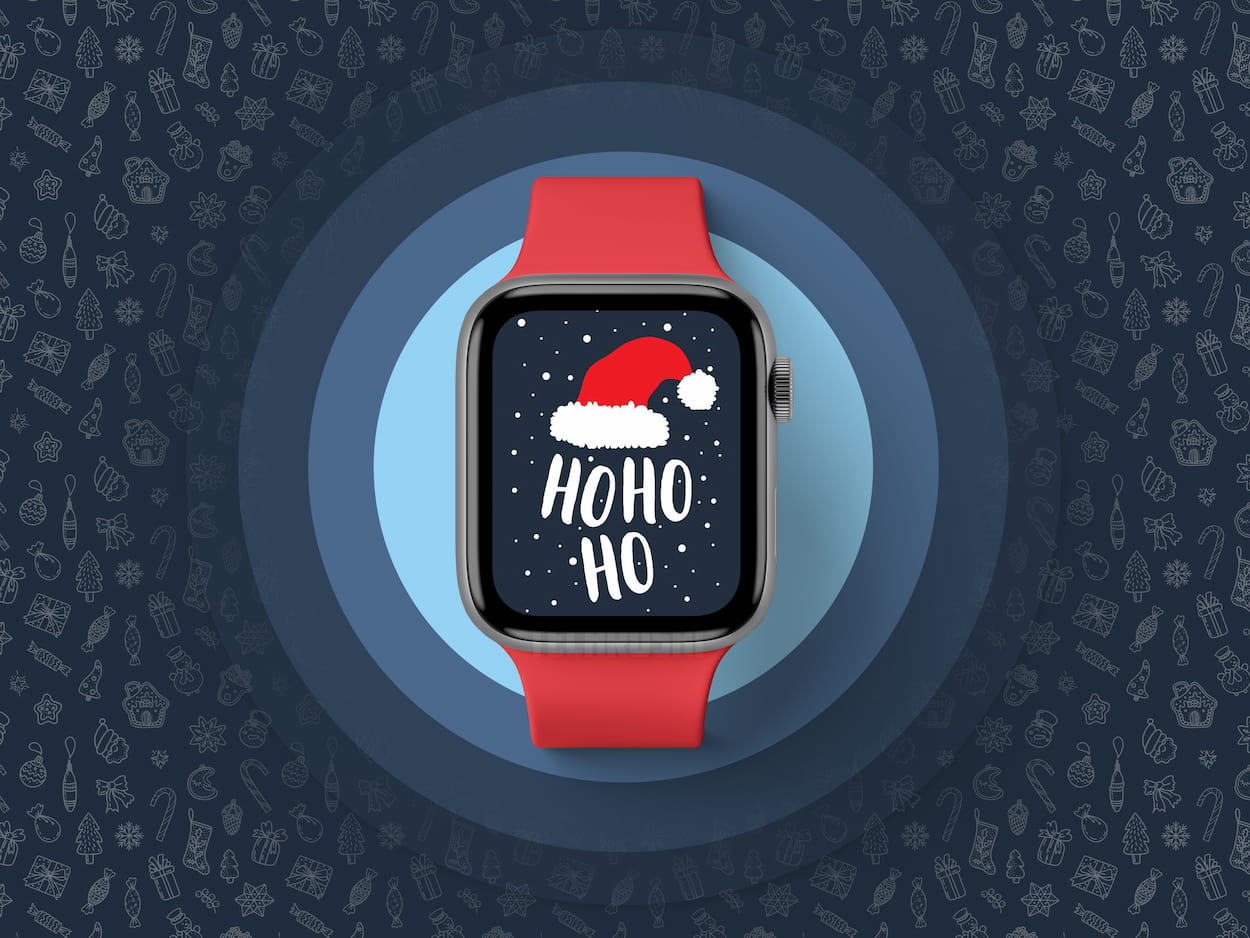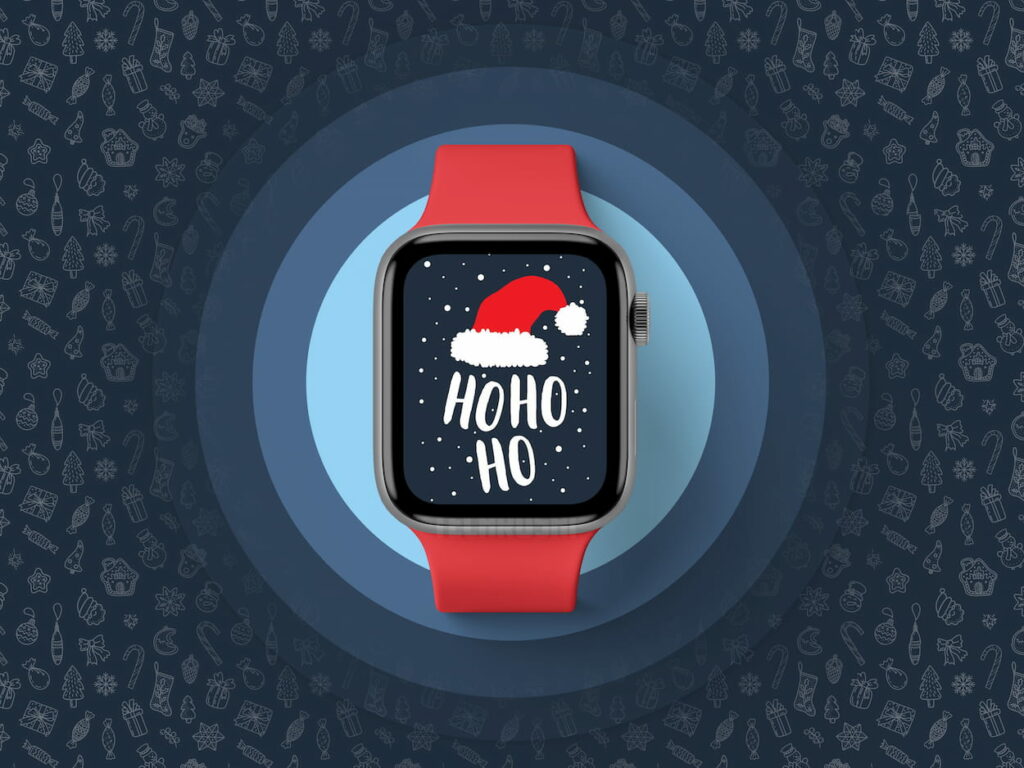 3. Santa on Scooter
A wallpaper with Santa riding a scooter in a colorful, magical, and mysterious winter wonderland surrounded by holiday cheer.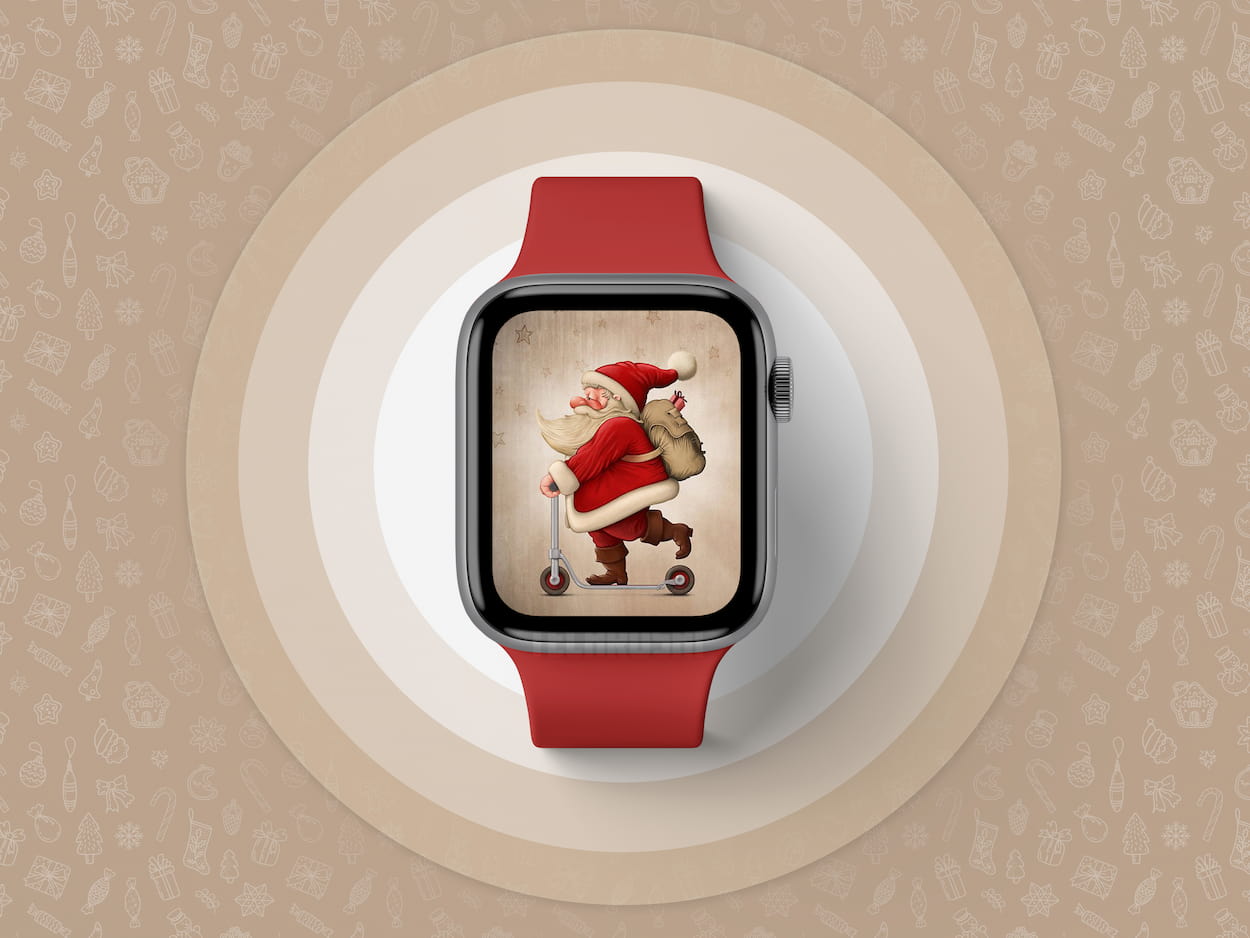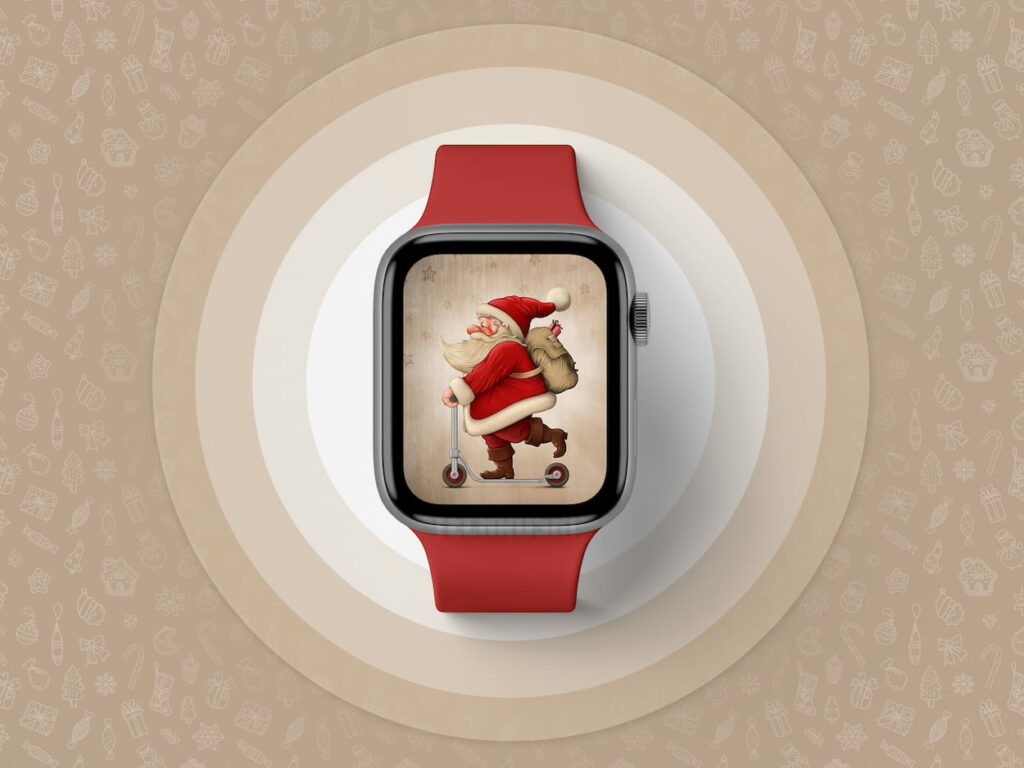 4. Christmas Golden Sparkles
This beautiful golden Christmas tree is surrounded by golden sparkles and glitter. Golden sparkles and glitter are scattered throughout the image.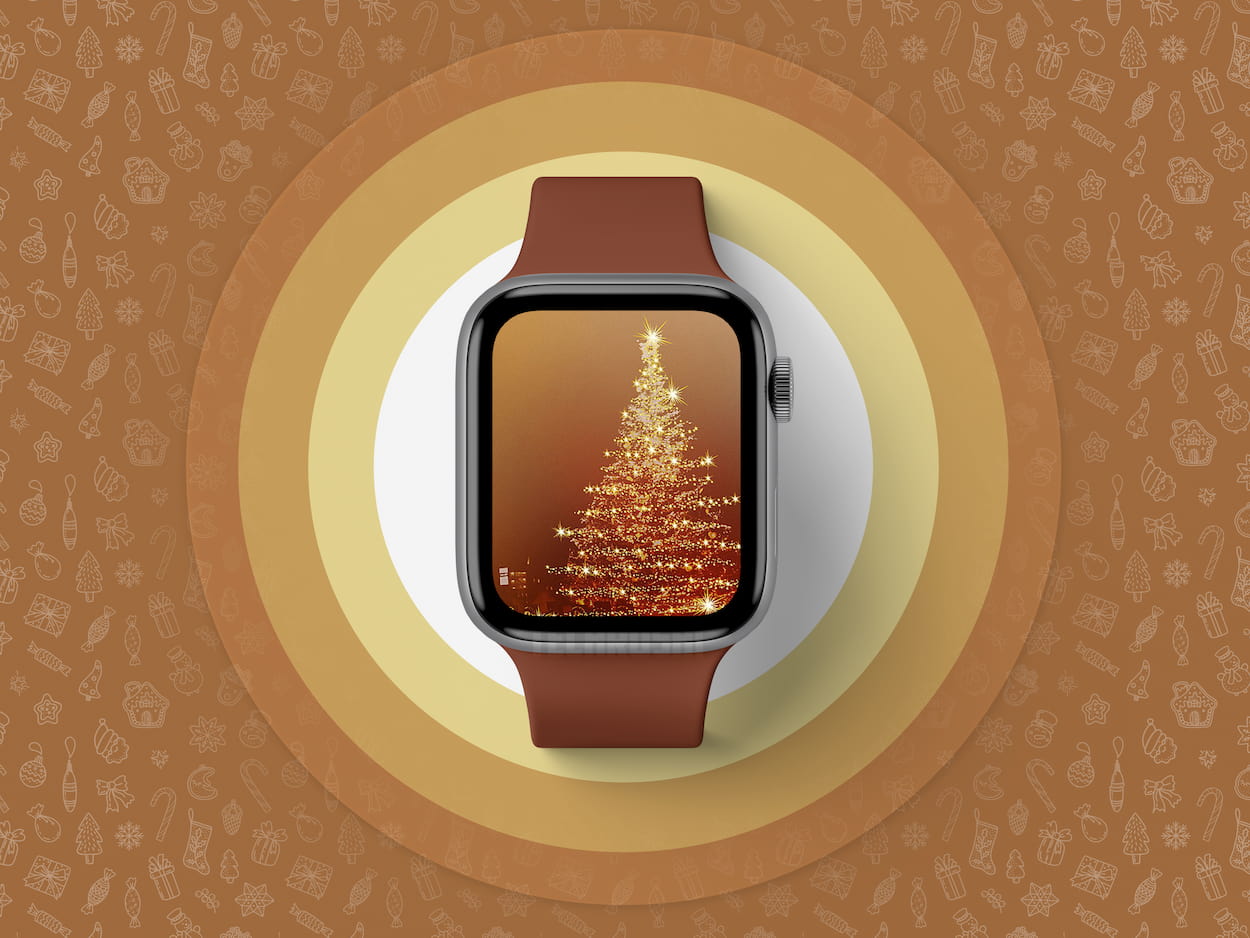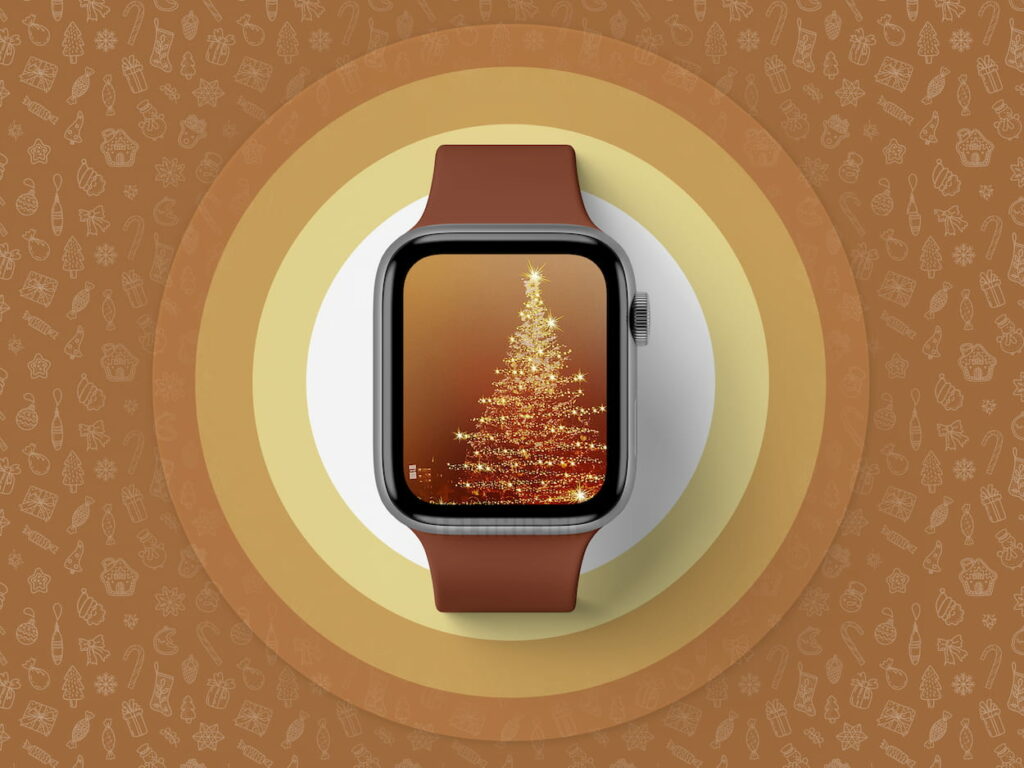 5. Santa with Christmas Tree
Wallpaper with jolly Santa Claus and a beautifully decorated Christmas tree. The background has a bright red and vibrant shade.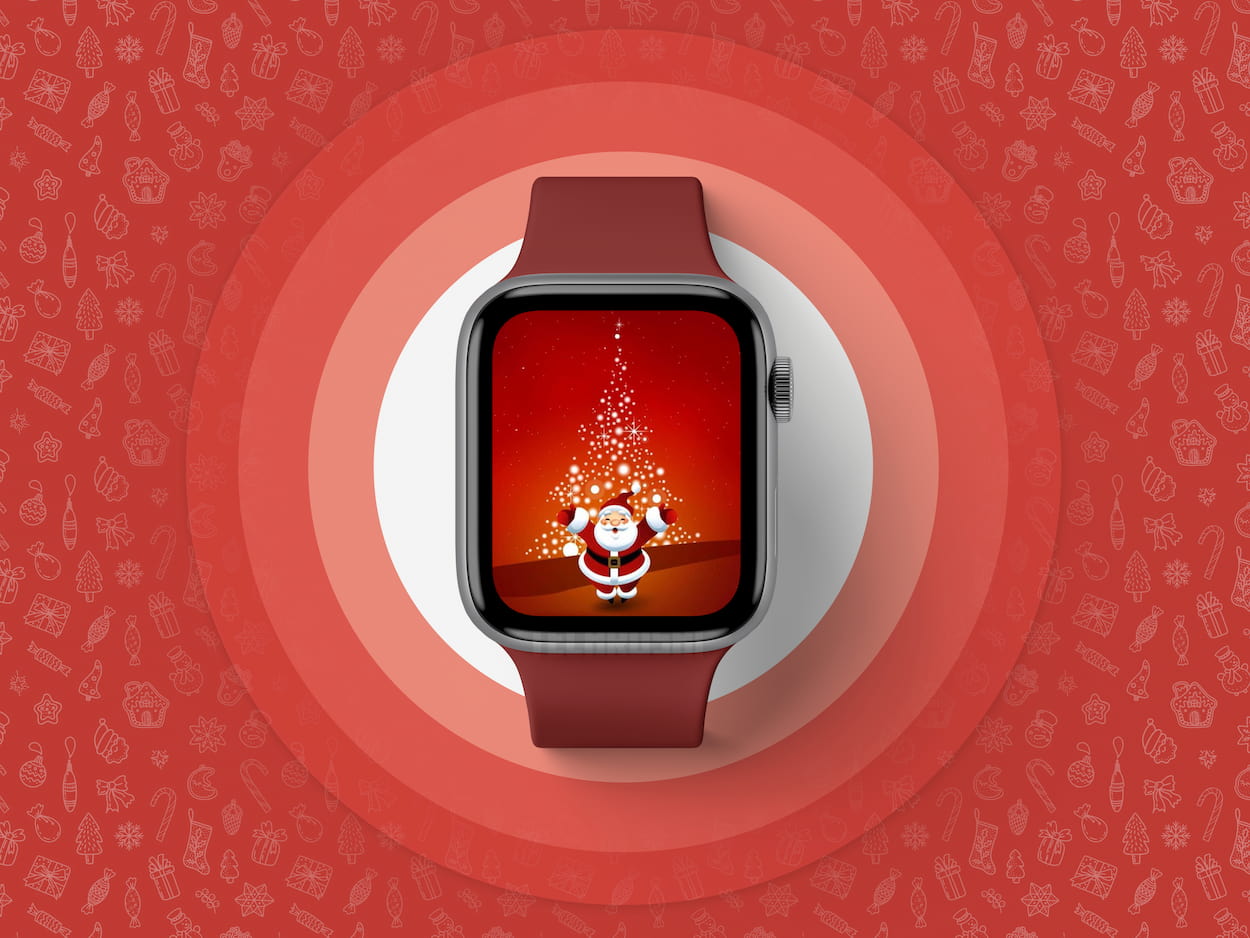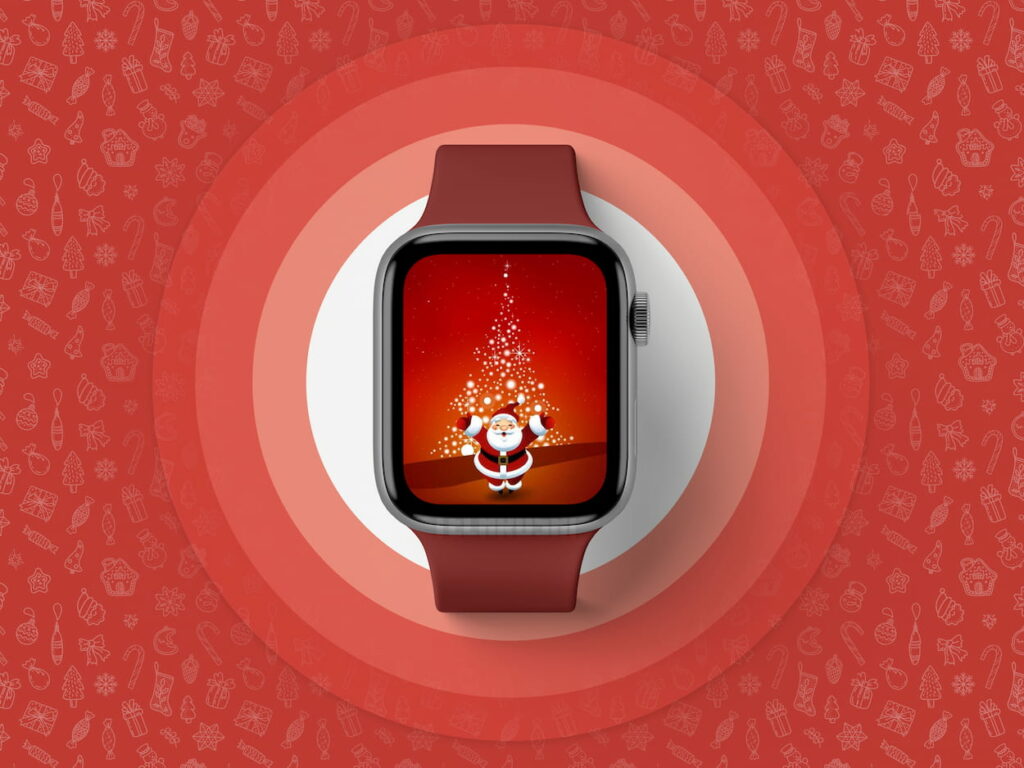 6. Deer Enjoyed Christmas
The "Deer Enjoys Christmas" Face is a festive and playful wallpaper featuring deer enjoying the festive season. And deer are depicted enjoying holiday traditions.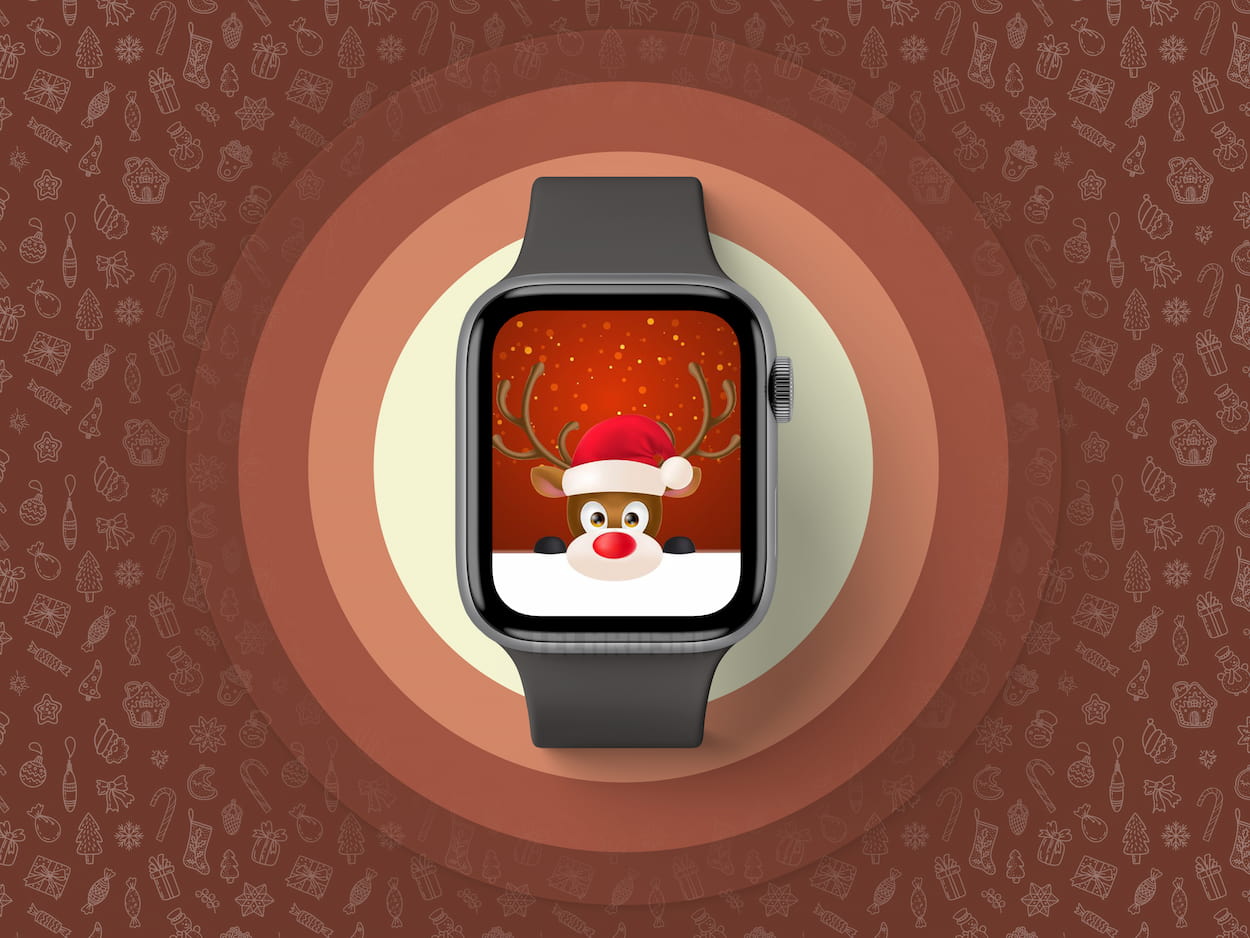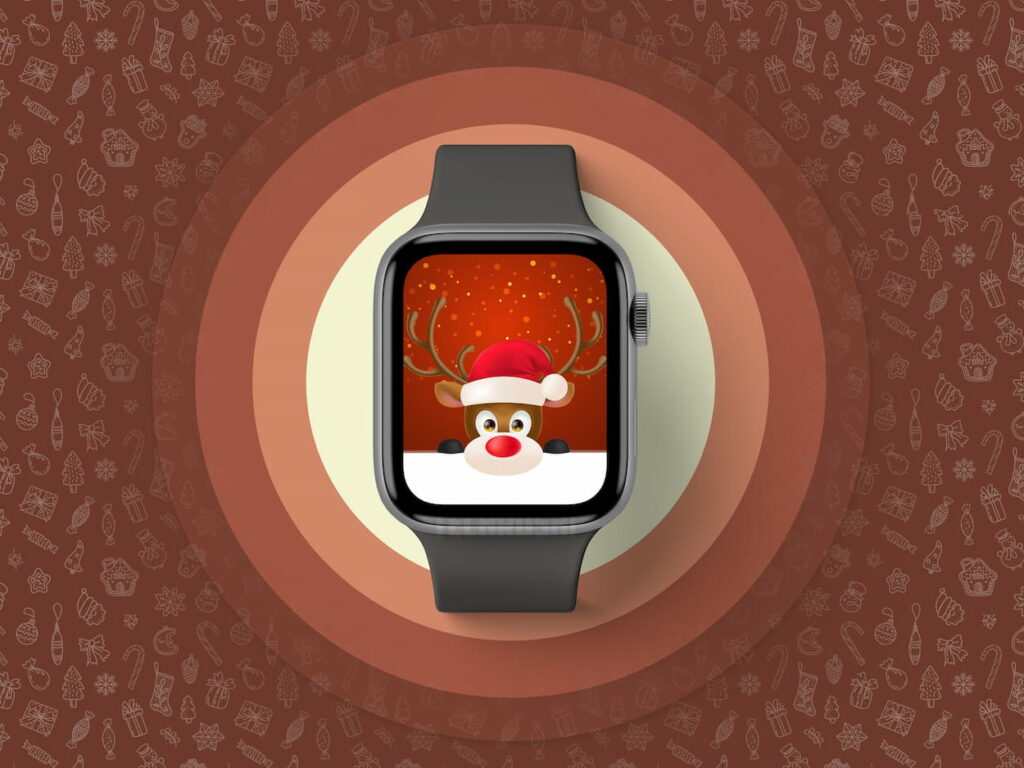 7. Santa Wish you a Christmas
A wallpaper with a close-up of Santa's face, with the words "Wish you a Merry Christmas" written in a playful font and displayed prominently on the wallpaper.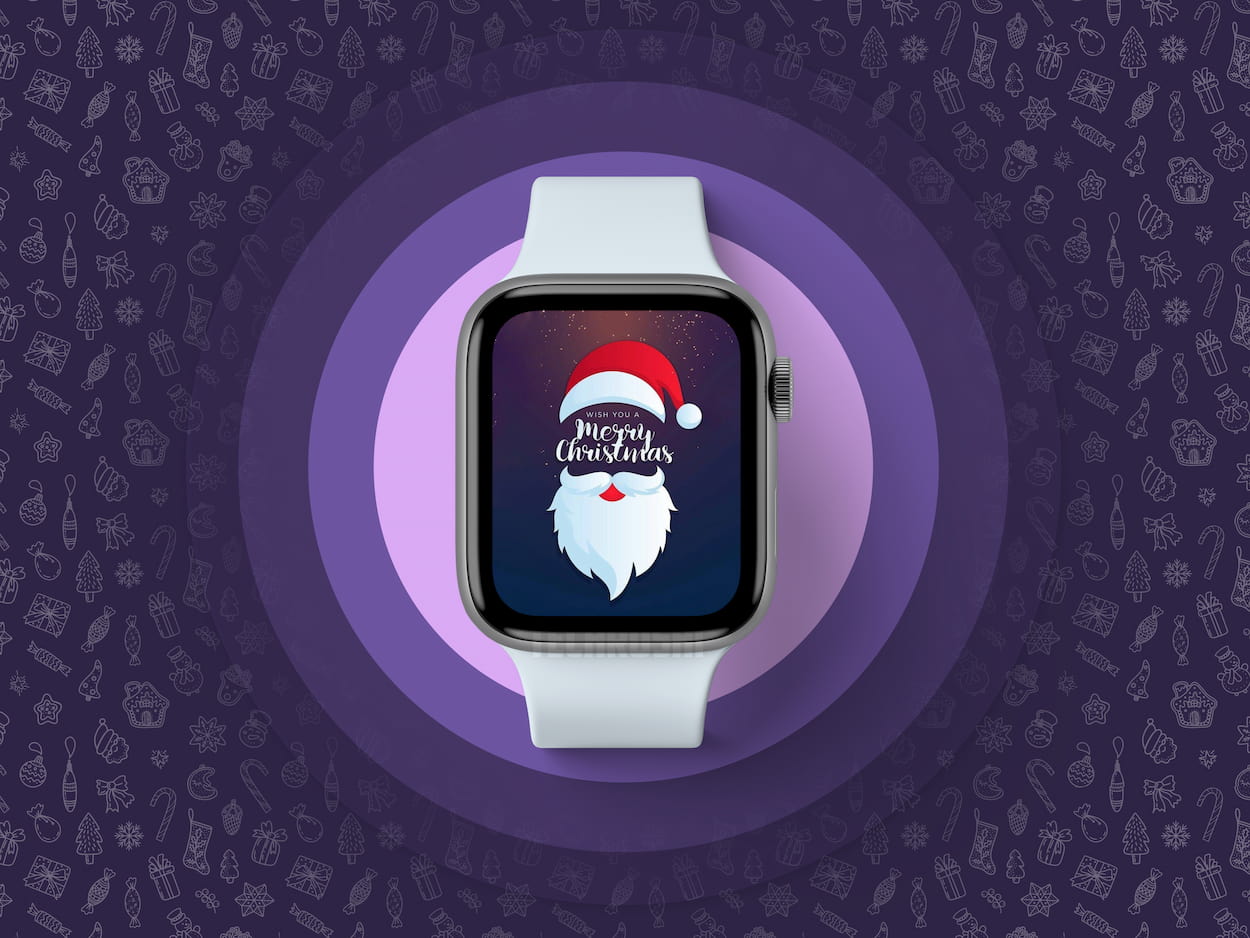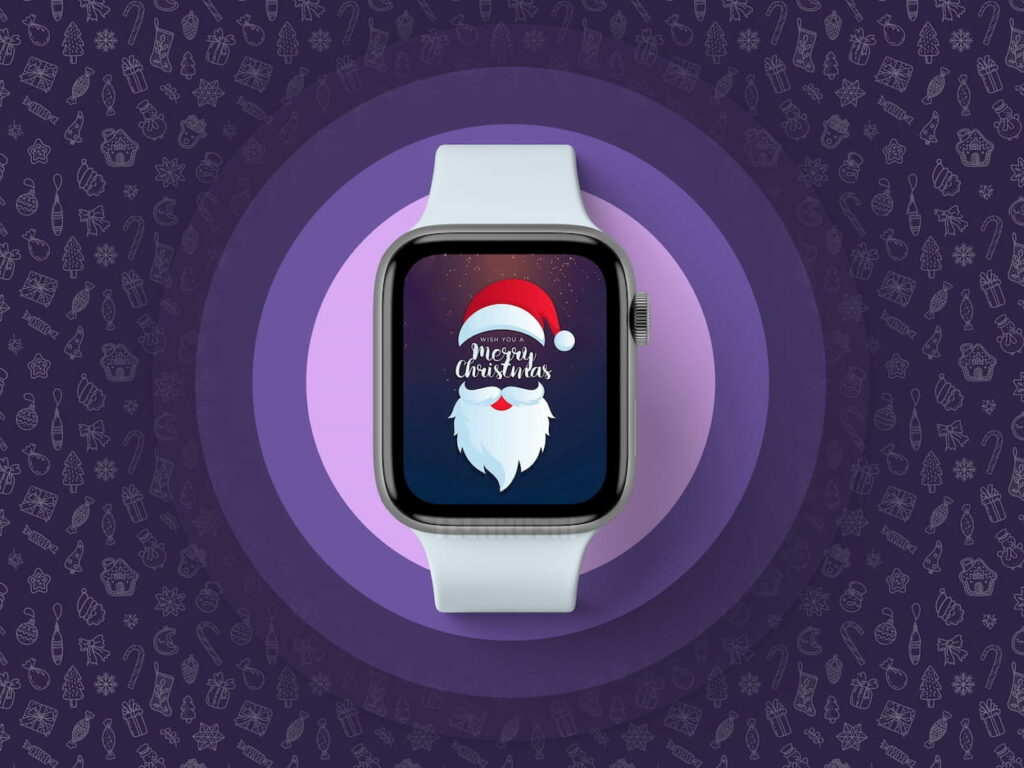 8. Santa Ho ho ho
A wallpaper with a close-up of Santa's face, with the words "Ho Ho Ho" written in a playful font prominently displayed on the wallpaper. In the background is a beautiful and vast sky, with clouds or stars visible.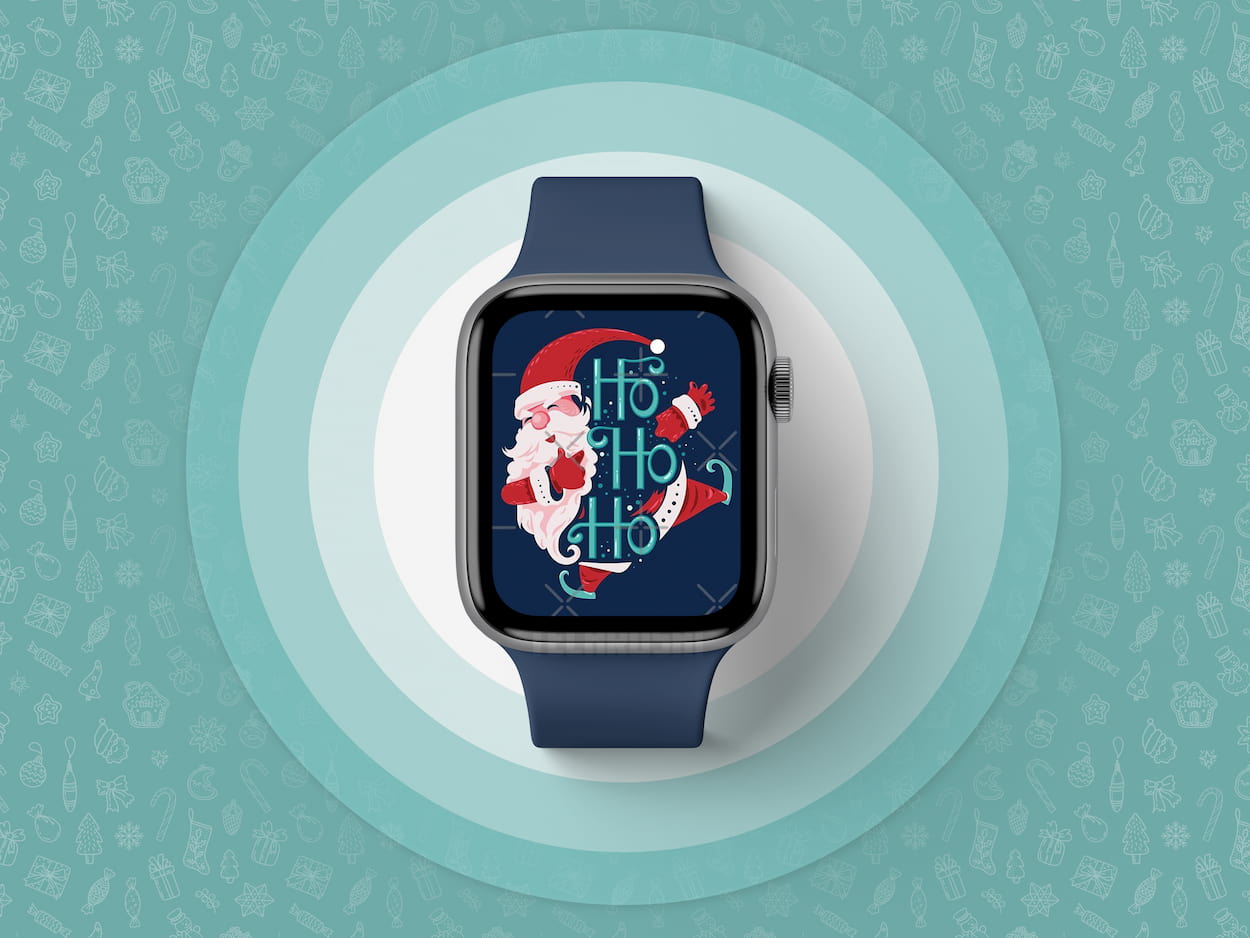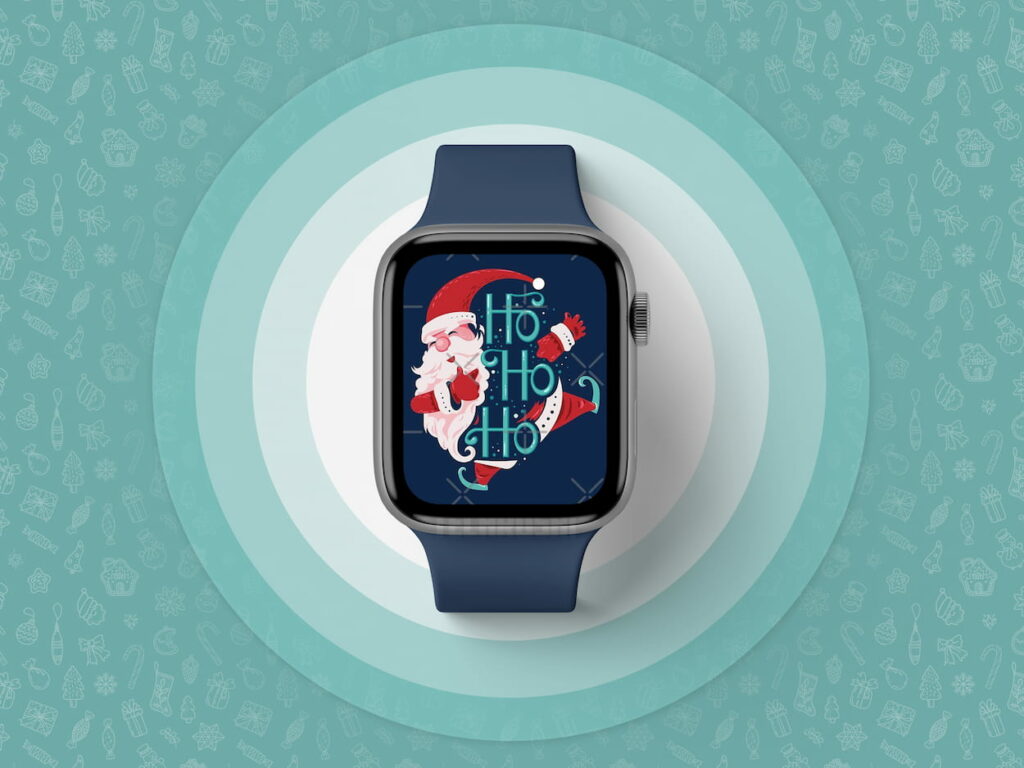 9. Welcome 2023 Watch Face
Wallpaper with the words "2023" written in a playful font with colorful and festive designs, such as balls, and strips.
10. Pink Ho ho ho
The words "Ho Ho Ho" are written in pink font and are decorated with a small red Santa hat.
11. Happy New Year 2023
A wallpaper with a colorful and festive holiday design, with the words "Happy New Year 2023".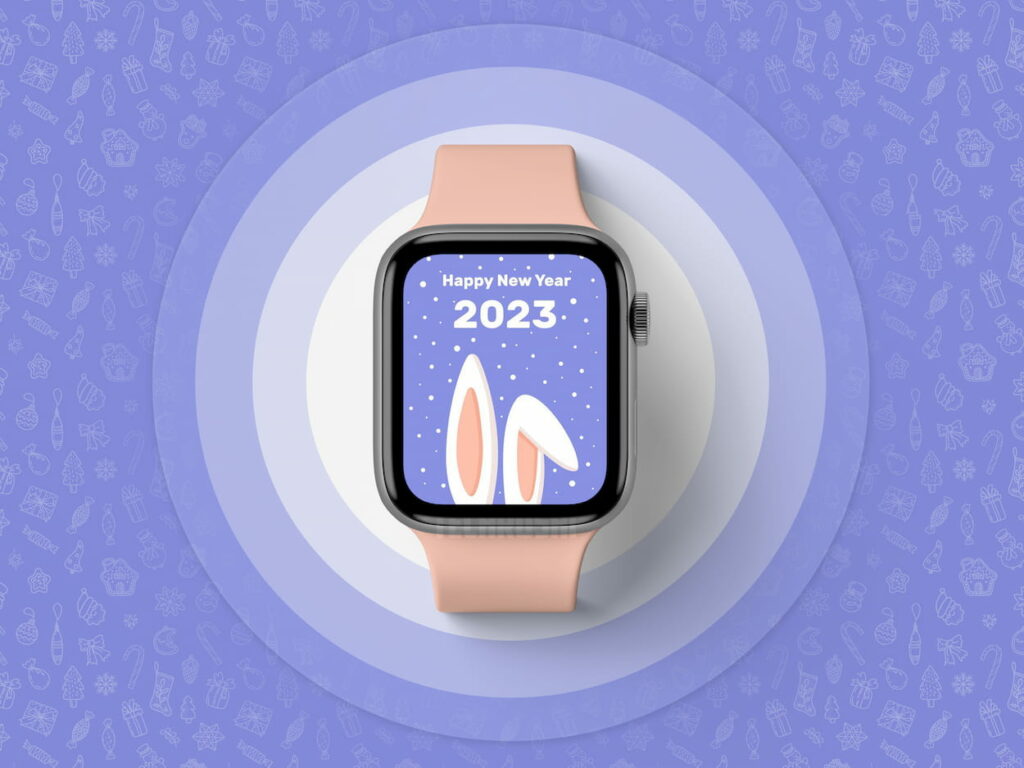 12. Christmas White Star
Apple Watch Face of pine trees decorated with white star shapes and sparkling ornaments with a background of red color and small lights.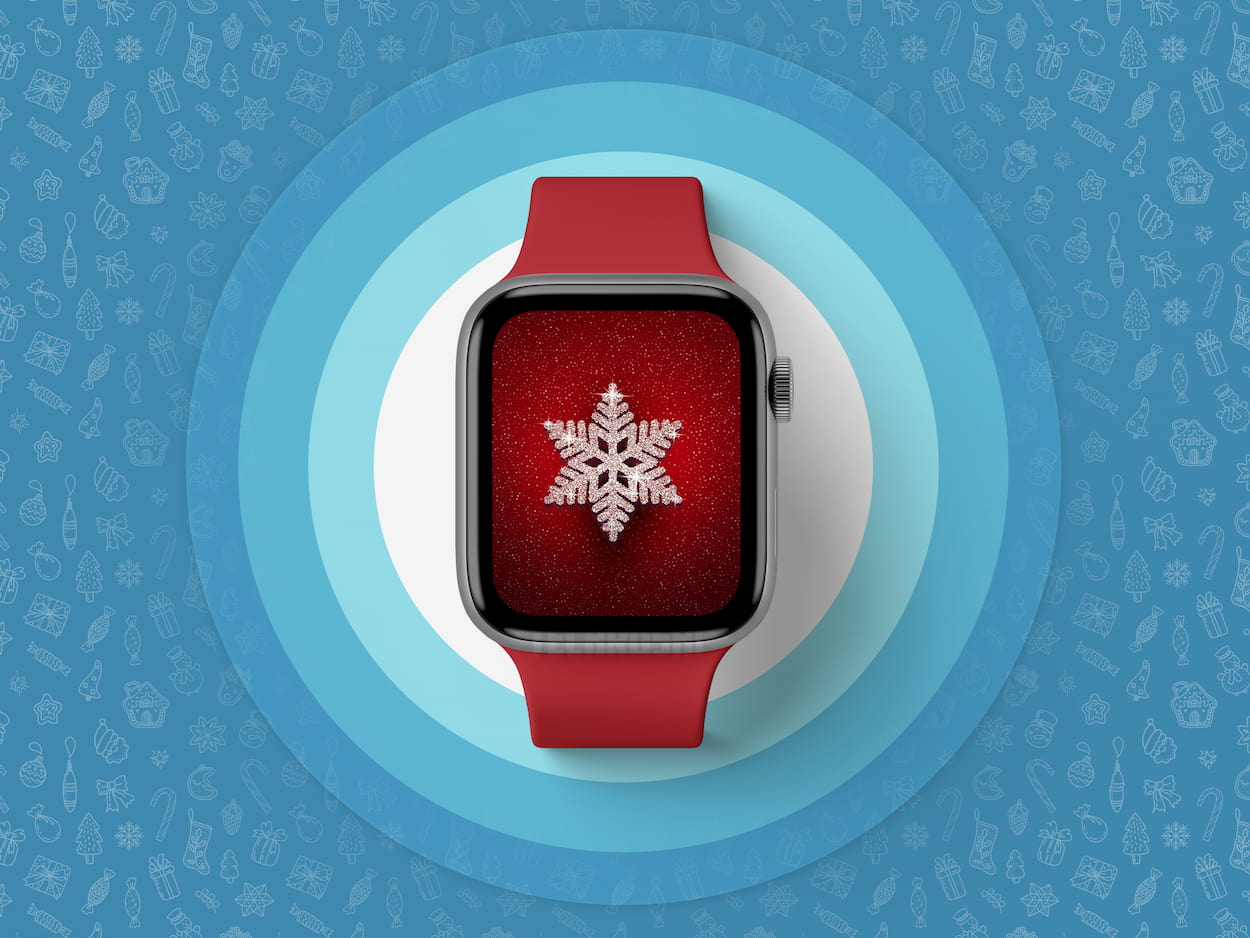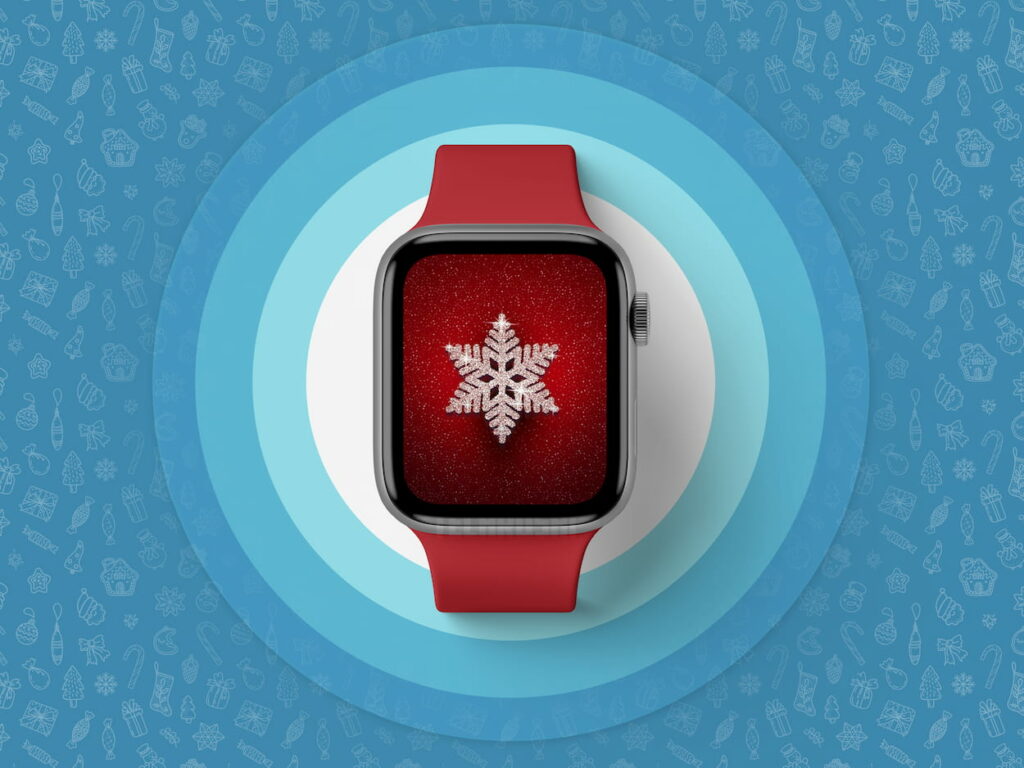 13. Mustache Merry Christmas
This is a white mustache wallpaper with a black background. On one side of the mustache is written "Merry Christmas" and on the other side "Happy New Year".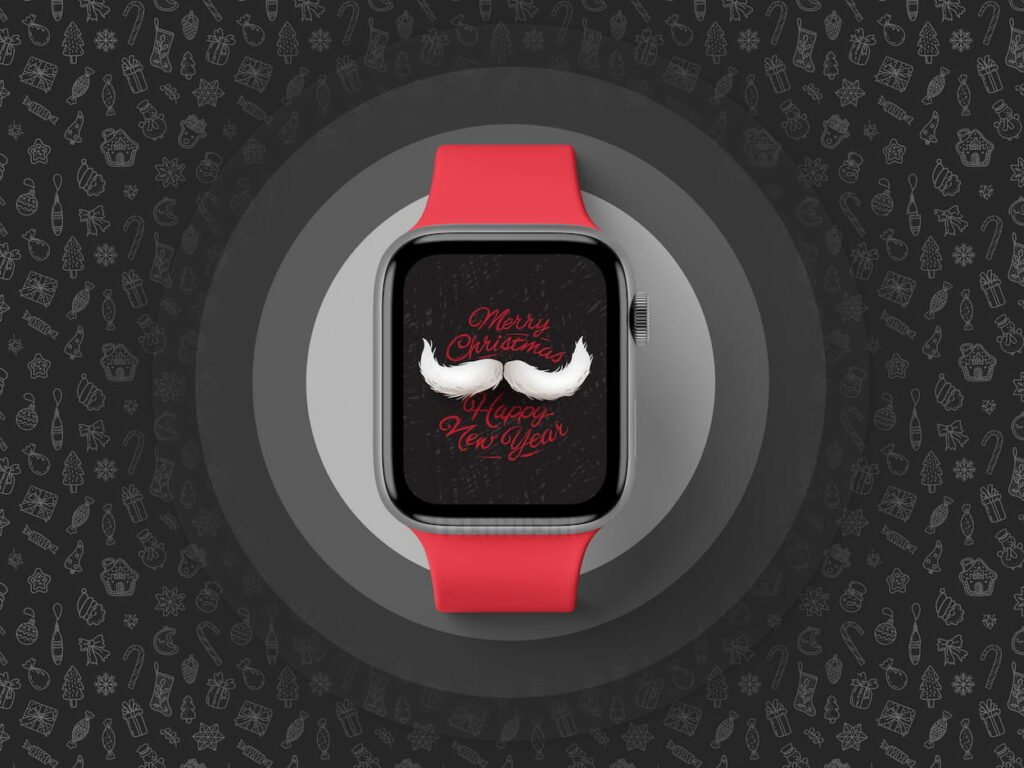 14. Christmas Gifts
Santa has sent a gift for you! This clock wallpaper will surely appeal to the child in you.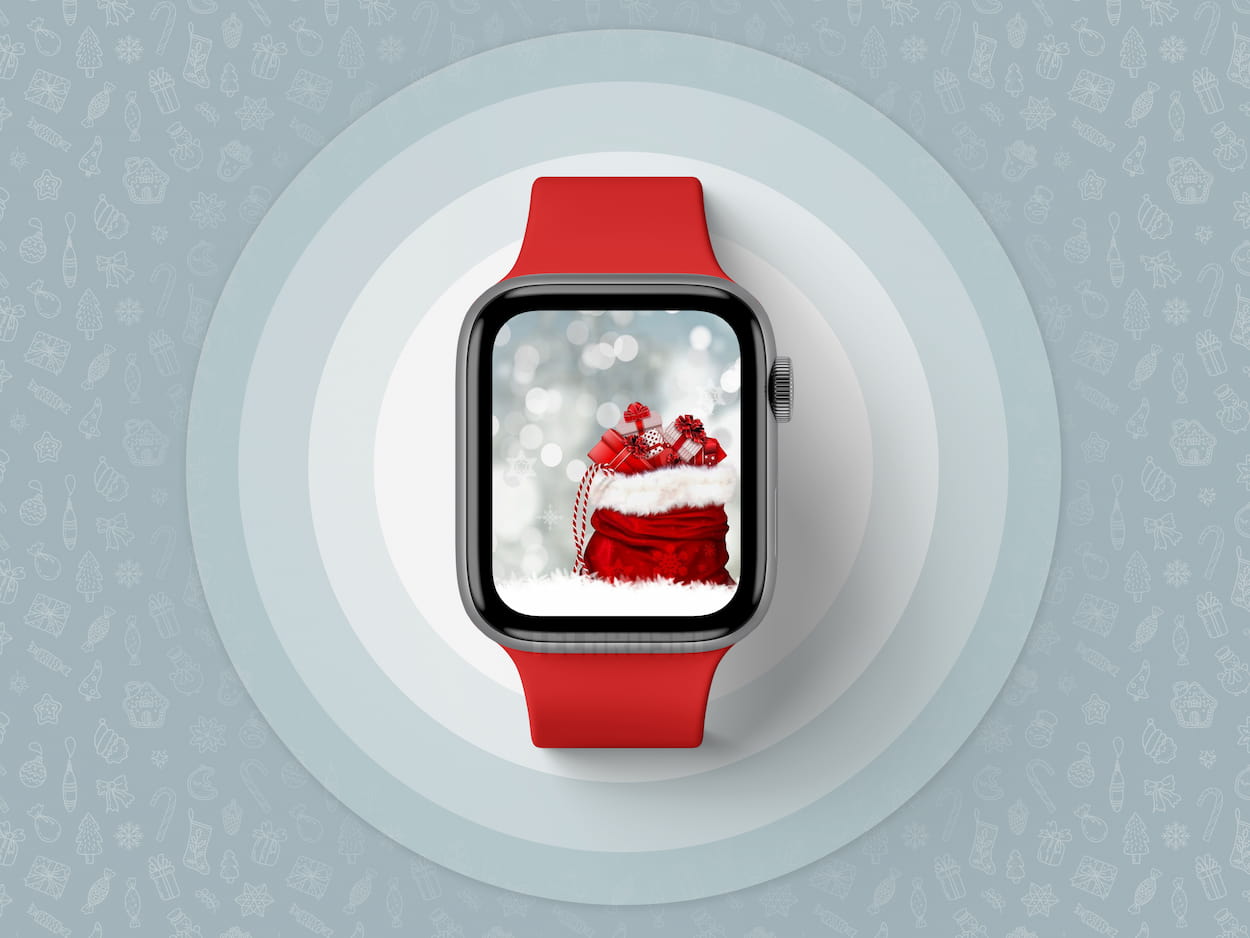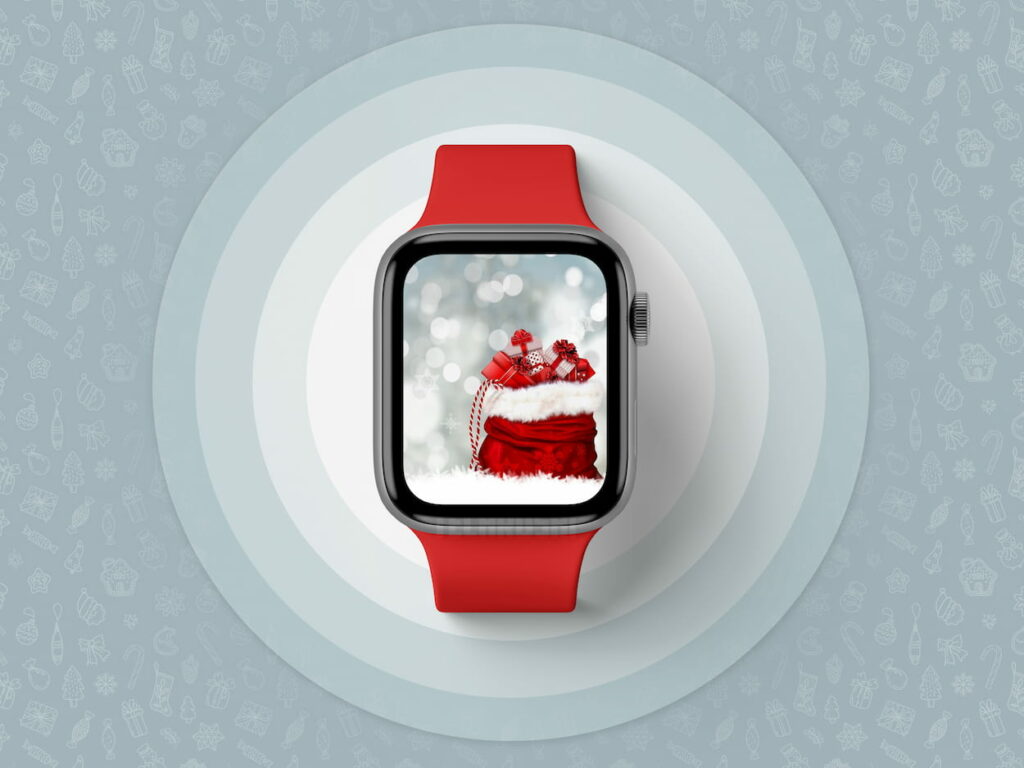 15. Snowman Christmas
Snowman waiting for Christmas adds that more touch to an already magical time of year. Here's a wallpaper to match the vibe.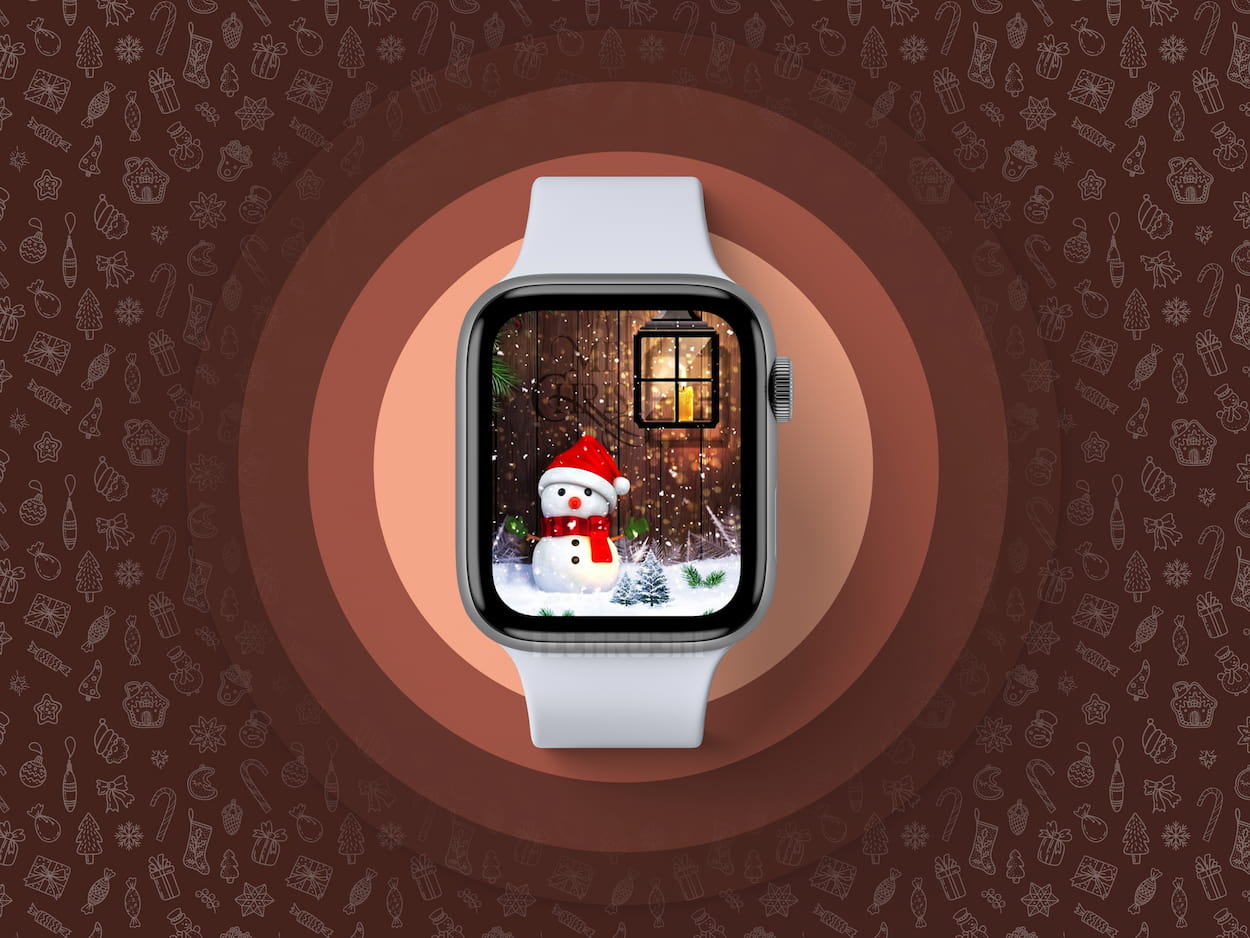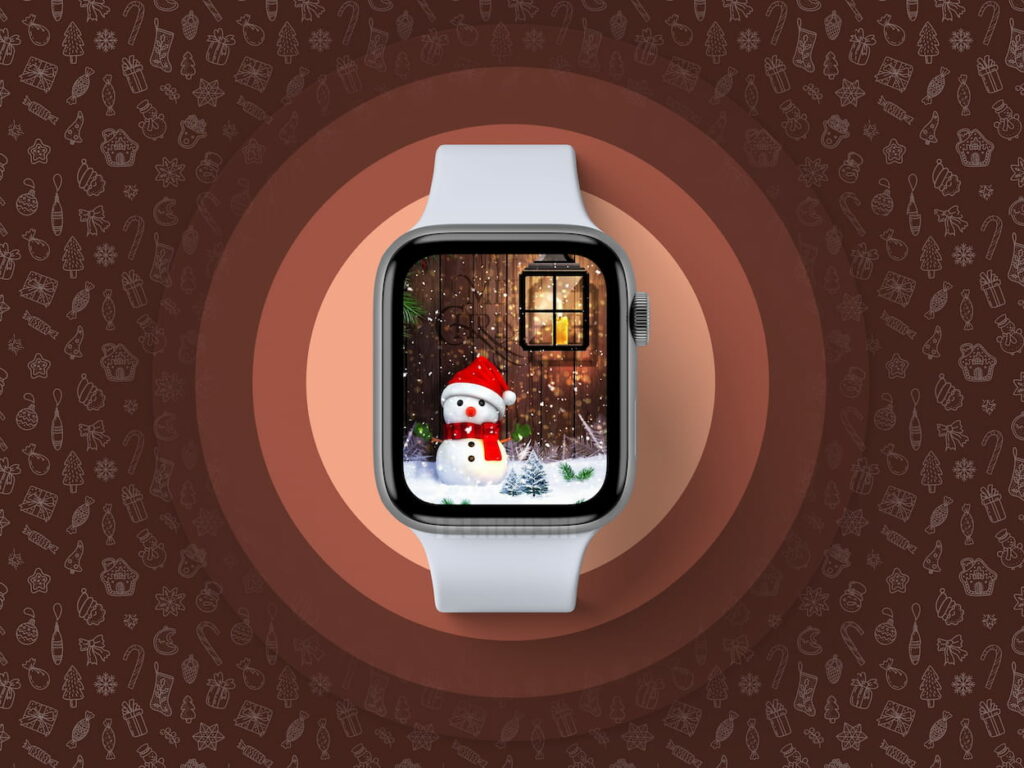 16. Snowy Merry Christmas
Let this snowy wallpaper remind you to shine at all events and during the brand-new year!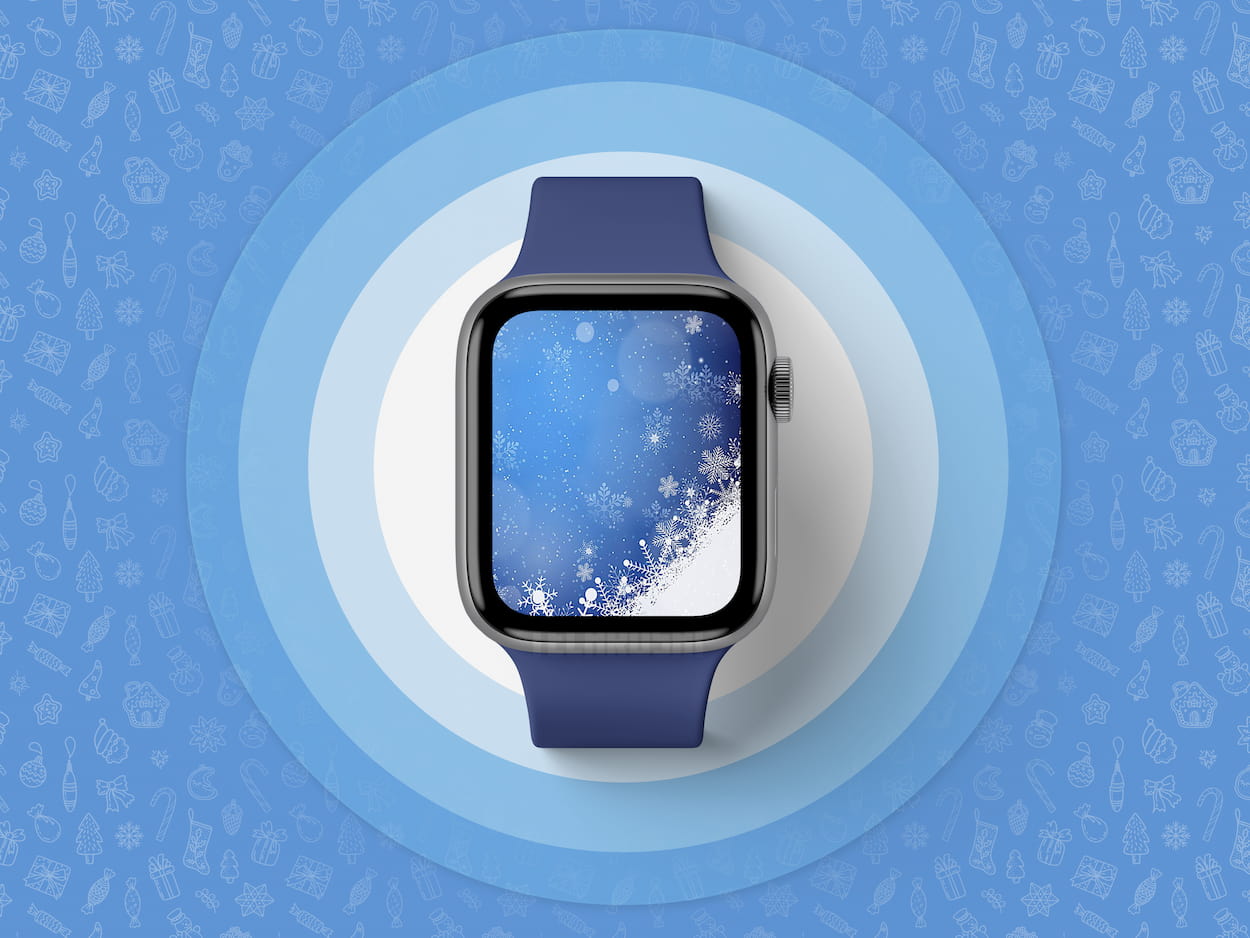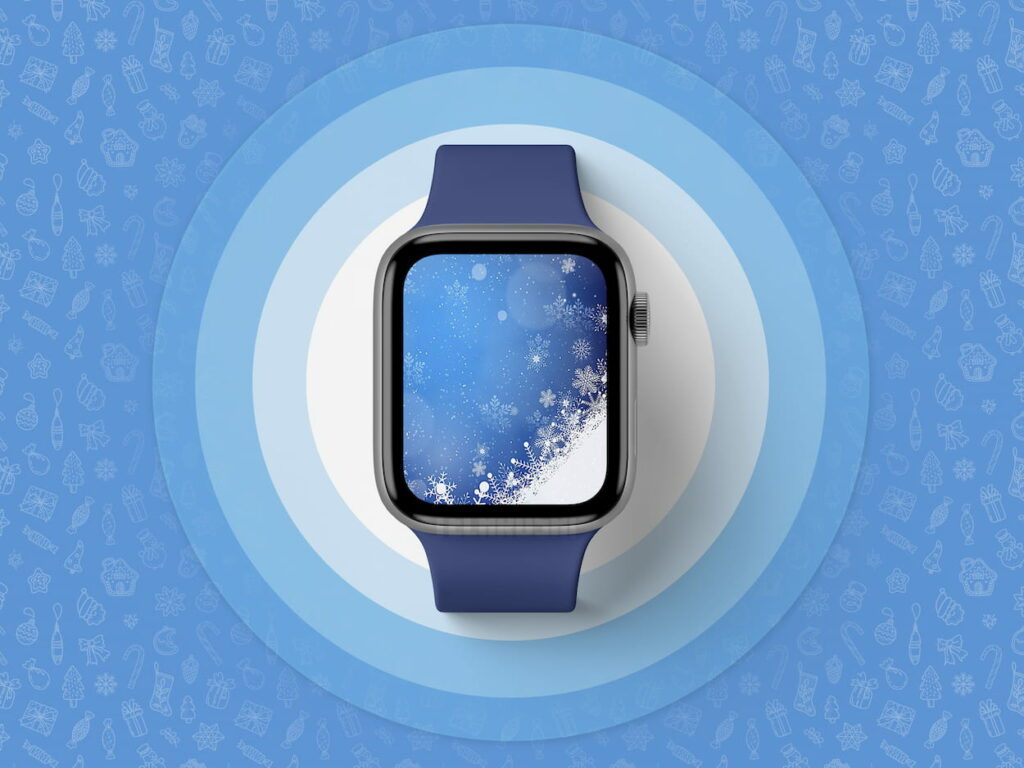 17. Festive baubles
This is the best Christmas atmosphere with decorations, lights, and a light-up ball.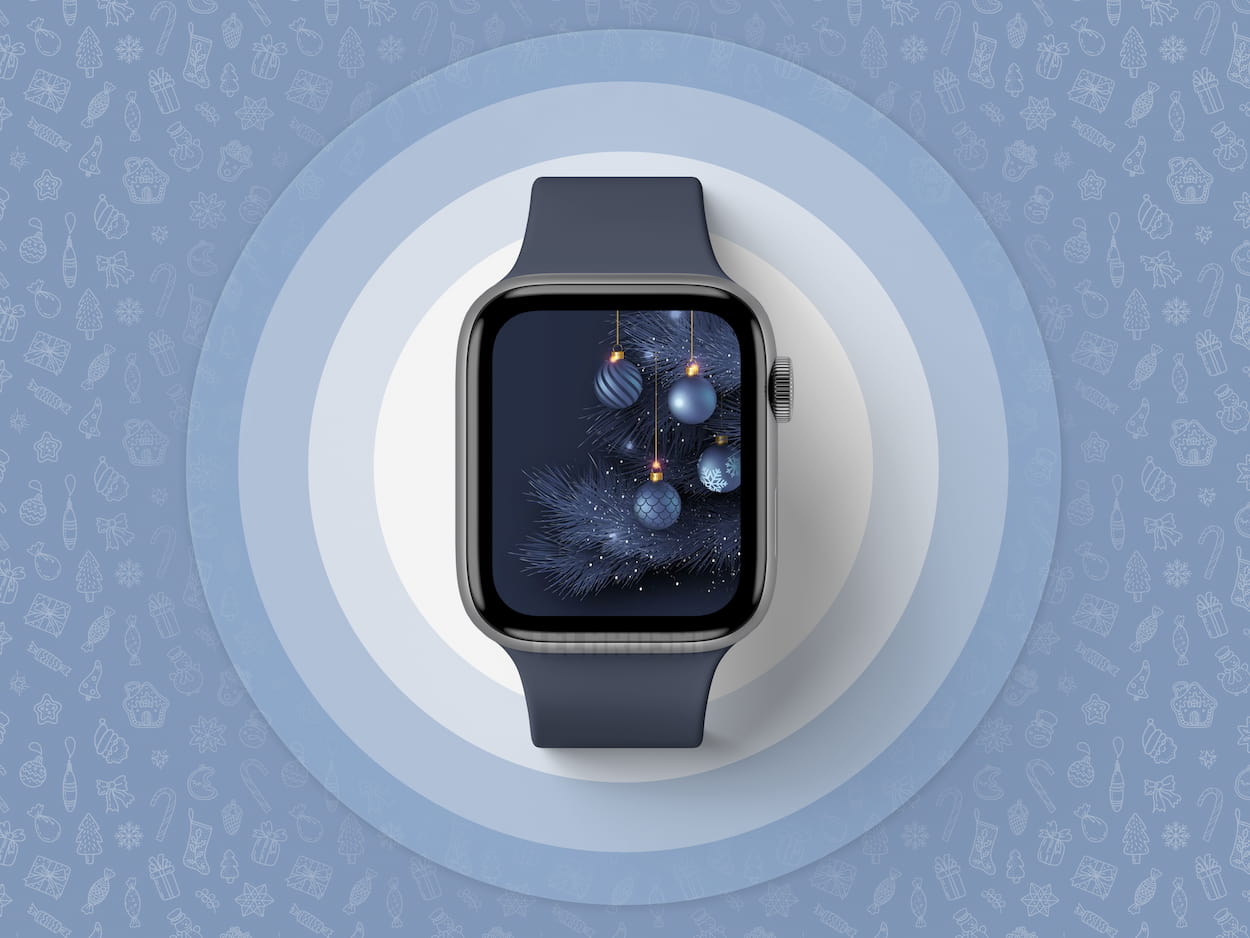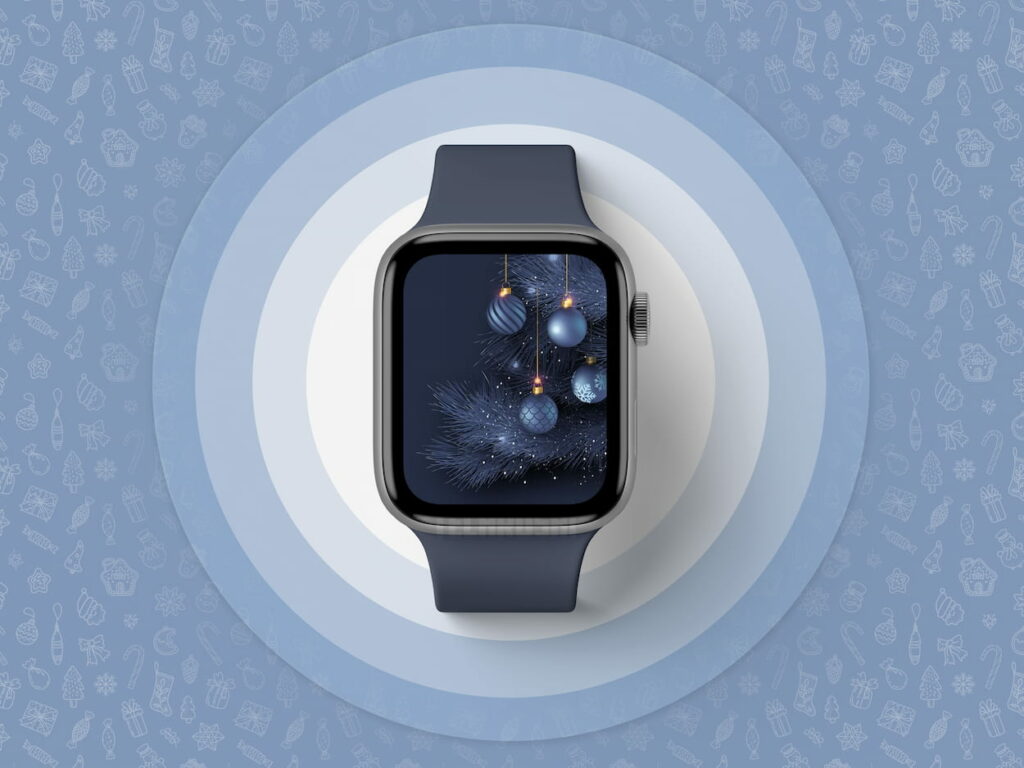 18. Aesthetic Christmas
Add festive colors to your watch with this aesthetic Merry Christmas watch face.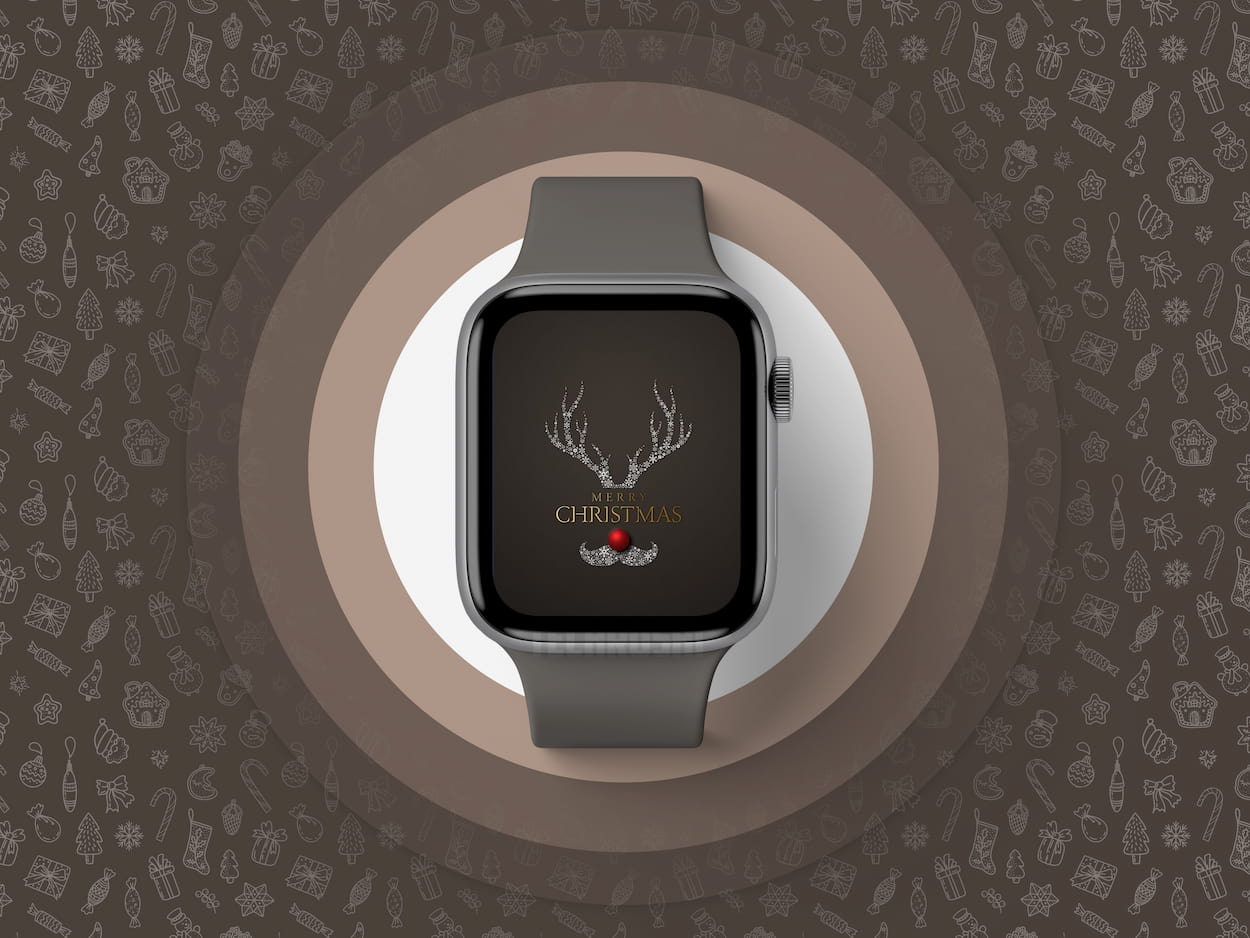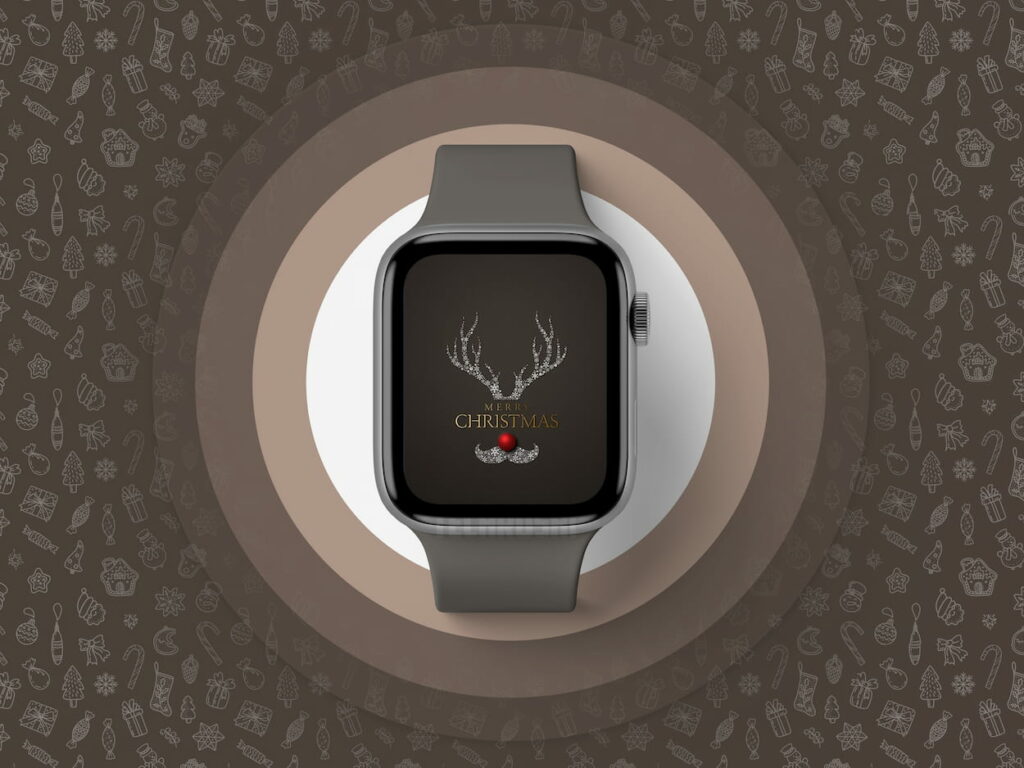 19. Christmas Decoration
Here's a beautiful Christmas Golden Apple Watch face that captures all the Christmas vibes in one.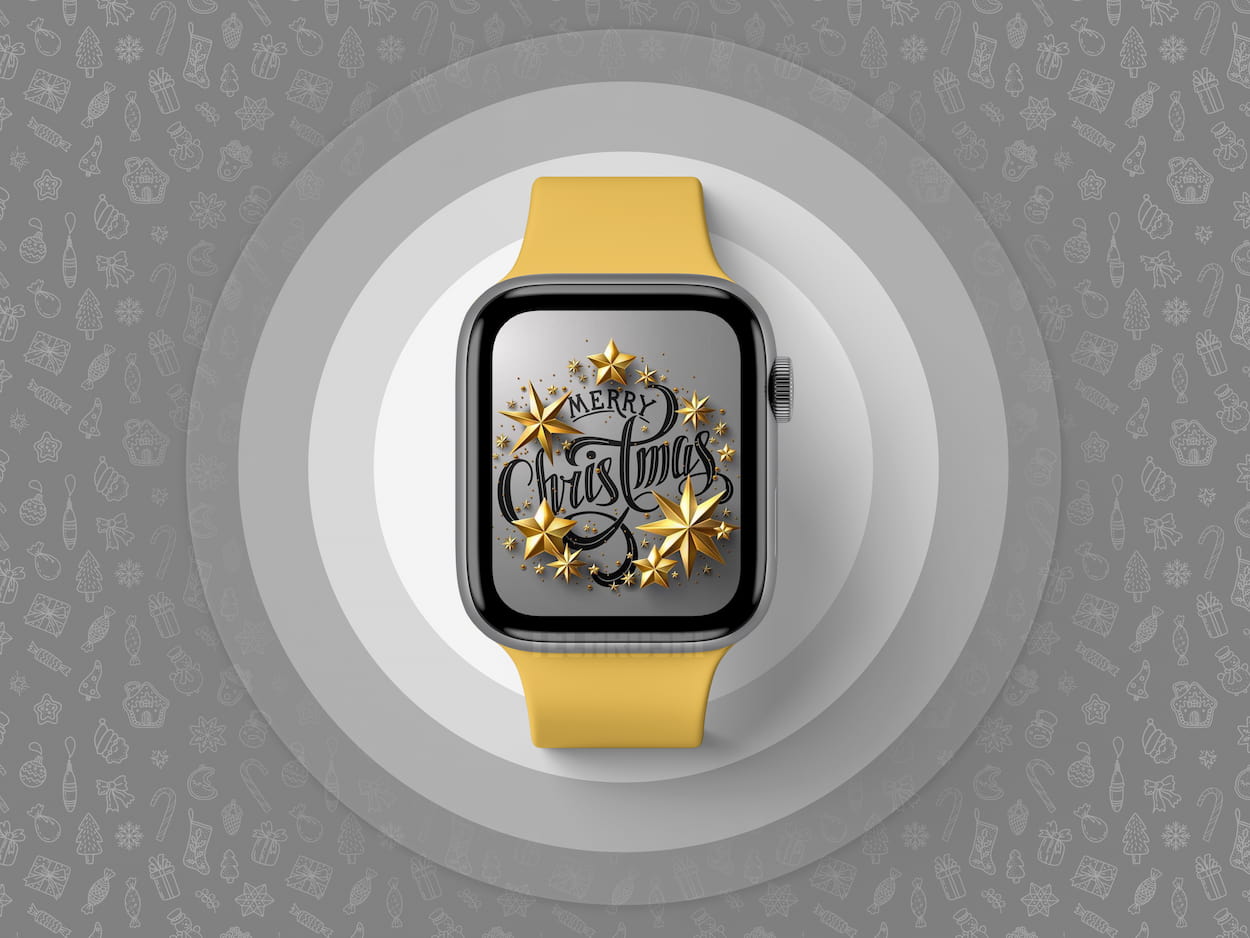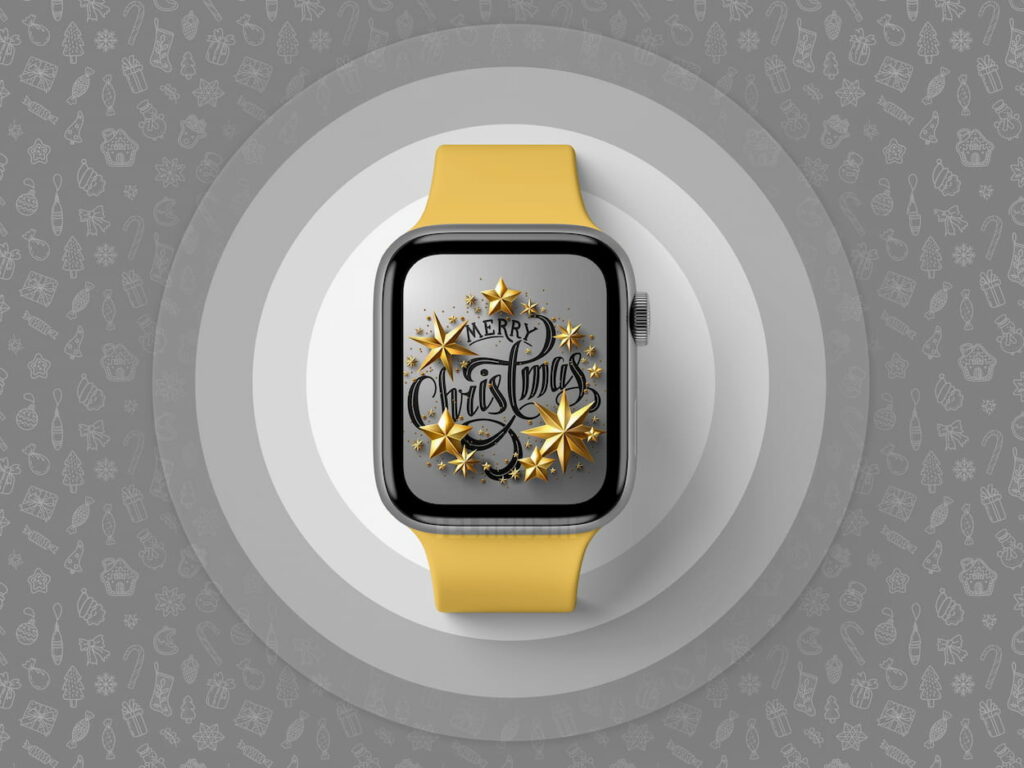 20. Christmas Tree
This is a Gloden Christmas tree Watch face with a red background. This wallpaper features a Christmas tree made of lights with what appears to be a light source on top.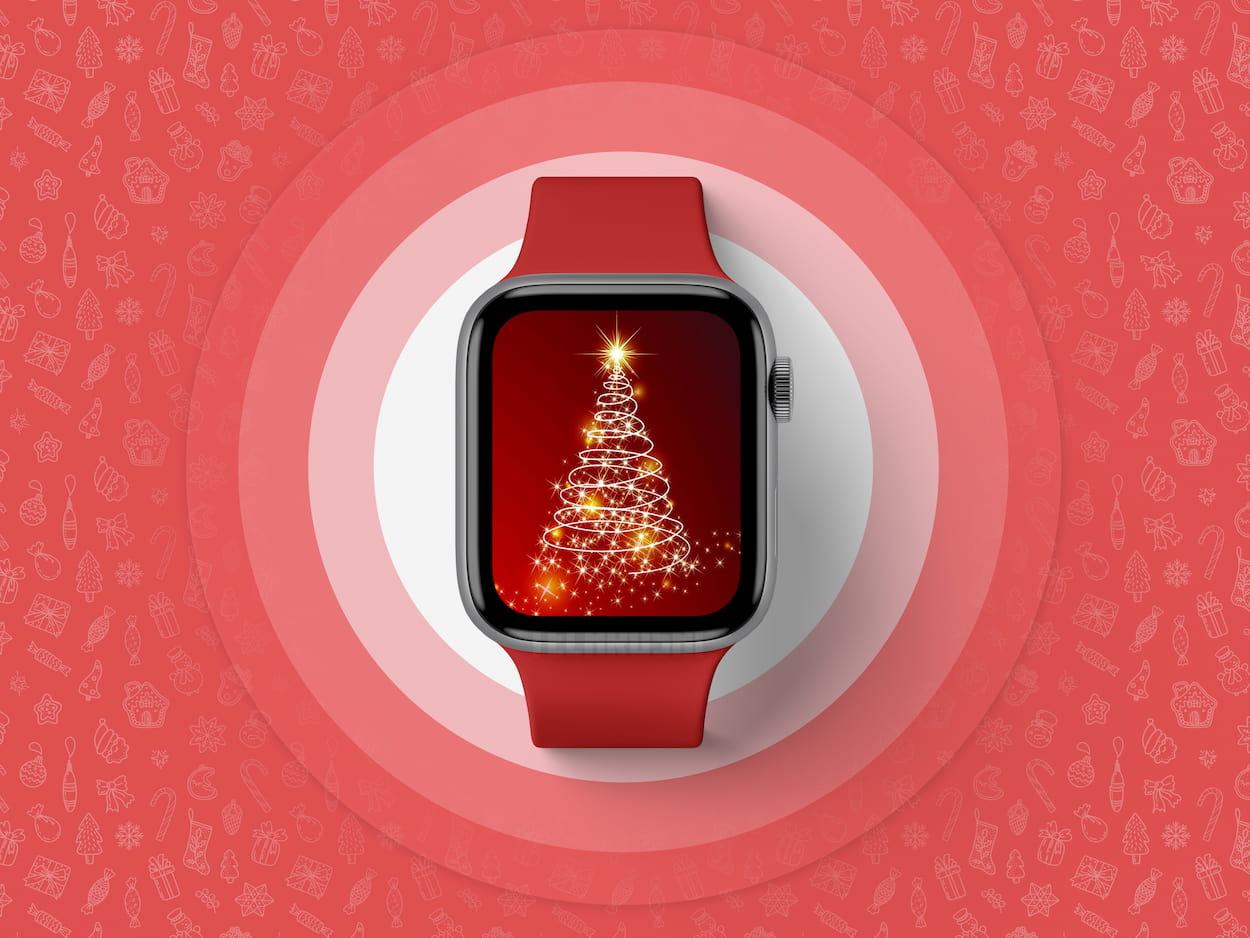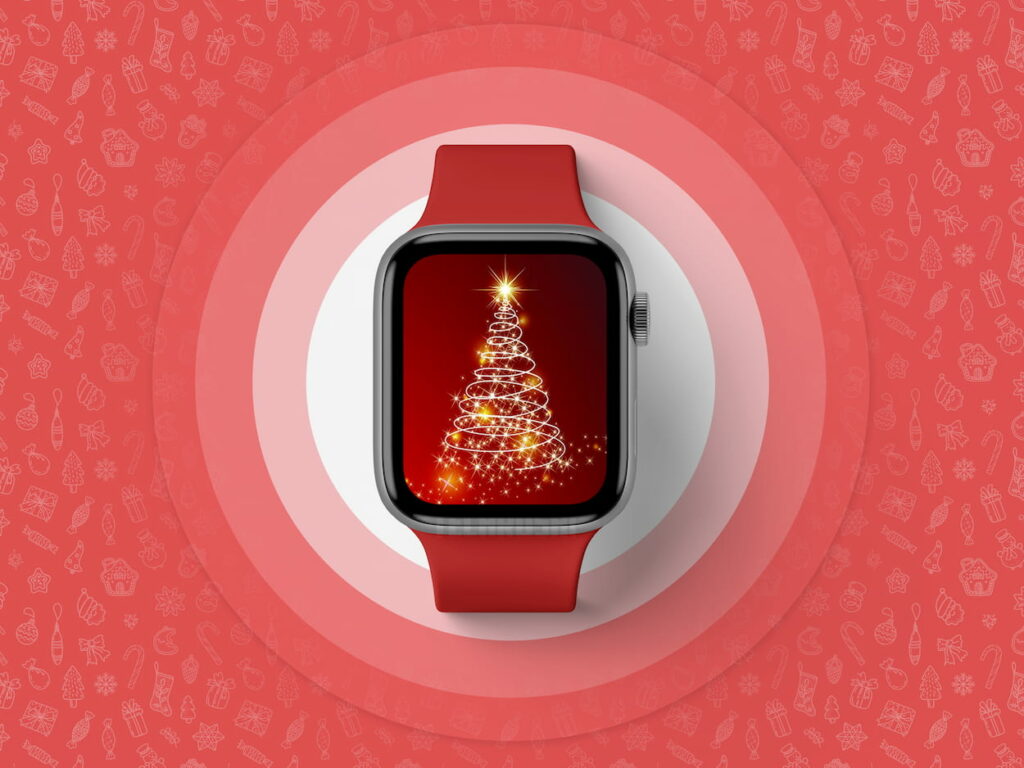 21. Ho Ho Ho!
Even if you're now not having a white Christmas, this wallpaper will give you identical magical vibes.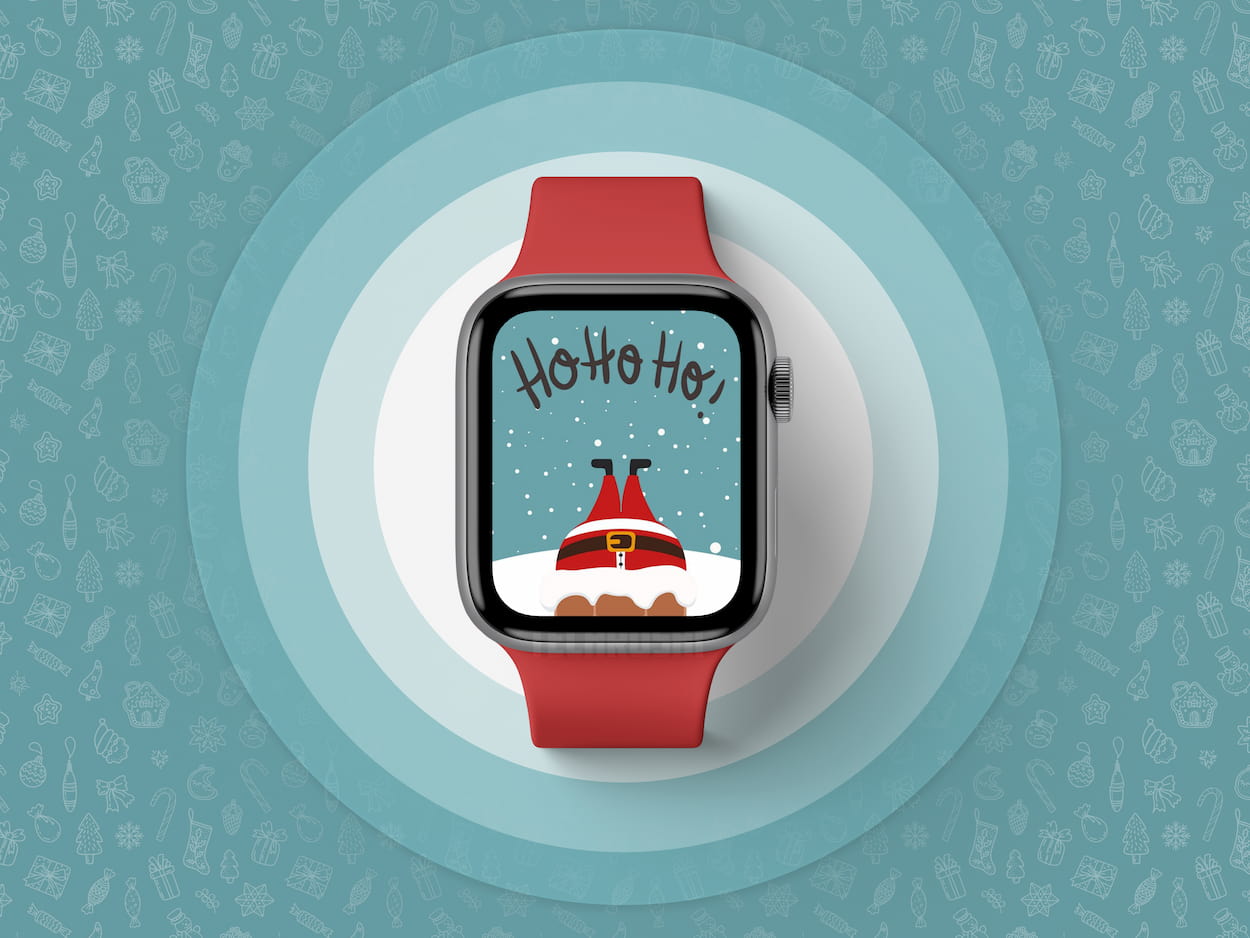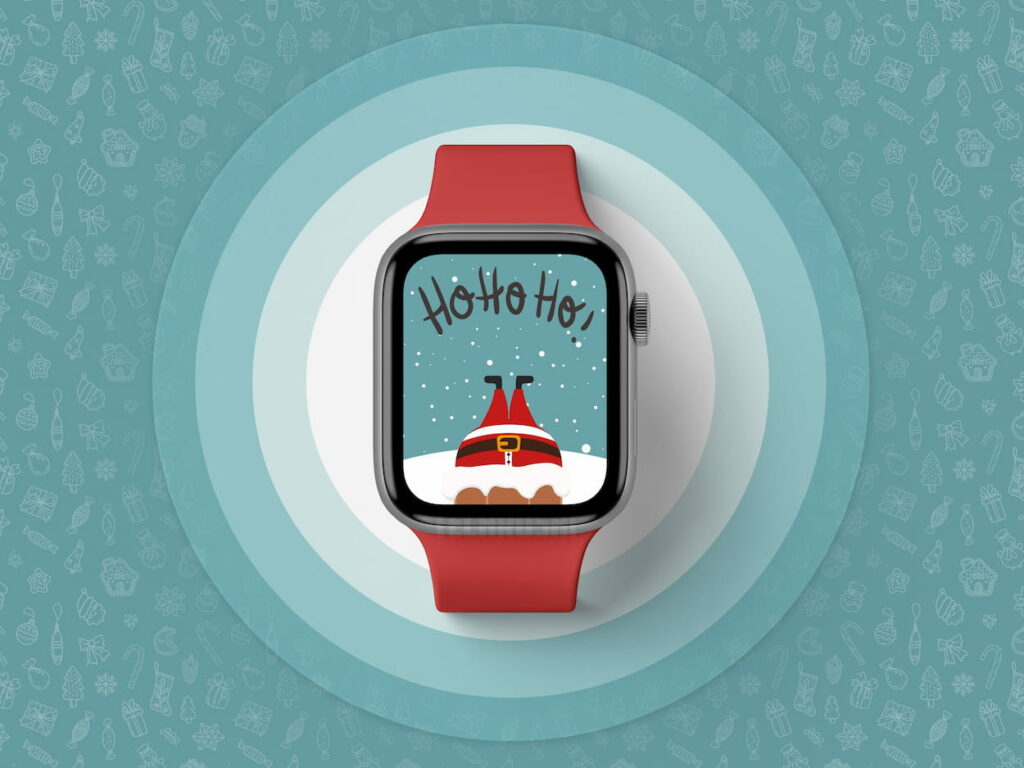 22. Ho Ho Ho with Santa
With Christmas comes a time off work, a time to reflect on the past year, and a time to focus on your passions.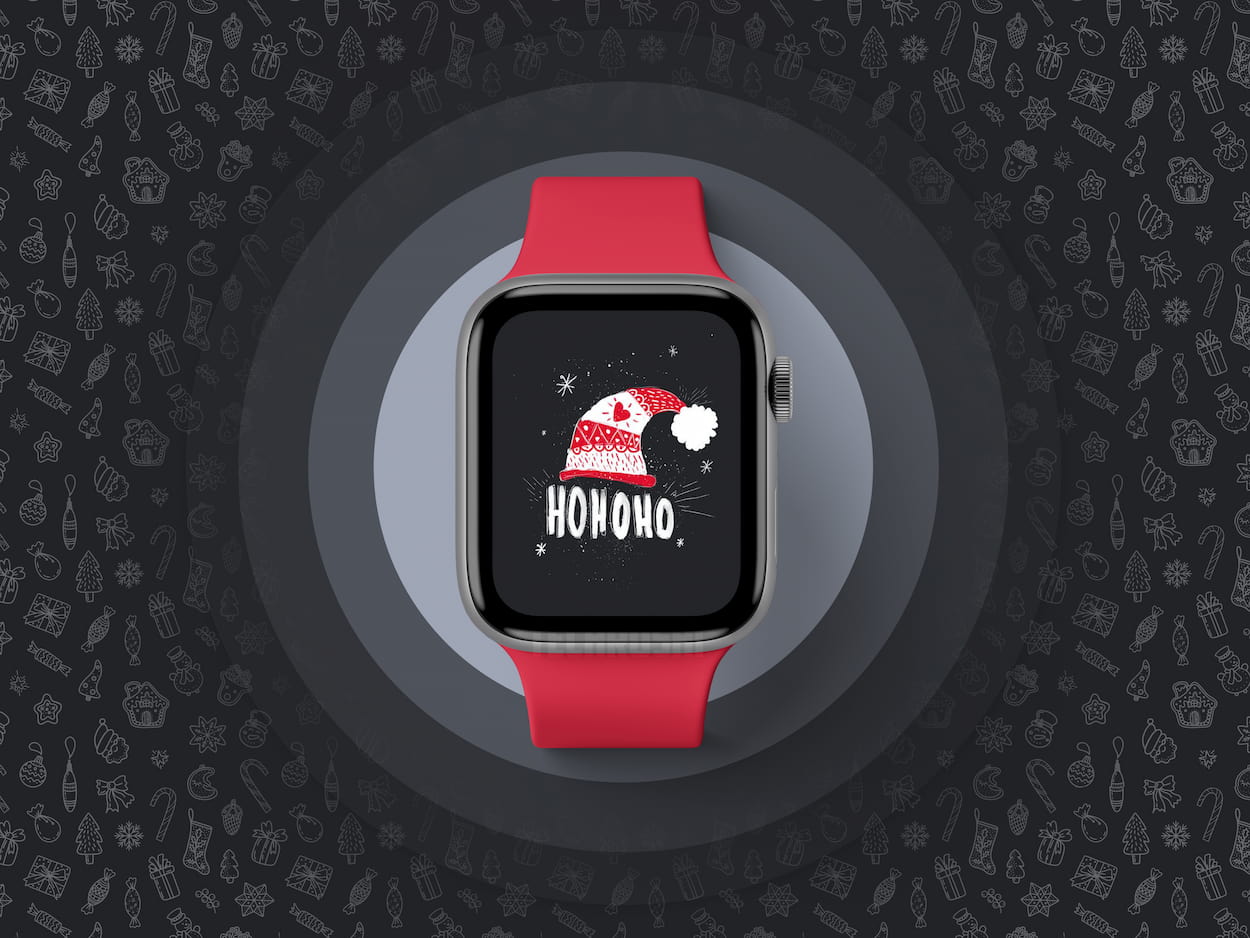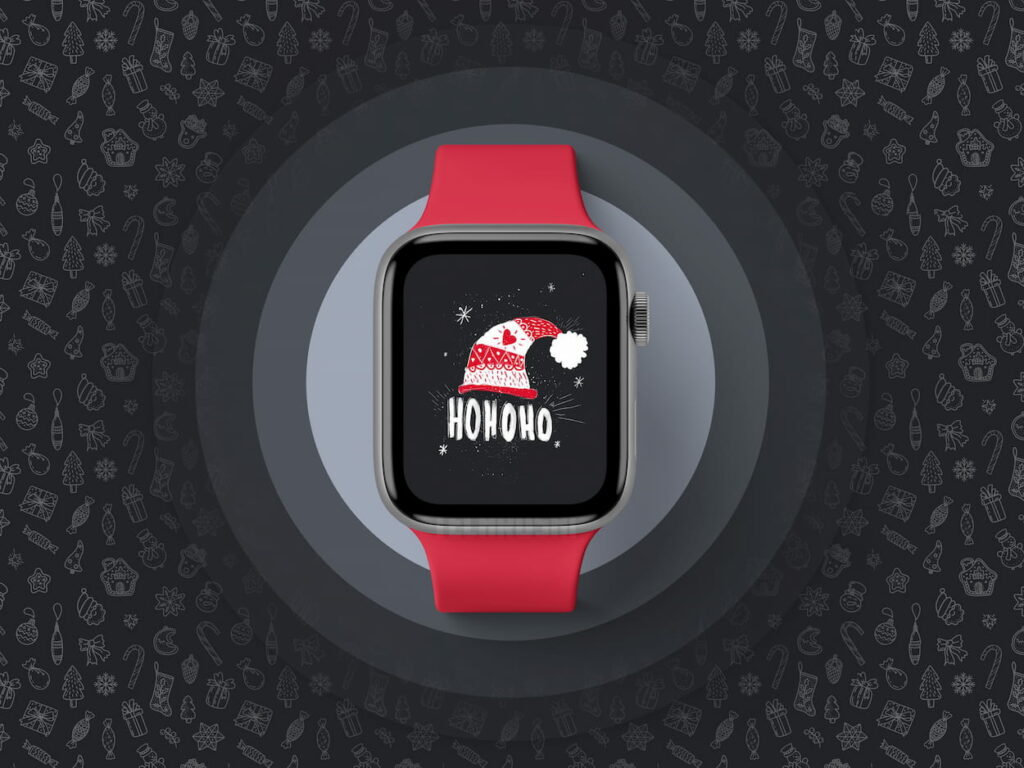 23. Christmas Sparkles
To see the new year happy, you can use this Watch Face. This face is full of positive vibes and holidays.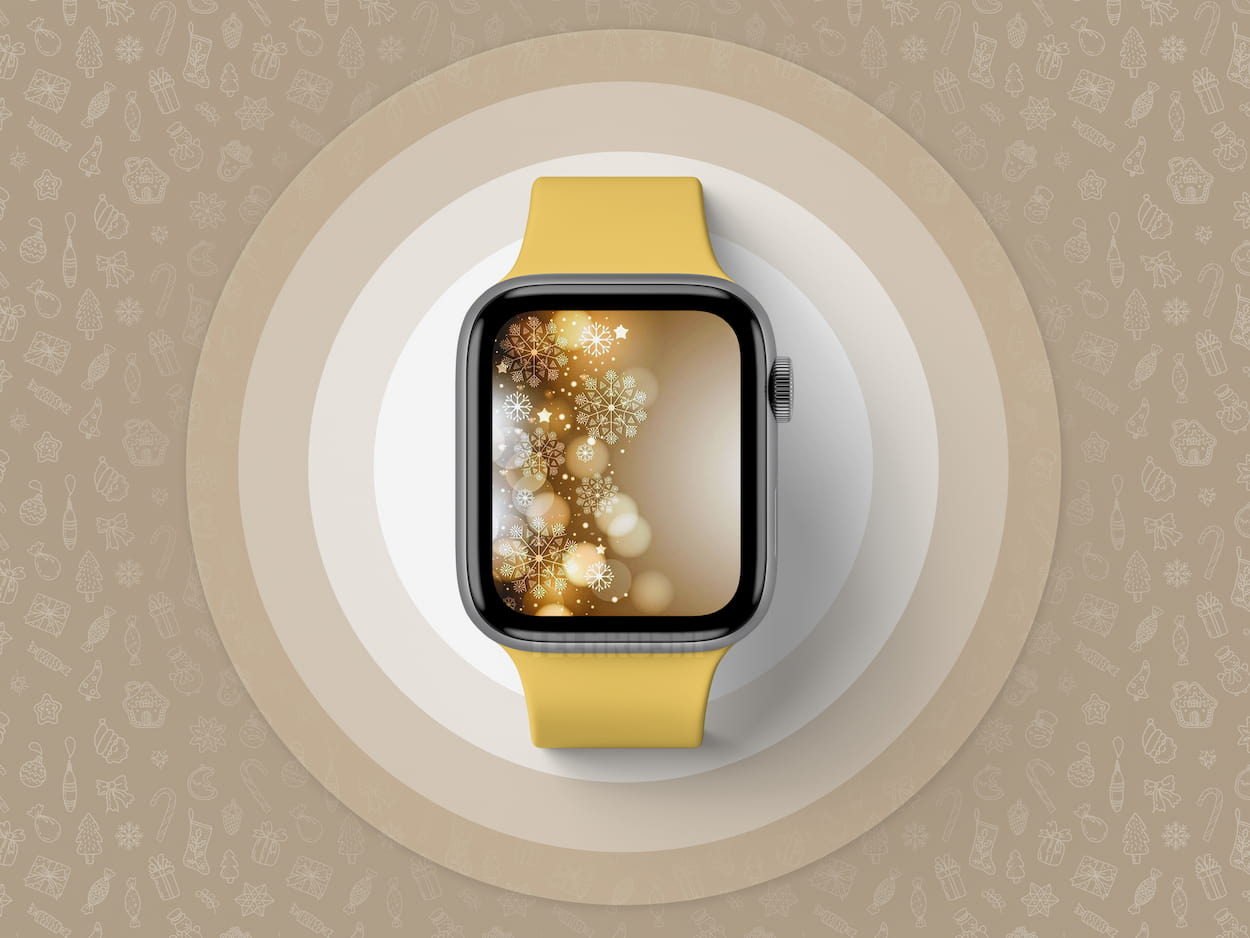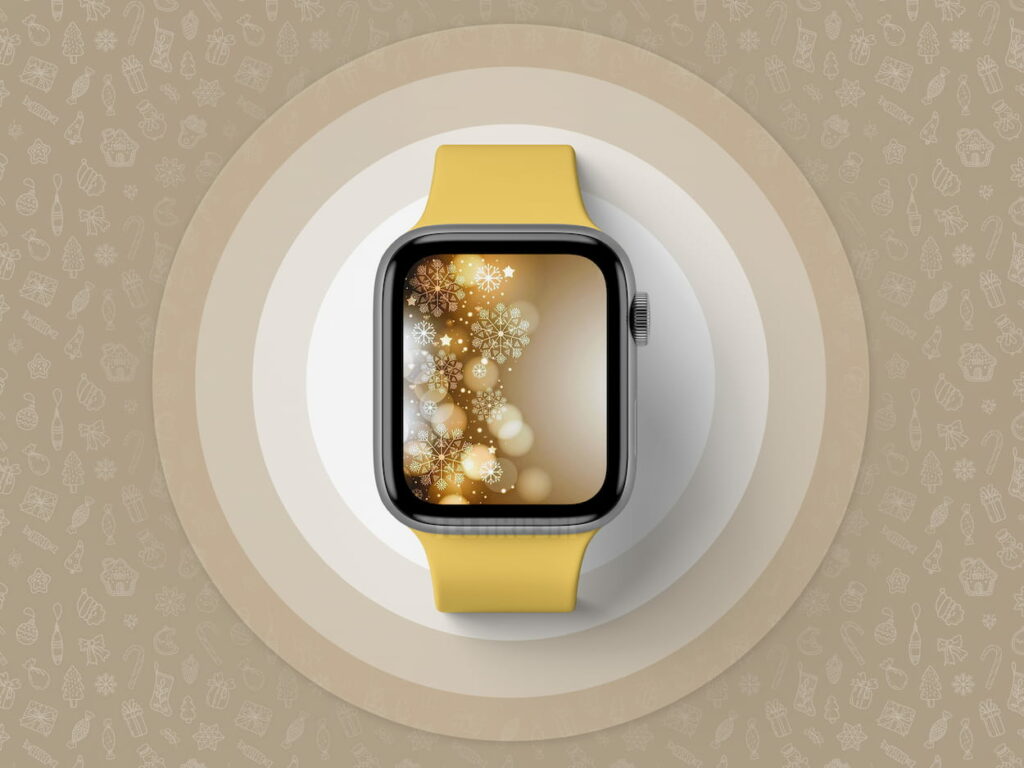 24. Christmas Ornament
If you like purple color Christmas ornament wallpaper, you can download this.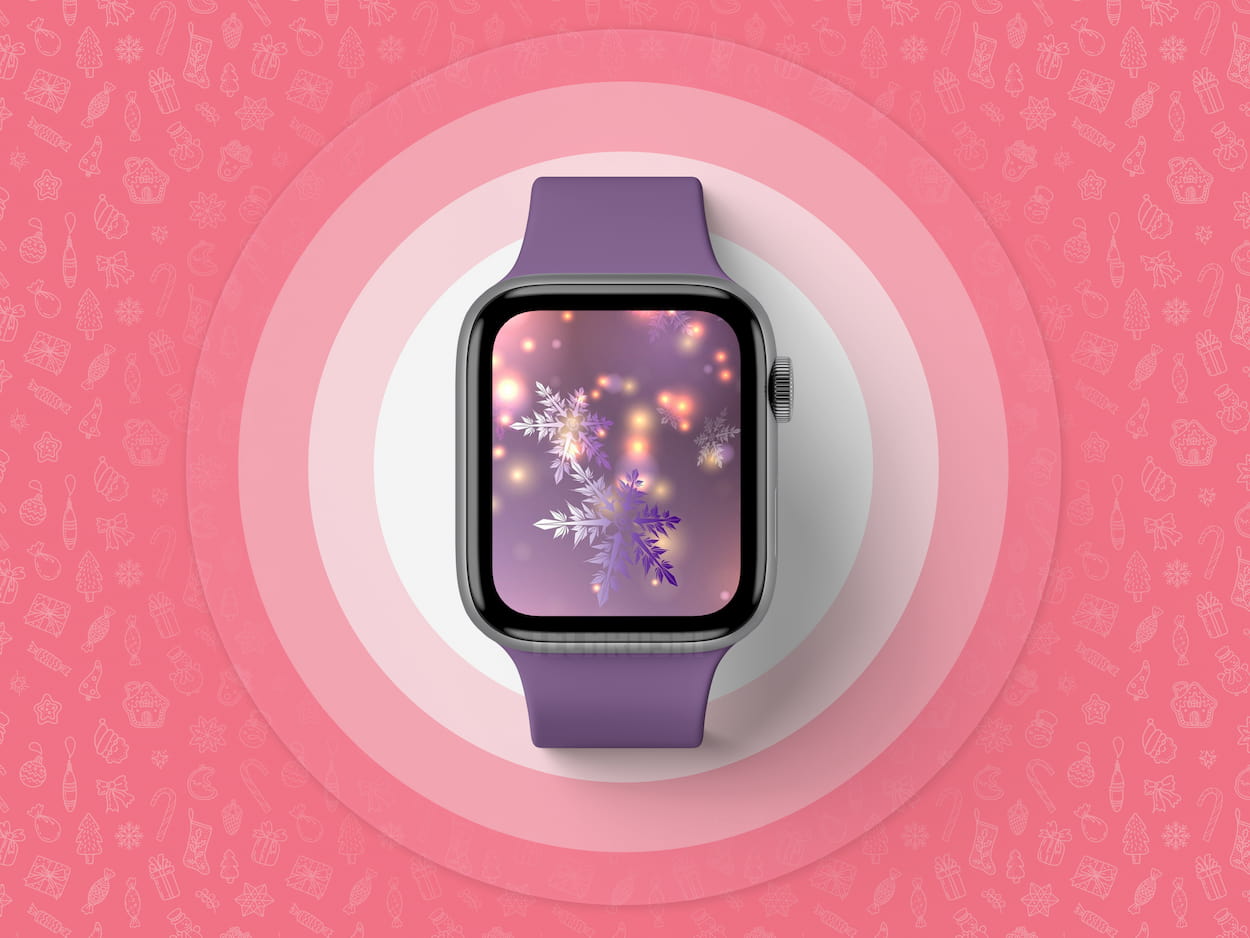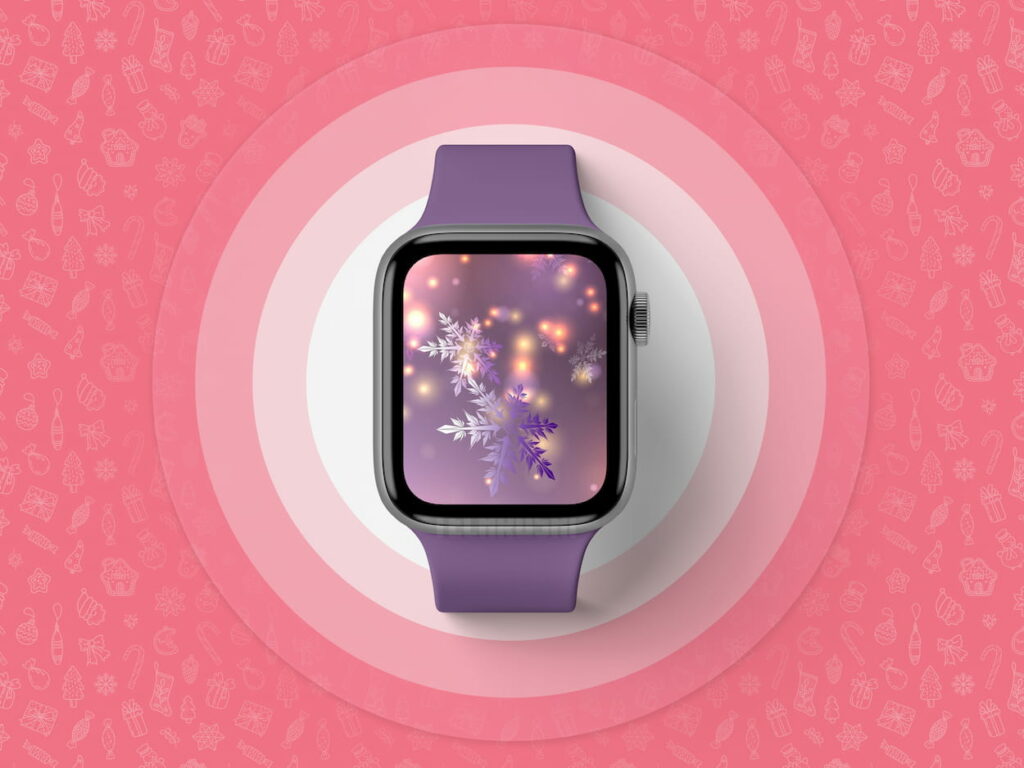 25. Reindeers in the Sky
This is My favorite Christmas Apple Watch face, with Santa flying through the sky with his own reindeer. Most people will like this Apple watch face.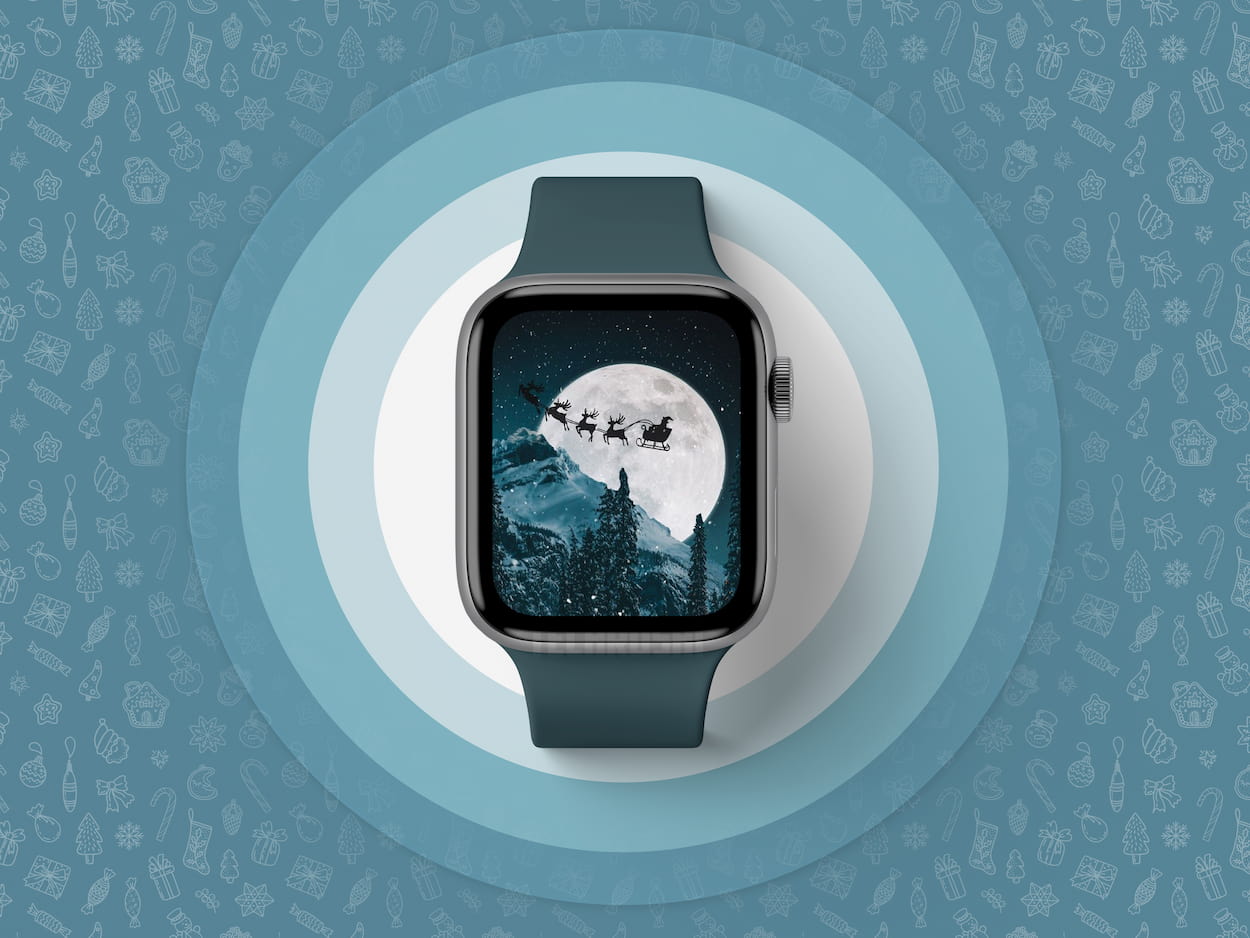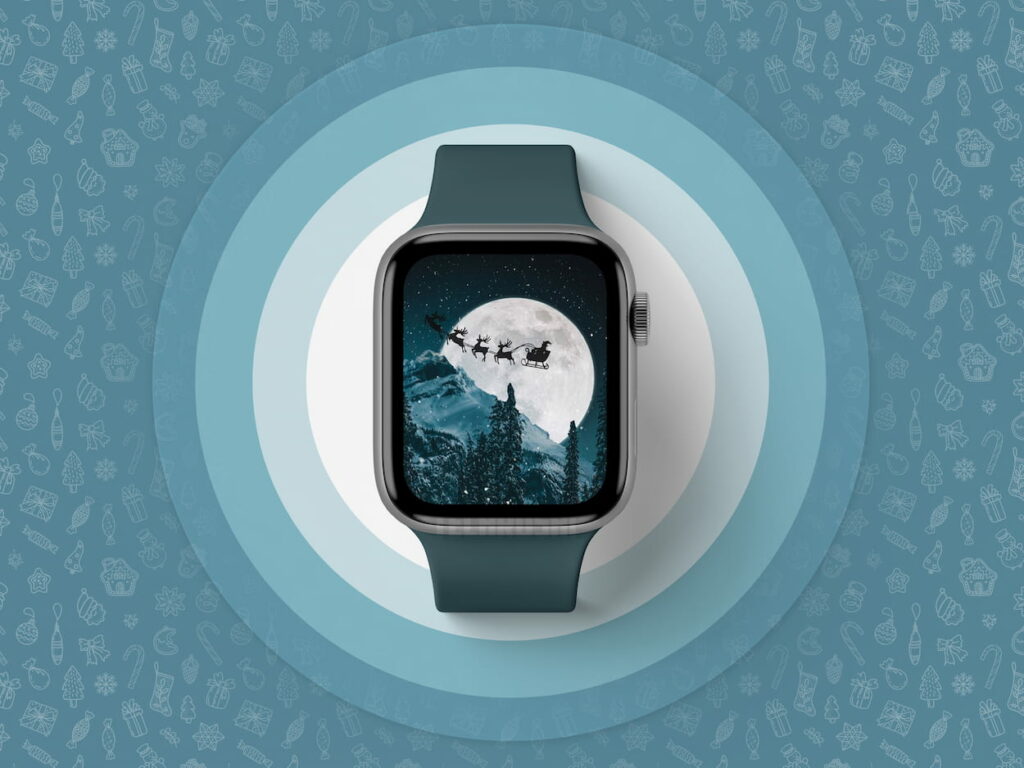 How to Set Christmas Apple Watch Faces
Open the Photos app on your iPhone.
Tap a picture (the one you want as a watch face) to view it full screen.
Hit the Share icon on the image.
Select "Create Watch Face."
Choose a style: Portraits, Photos, or Kaleidoscope Watch Face.
Tap the "Add" button to set the image on your Apple Watch.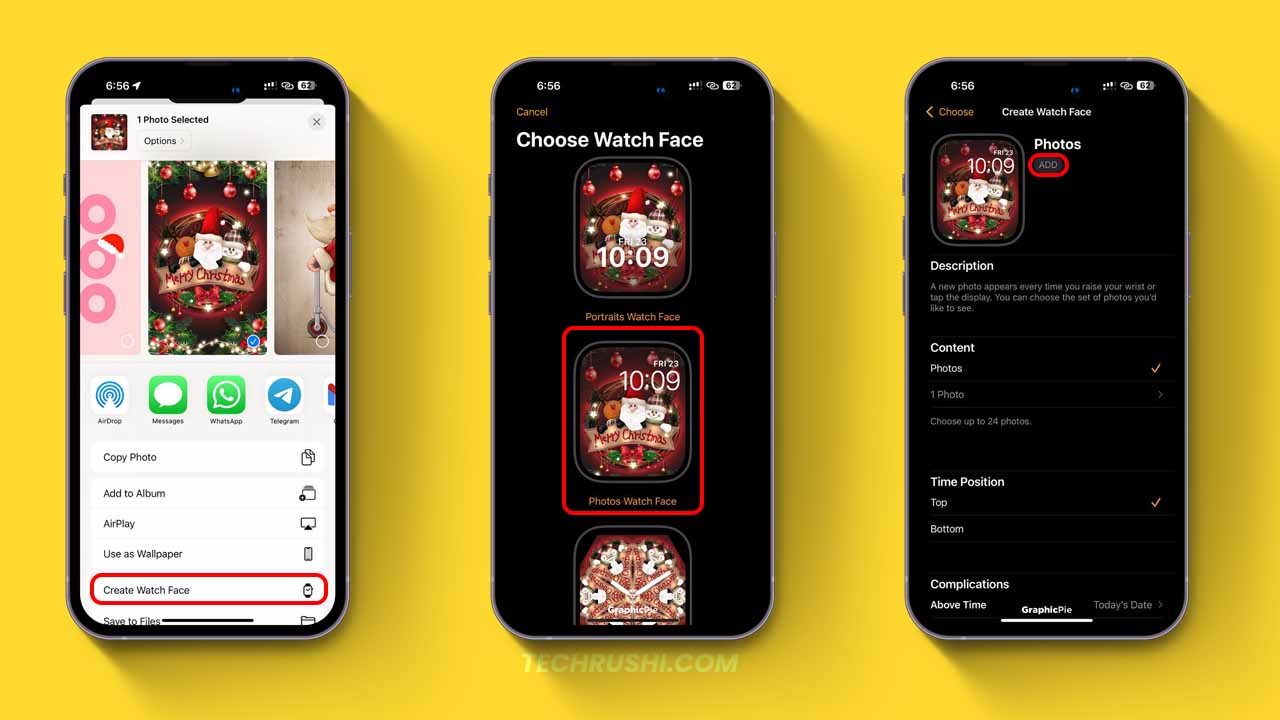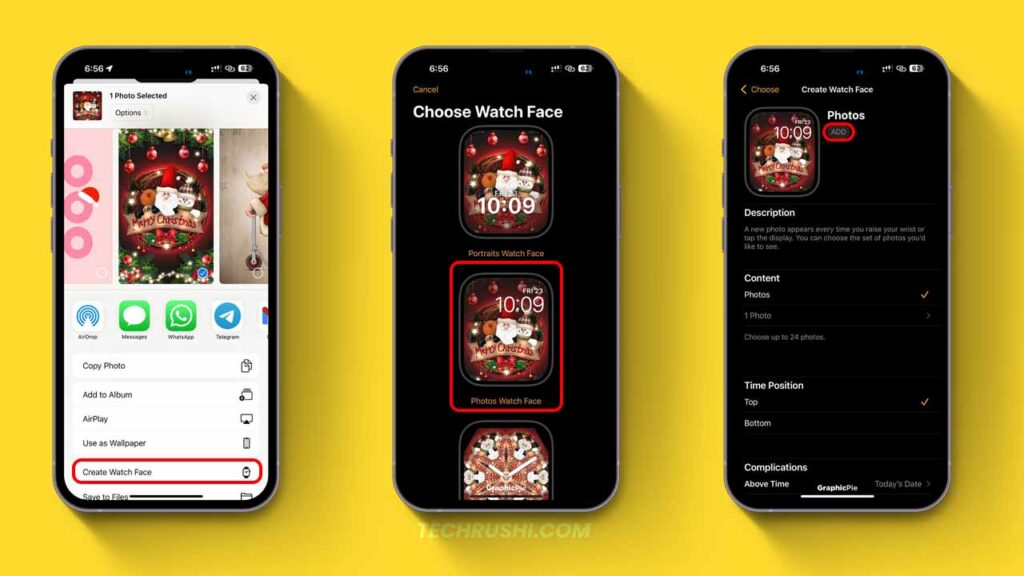 Check Out More Wallpapers: