If you are bored of using old wallpaper on your device, get ready to take your phone to the next level with these 10 stunning AI-Art generated wallpaper! Nowadays Artificial Intelligence (AI) is coming very fast in the market and many people are using it for their work. So today I will share with you all the generated great AI-art wallpapers for iPhone and Android device for free. Keep reading to find out the top 10 picks for 2023.
You can use this free wallpaper on iPhone, iPad, Android, and even on your computer. Based on our user's demands we tried many combinations to create Ai art wallpapers, such as cute Anime art, aesthetics, astronauts on mars, futuristic butterflies, and many more.
You can Follow us on Twitter (@techrush_), and Google News (TechRushi) for the latest Wallpaper udpates.
Cute Kid Astronaut
The first cool wallpaper features a cute astronaut cartoon baby with her father on Mars. The child is dressed in a miniature space suit complete with helmet and backpack. He is standing next to his father, who is also wearing a spacesuit. Set this cute kid astronaut wallpaper on your phone screen.
Rocket Launcher at Desert
The next wallpaper shows a dramatic image of a rocket launcher in the middle of a desert landscape. The rocket launcher itself is sleek and futuristic, making it a bold choice for any wallpaper. Try out this mind-blowing wallpaper on your iPhone or Android smartphone.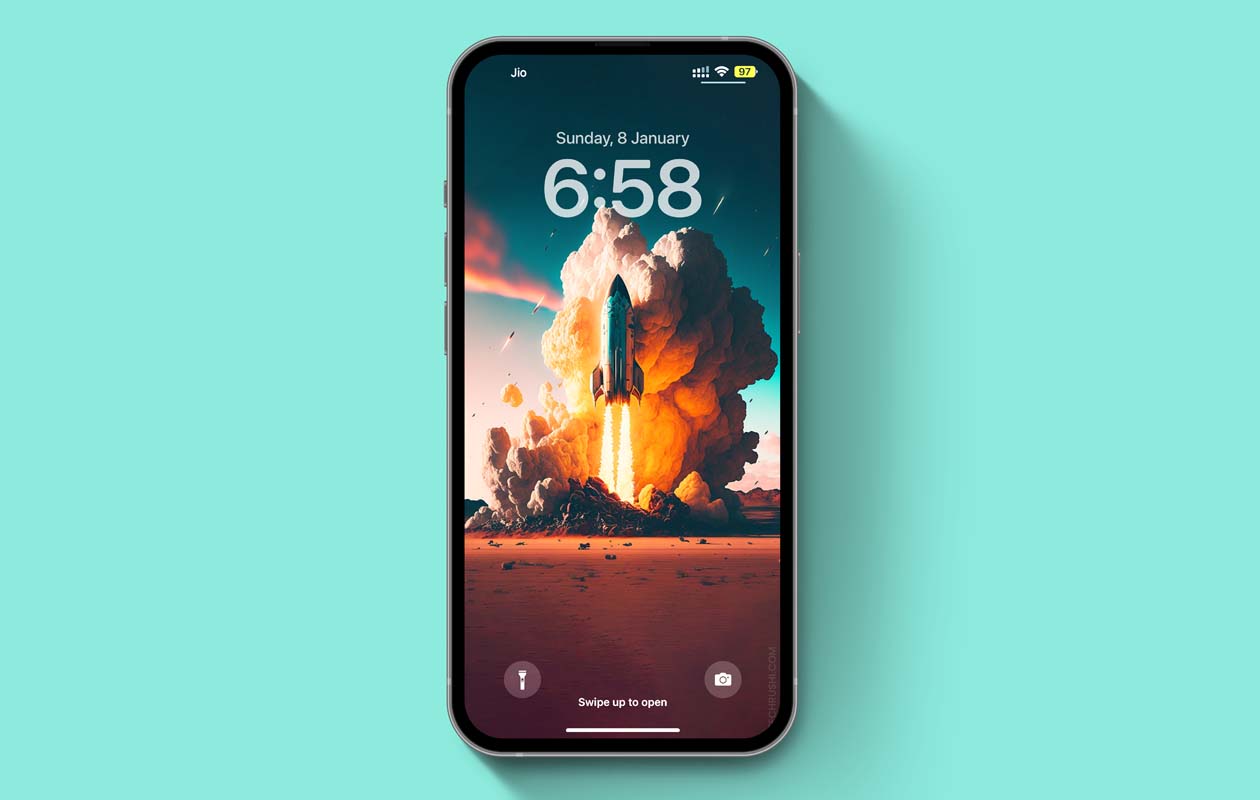 Super Hero
This beautiful wallpaper features a superhero inside a temple surrounded by a glowing light. The temple itself is ancient and adorned with towering pillars and intricate carvings. The overall effect is beauty and mystery, which makes this wallpaper a truly unique choice. What's your thoughts on this Ai-Art Generator Wallpapers?
Astronaut Space Walk
The next Ai-Art generator image depicts an astronaut in the year 2456, walking on an alien planet with a backpack and tall buildings visible in the background. In this strange new world, tall buildings and environments are saffron horrors. This wallpaper is a truly impressive and unique choice for anyone who likes science fiction or futuristic themes.
Wizarding Town
The next background shows A beautiful depiction of the charming, bustling city with its narrow streets and crowded shops. If you like the magical world, this could be a good choice for wallpaper. Also, this wallpaper is best suited for your iPhone Depth effect.
Desert With Junk Ship
This stunning wallpaper depicts a desert landscape, with a huge junk ship and various vehicles scattered all over the sand dunes. The ship and vehicles look as if they have been abandoned for years, adding a sense of mystery and adventure to the wallpaper.
Futuristic Car
This breathtaking wallpaper shows a futuristic car parked near a pyramid in the desert at night. The car is illuminated by the moonlight with its shiny exterior. The overall effect is one of beauty and splendor, making this wallpaper a true impressive. Try this dark wallpaper on your iPhone and Android device.
Aesthetic
This Aesthetic wallpaper features a mountain on a living planet, with a river running through its base. In the background, the Earth can be seen floating in space. The colors are vibrant and the details are sharp, making this wallpaper a truly incredible choice.
Butterfly
The next stunning wallpaper is collection of nature and AI, features a futuristic butterfly set against a dark background. The butterfly is a work of art, with intricate patterns and shimmering metallic colors. Personally I really like this AI-Art generator wallpaper.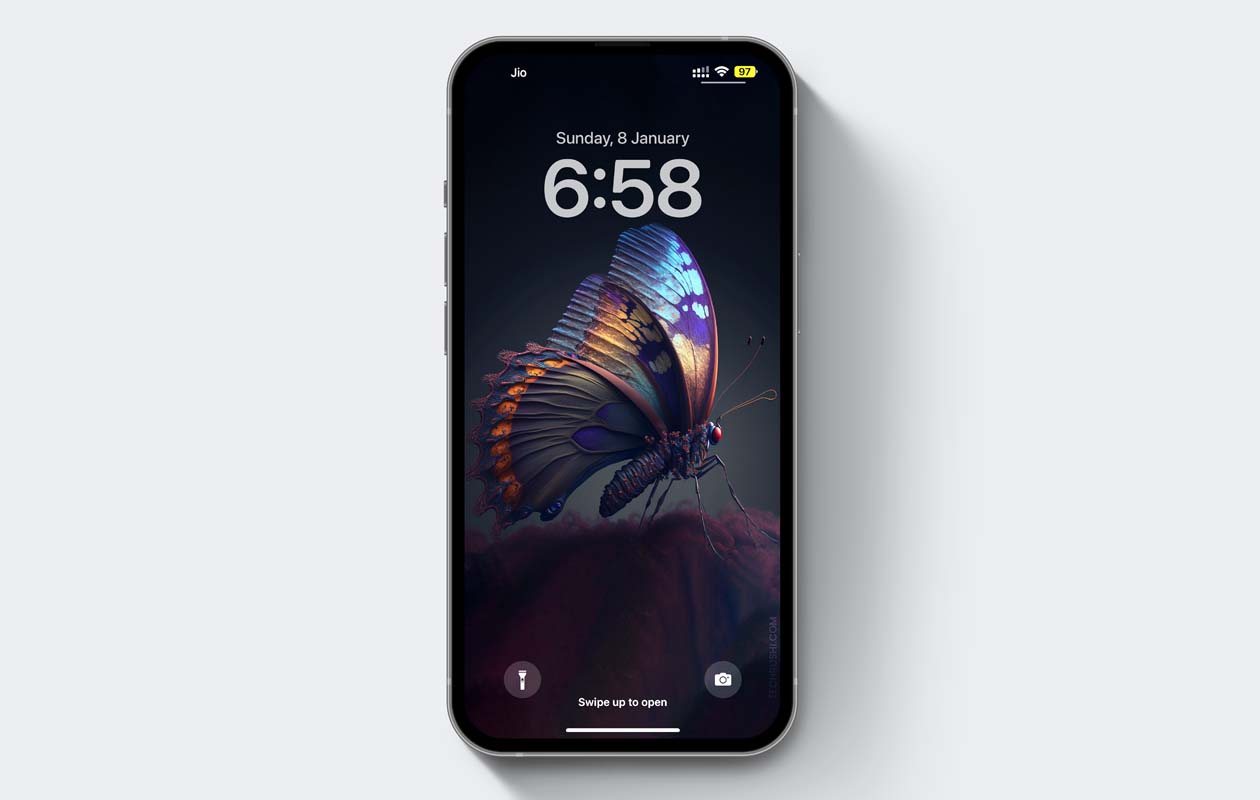 Colorful Moon
The last mesmerizing wallpaper features a unique and colorful moon floating in the vast expanse of space. The Moon is unlike anything you've seen before, with circular patterns and rainbows of shapes swirling across its surface. AI is truly breathtaking, which makes this wallpaper beautiful and the mystery of space. The colors are vibrant and the details are crystal clear
I hope you liked these AI-Art generated wallpapers! They are really cool and can make your phone really beautiful and special. If you want to try one, just pick your favorite and download it to your phone. So go ahead and give your phone a new makeover with one of our top 10 picks for 2023!
More interesting wallpapers for you: