Apple has unveiled a new Contact Poster feature in iPhone with iOS 17, bringing fresh updates. Apple has also enhanced its contact app, but some users have found it challenging to change contact photos in iOS 17. That's why this step-by-step guide is here to walk you through the process of changing a contact photo in iOS 17, ensuring that even if you're new to these updates, you'll have no trouble making these changes.
For example, At a business event, you meet a promising contact. Instead of handing over a paper card, you both use iOS 17's NameDrop feature. With a quick touch of your iPhones, your personalized contact posters, complete with photos, are exchanged. When you share your contact poster, they see your photo and get a glimpse of your personality.
How to Change Contact Photo in iOS 17
Follow these easy steps to change your contact photo on your iPhone after upgrading to iOS 17:
Start by locating the contact app on your iPhone's home screen and tapping on it to open.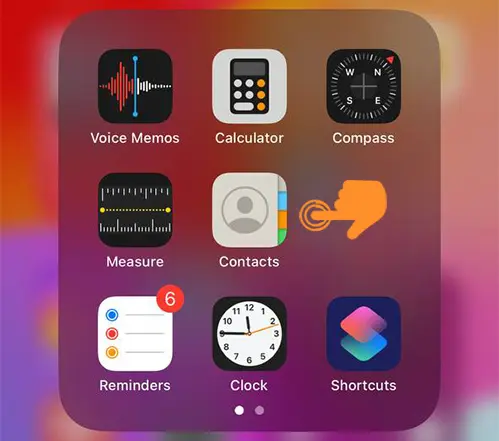 Once the app is open, browse through your contacts and tap on the one whose photo you wish to change. This will open the contact's detailed view.
In the detailed view, look for the Contact Photo & Poster option, and tap on it to access the photo options.
You'll notice an Edit button; click on it to start the customization process.
At this point, you'll need to change the contact card style to Photo. Look for the "Customize" option at the bottom of the screen and tap on it.
Once you tap on the customize button, two options will appear: Contact Photo and Poster. You'll want to click on Contact Photo to continue.
A new screen will present you with four options for selecting an image: Camera, Photos, Memoji, and Monogram. If you have a specific photo in mind, tap Photos to access your Photos library.
Browse through your Photos library and tap on the image you'd like to use. You can adjust its size and position to fit your device's screen. Confirm your selection by tapping "Choose" in the bottom right corner.
If you'd like to add a special touch, the next screen allows you to change the filter of the photo. Make any desired adjustments and click the "Next" button in the top right corner.
If you're replacing an existing contact photo, a final prompt will ask you to confirm the update. Simply tap on "Update" to Change Contact Photo in iOS 17 on your iPhone.
That's it! You've successfully changed your contact photo in iOS 17. By following these detailed instructions, you can now easily personalize your contact card or any other contact photo on your iPhone running iOS 17.