How to Clear Instagram Cache on iPhone [3 Ways]
Instagram is a favorite app for capturing memories, sharing your profile and stories, and connecting with others. However, frequent usage can accumulate cached data on iPhones, which can fill up your iPhone's storage and result in the iPhone's slowdown. This post guides you on how to clear Instagram cache on your iPhone, which ensures smooth operation and optimal performance of the device.
In this blog post, I will tell you different ways to clear Instagram cache on your iPhone. Whether your aim is to free up storage space, address a glitch in the Instagram app, or ensure your iPhone runs at peak performance, this guide is made for you. So, grab your iPhone, open Instagram, and let's delete these junk files together.
What is Instagram Cache?
An Instagram cache is temporary data stored by the Instagram app on your device. It includes photos, videos, and other data to improve the speed and performance of the app. However, over time, these caches take up a lot of storage space on your device, which can slow it down. Clearing Instagram cache frees up storage space and improves the performance of your device.
How to Clear Instagram Cache on iPhone
While you cannot directly clear Instagram cache on an iPhone, there are some workarounds that may help you manage storage space and improve the app's performance. Here are a few ways:
Using Instagram Settings
Using Delete Instagram App
Using Clear Instagram Searches
Clear Instagram Cache using Instagram Settings
To clear your Instagram search history using the Instagram app on your iPhone, follow these steps:
Open the Instagram app and tap the profile icon located in the bottom right corner.
Tap on the hamburger (three-line) icon in the upper right corner of your profile.
Select "Settings and Privacy" from the drop-down menu.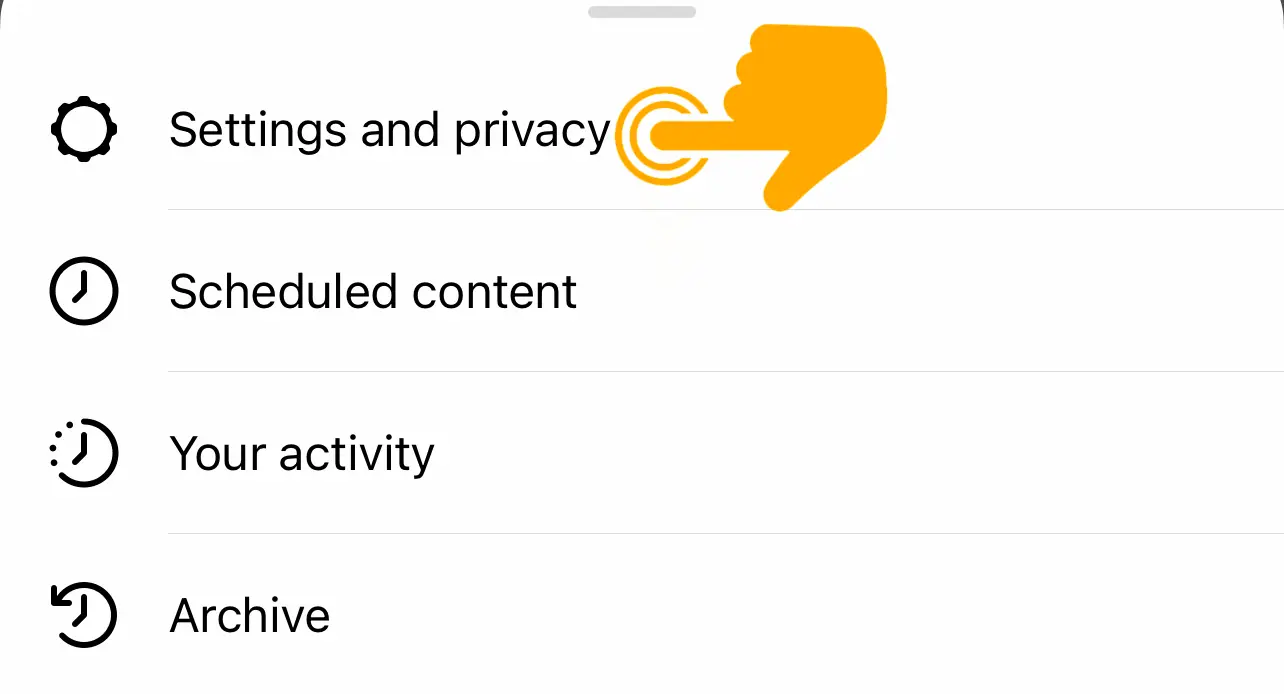 Navigate to the "Accounts Center" within the settings.
Scroll down and select "Your Information and Permissions".
In this section, you'll find and click on the "search history" options to manage your search.
Here you select any one of the last 3 days, 7 days, 14 days, or Select your desired option. Once you've made your selection, click on "Clear all Searches".
Clear Instagram cache using iPhone settings
Open the Settings app on your iPhone, and Tap on "General".
Click on "iPhone Storage".
You'll see a list of all your installed apps and the amount of storage they're using. Locate Instagram in this list. and Tap on "Instagram".
To clear the cache without deleting the app, tap on "Offload App". This will remove the app but keep its documents and data. You can reinstall the app from the App Store without losing any of your data.
If Offload App doesn't clear enough space or you're still experiencing issues, you can choose to delete the app entirely by tapping on "Delete App". This will remove the app and all of its data.
Finally, reinstall Instagram from the App Store and use it without any issues.
Note: Remember that deleting the app will also delete all locally stored data, so ensure you remember your login credentials before doing so.
Clear Instagram Cache using Clear Instagram Searches
If you prefer to use the Instagram app to manage your data rather than your phone's settings, you can follow these steps to clear your search history:
Open the Instagram app on your phone, and tap the profile icon located at the bottom right of the screen.
On your profile page, tap the hamburger (three horizontal lines) button in the top right corner of the screen. That will open a menu with more options.
Tap on "Your Activity". This will take you to a screen that shows all your activity on Instagram.
Within your Activity, tap on "Recent Searches". This option will be next to the magnifying glass icon.
In the Recent Searches screen, tap on "Clear All" located in the upper right corner. You will find all your recent searches listed here.
Here you will be prompted to confirm your action. If you're sure you want to clear your search history, tap "Clear All" again. If you change your mind, tap "Not Now".
Conclusion
Clearing the Instagram cache on your iPhone is a simple and straightforward process that has a huge impact on your device storage and app performance. By doing this simple task from time to time, you can ensure that your Instagram app remains fast and responsive while saving valuable space on your iPhone.
FAQ
Will clearing my Instagram cache delete all my data?
No, clearing the cache will not delete any of your photos, videos, or personal information. It only removes temporary files.
Can clearing the cache help if my Instagram app is crashing?
Yes, if the app is crashing or freezing, clearing the cache can often help stabilize the app.