Are you thinking of keeping your online status private while browsing Instagram? Then you have come to the right place. By following our comprehensive blog post you will be able to turn off your active status on Instagram. which will allow you to control who sees your activity on this popular social media platform. These settings can be very useful for your digital privacy.
Turning off active status can often be useful for everyone, from users who want a break from constant messages to professionals who want to manage an online presence.
What is Active Status on Instagram?
Active status on Instagram allows you to see when your friends or followers are online or when they were last active on Instagram. It is usually indicated by a green dot next to the user's profile photo in direct messages (DMs) and in the friend list in Instagram Direct. This feature is on by default but can be turned off from the settings.
Active mode can be especially helpful for real-time communication. However, it can also be useful for some users for its privacy, as it reveals their activity on the platform.
Where can other Instagram users see your active status?
When using Instagram, your active status can be seen by other users in certain areas. Where to find that information:
Direct Messages: If "Show Activity Status" is on, followers and people you've messaged can see your active status. A green dot indicates you're active.
Following List: If you follow someone and see their status, it means your active status is on. If it is off then no status is shown.
Reasons to Disable Instagram's Active Status
Maintaining Privacy: The main reason to turn off your Instagram active status is to preserve your privacy. Instagram's default settings make your online activity visible to your followers and senders. Disabling your active status hides your online activity and provides an extra layer of security.
Ensuring Uninterrupted Exploration: With your active status turned off, you're free to use Instagram without feeling obligated to respond to direct messages immediately. Enjoy your own content, without the pressure of watching 'online'.
Notes
Disabling your active status on Instagram also hides others' activity status from you. It's a trade-off between privacy and awareness of others' activity.
Turn Off Active Status on Instagram App [iOS & Android]
Turning off your active status on Instagram allows you to have a more relaxed and private browsing experience. Follow the steps below to make this change.
Open the Instagram app from your device's Home Screen or App Library. Tap on your profile icon located in the bottom right corner.
Tap on the "hamburger menu" (three horizontal lines) icon in the top right corner.
Select "Settings and privacy" from the bottom menu.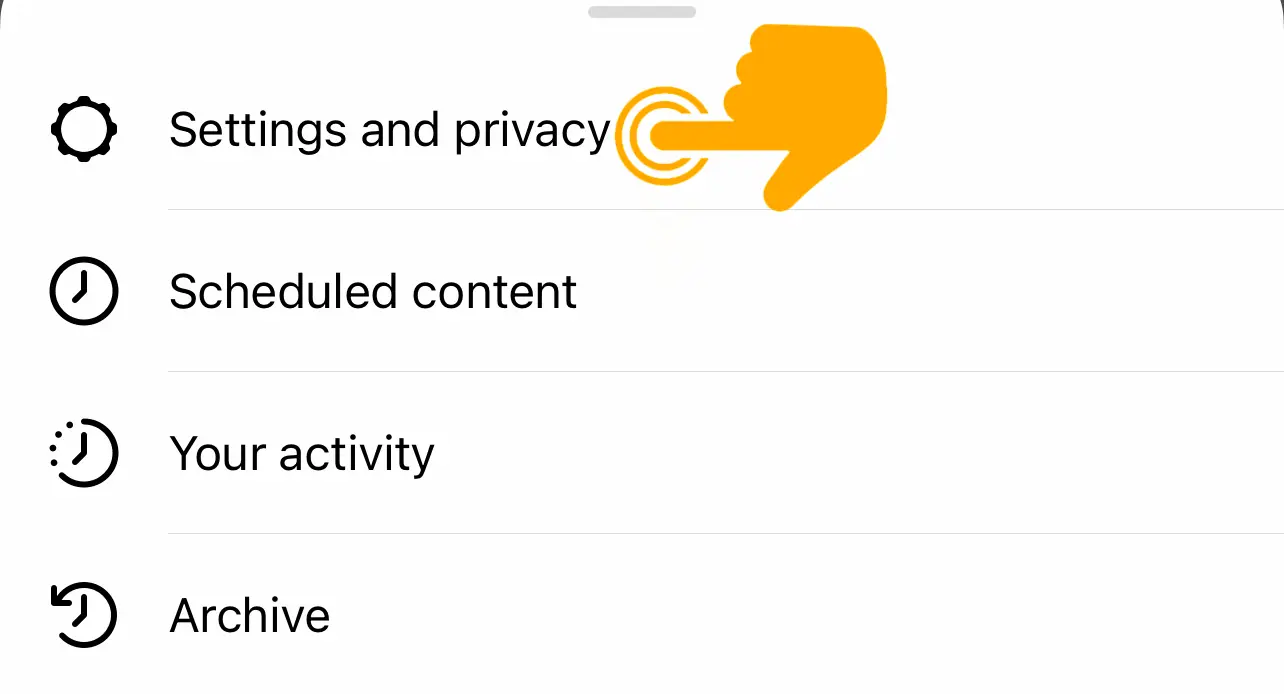 Scroll down to How to Others can interact with You Section and select the "Messages and story replies" option.
Look for the "Show activity status" option and tap on it.
Switch off the "Show Activity Status" toggle to disable your active status.
To Enable the Activity Status on Instagram: Go to Instagram Profile > Tap on the Hamburger menu > Settings and privacy > Messages and story replies > Show activity status > Turn on the Show activity status Toggle.
How to Know If Someone Turned Off their Status
To see if someone has turned off their activity status on Instagram:
Check their recent posts and stories.
Send a direct message and see if it's read.
Check their other social media accounts for activity.
If they are active on other platforms, they may hide their Instagram status. To confirm, check for a green dot next to their photo in your inbox.
Wrapping Up
In conclusion, managing your Instagram active status can provide you with a more private and relaxed browsing experience. Although turning off your active status means you can't even see the activity of others, it can be essential for the peace of mind it provides. Follow the steps outlined in the blog post here, and enjoy the freedom to explore Instagram at your own pace, uncluttered and invisible.