Hey, iOS 17 users! I know you need help to delete Contact Photo and Poster on your iPhone. In this article, I'll walk you through how to do that. This new feature in iOS 17 is a big hit right now among iPhone users. A lot of people love this feature, myself included.
Understanding Contact Photo and Poster
Contact Photo and Poster are well known for personalizing your iPhone's calling screen in iOS 17. They're super handy when you use NameDrop for contact sharing with someone. This poster is also shared with other iPhone users when they call you, so it's a great way to represent yourself. Think of it as a digital business card.
Why You Might Want to Delete Contact Photo and Poster
There could be many reasons to remove contact photos and posters from your iPhone. This feature allows endless contact posters for a single contact. If you've already made hundreds and everything is cluttered, you might want to delete some. Or if this feature isn't working for you, if you're having issues, or if you dislike certain photos and memojis on your screen, you can delete them.
What Happens if You Remove Contact Photo and Poster
No big deal – only a standard small calling dialer will display instead of the full-screen image of the contact.
How to Delete Contact Photo and Poster
Removing or deleting contact photo and poster from your iPhone in iOS 17 is a breeze. Just follow these steps to delete them permanently: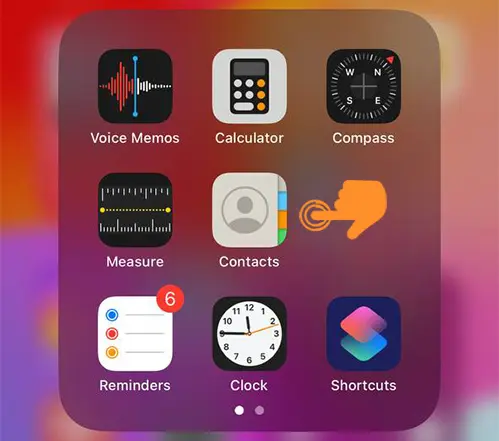 Tap on any contact from whom you want to delete the poster. You can even choose your Contact Card to delete your own poster as well.
Tap on Contact Photo & Poster.
Next, tap on the Edit button, found at the bottom of your poster.
Now, you can browse through all the available contact posters (swipe left and right to see all). Swipe up on any poster you want to delete from your device.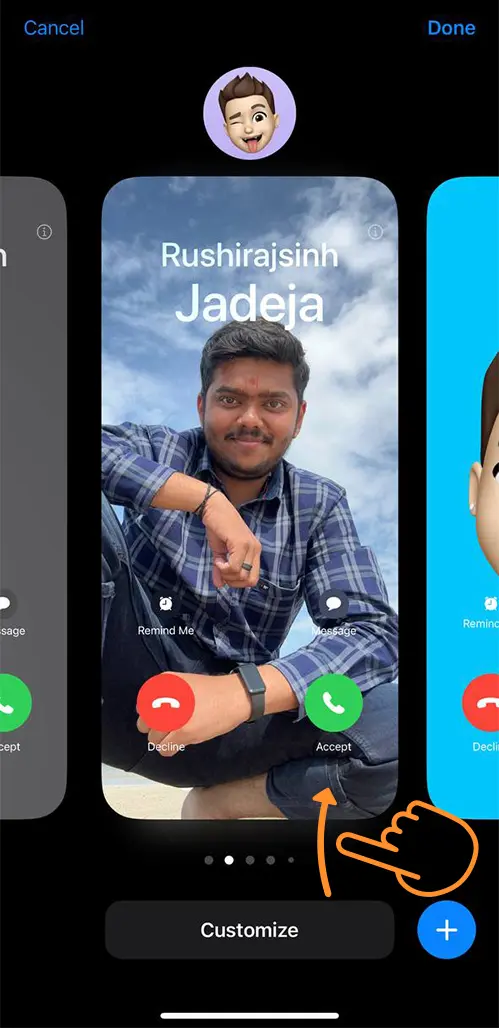 A trash bin icon will appear below the image; tap on it to remove it from your iPhone in iOS 17.
Tap Delete to confirm your decision.
Repeat the process for any other contact poster as needed.
Can You Recover Deleted Contact Poster in iOS 17?
No, as of now, there's no way to recover deleted contact photo and poster on your iPhone in iOS 17. However, you can recreate the same poster with the new iOS 17 features in the Contacts app. So before deleting any poster, maybe take a screenshot to remember what changes you made.
Deleting…
And that's it! By following the steps above, you can remove any contact photo and poster from your iPhone. You can use the same process to delete your own and other people's contact poster. Feel free to add multiple images for the same contact and use different styles and customizations.