How to See Who Views Your Instagram Profile [iPhone & Android]
In the world of social media, it's important to look at someone's Instagram profile and engage with them through follows, likes, or comments. Additionally, for security and peace of mind, it may be important for you to know who views your Instagram profile. But it's not straight and easy because of Instagram's strict privacy policies and user interface design. However, there are a few clever solutions to these challenges. This comprehensive guide will provide you with practical ways to take advantage of Instagram's features and other tools to find out who is viewing your Instagram profile.
Instagram prides itself on ensuring user privacy. Unlike some other social media platforms, it does not provide a direct facility to see who has visited your profile. However, there are alternative methods available that provide a glimpse into your profile's visitor trends and engagement.
Read More – Unmute Instagram Stories
Benefits of knowing who views your Instagram profile
Knowing who views your Instagram profile is key to tailoring your content and interactions and enhances your understanding of your audience's preferences. Its main benefits are as follows:
Better audience understanding: Knowing who is viewing your profile can help you better understand your audience. You can learn about their interests, preferences, and demographics, which helps you create content they'll love.
Improved engagement: When you know who views your profile, you can tailor your content to their interests, which can increase action rates, including likes, comments, and shares.
Increased Security: By monitoring who views your profile, you can identify any suspicious activity or potential stalkers, increasing the safety and security of your account.
Effective Marketing: If you're using Instagram for business, knowing who views your profile can help you use and target your marketing efforts more effectively. You can identify potential customers and focus your marketing strategies to appeal to them.
Personal Interaction: If you know who frequently visits your profile and can connect with them. So you can interact with them more personally, and build stronger relationships.
Content Strategy: Through it, you can know about your content strategy and create a timetable accordingly. If a certain type of content gets more views, you can choose to make more of that content.
Using Instagram Stories/Highlights to See Who Views Your Instagram Profile
Instagram Stories is a feature that allows users to post photos and videos, that disappear after 24 hours. While Instagram doesn't directly show profile visitors, it does reveal viewers of your Stories and Highlights. To see this,
Start by posting a story on your Instagram account, then go to your profile and Click on your Profile Picture.
Once the story is live, you can tap on it to view it.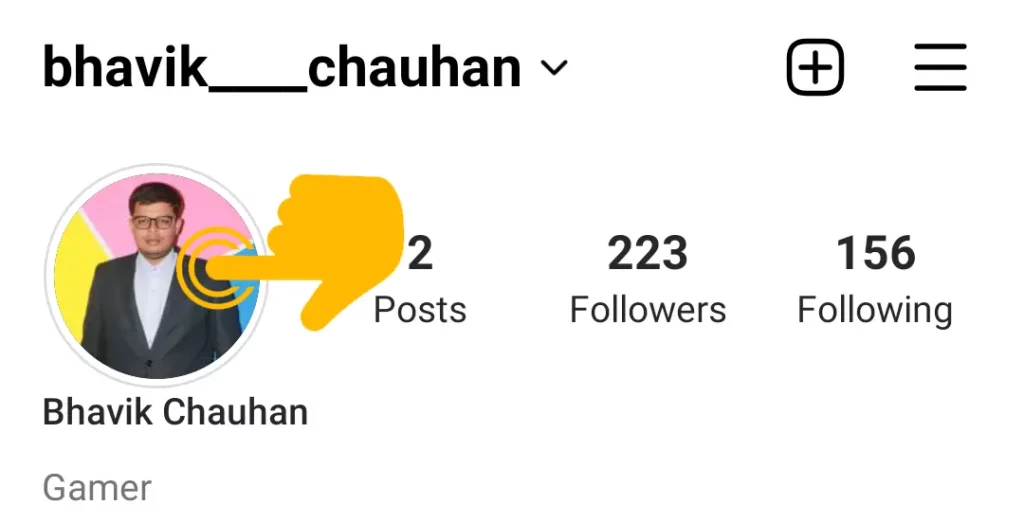 At the bottom left of the screen, you'll see an "Activity" and the number of people who've viewed your story.
Tap on the "eye" icon to see a list of people who have viewed your story.
This feature also allows you to hide your Stories from specific users. Remember, Stories vanish after 24 hours, but Highlights retain viewer lists until you remove them, offering insight into profile visits.
Remember, these are not necessarily people who viewed your profile but those who've seen your story.
Using Instagram Business Accounts to See Who Views Your Instagram Profile
For a more comprehensive understanding of who views your profile, you may want to consider switching to an Instagram business account. It provides an in-depth analysis of your followers and profile visits among other things.
Using an Instagram business account provides you with valuable insights about your profile visitors. Here's how you can set it up and what to expect:
Access to insights: With a business account, you get access to useful information about your profile visitors such as their location, age range, gender, and active time. However, it does not reveal the names of individual profile visitors.
Contact Information: Instagram will prompt you to select the contact information you want to pull from your Facebook Page, as Instagram business accounts require at least one contact detail.
Data Collection: Instagram Insights does not pull historical data; It starts collecting data only after you set up a business account.
Follow these steps to set up and view your business account insights:
Go to your profile and tap on the three horizontal lines (Menu) at the top-right corner.
Now, Go to Settings > Account > Switch to Professional Account.
Follow the prompts to set up your Business Account.
After switching, you can access insights from the menu on your profile.
To See Who Views Your Instagram Profile, Go to your profile. Tap the hamburger menu (three lines) at the top right.
Now, you can see your all overview data or Professional dashboards (Accounts reached, Accounts engaged, Total followers, Content You Shared, and Active Promotions).
Using Third-Party Apps to See Who Viewed Your Instagram Profile
Many third-party applications claim to provide information about who views your Instagram profile. Here, I will cover three such apps: Follower Insight for Instagram, IG Analyzer, and Reports+ for Instagram.
1. Followers Insights tracker
Followers Insights tracker aims to give you a better understanding of your follower base. It provides data and statistics about your followers and their activities related to your Instagram profile. While this app doesn't exactly show you who has viewed your Instagram profile, it does provide insights about your followers, un-followers, people who have blocked you, and the popularity of your posts.
This information helps you tailor your content to meet your follower's interests. So that can eventually attract more views to your profile.
Pros:
Shows who blocked you
Gives information about your followers and unfollowers
Cons:
May not be 100% accurate
Some features are only available in the premium version
This app offers insights such as follower growth, followers lost, who blocked you, and your most and least popular posts.
2. Followers Analyzer for IG Ins
Followers Analyzer for IG Ins goes beyond simple follower statistics, researching, and digging deeper into your follower base. This third-party app analyzes your Instagram account to see who doesn't follow you back, identify your fans and reveal mutual followers. It also provides data on follower activity, which shows who has interacted with your posts the most.
While not being able to clearly show who viewed your profile, it provides valuable insights that can guide your Instagram strategy.
Pros:
Shows who doesn't follow you back
Lists your fans and mutual followers
Cons:
The accuracy of the results is not guaranteed
Full functionality requires a subscription
This app provides information about your followers' activities, people who don't follow you back, and you're most liked posts.
3. Reports+
Reports+ for Instagram is a comprehensive tool that provides in-depth insights into your Instagram account. It aims to provide a complete understanding of your Instagram presence, providing daily reports on follower gains and losses and insights into user engagement. This app gives you an insight into how your posts are performing, allowing you to fine-tune your content and increase your profile views.
Reports+ for Instagram doesn't show exactly who views your profile, but it does provide a lot of information that can contribute to a more successful Instagram.
Pros:
Offers daily reports on follower gain and loss
Provides insights into user engagement
Cons:
Some users report the app is sometimes slow to update data
Most features require a premium subscription
Reports+ gives you detailed reports of your followers' activities, your most popular posts, and data on your followers' engagement with your content.
How to Make Your Instagram Account Private
Making your Instagram account private lets you control who can see your profile and posts.
Go to your profile by tapping the person icon at the bottom right of your screen. Tap the hamburger menu (three lines) at the top right.
Then tap "Settings and Privacy".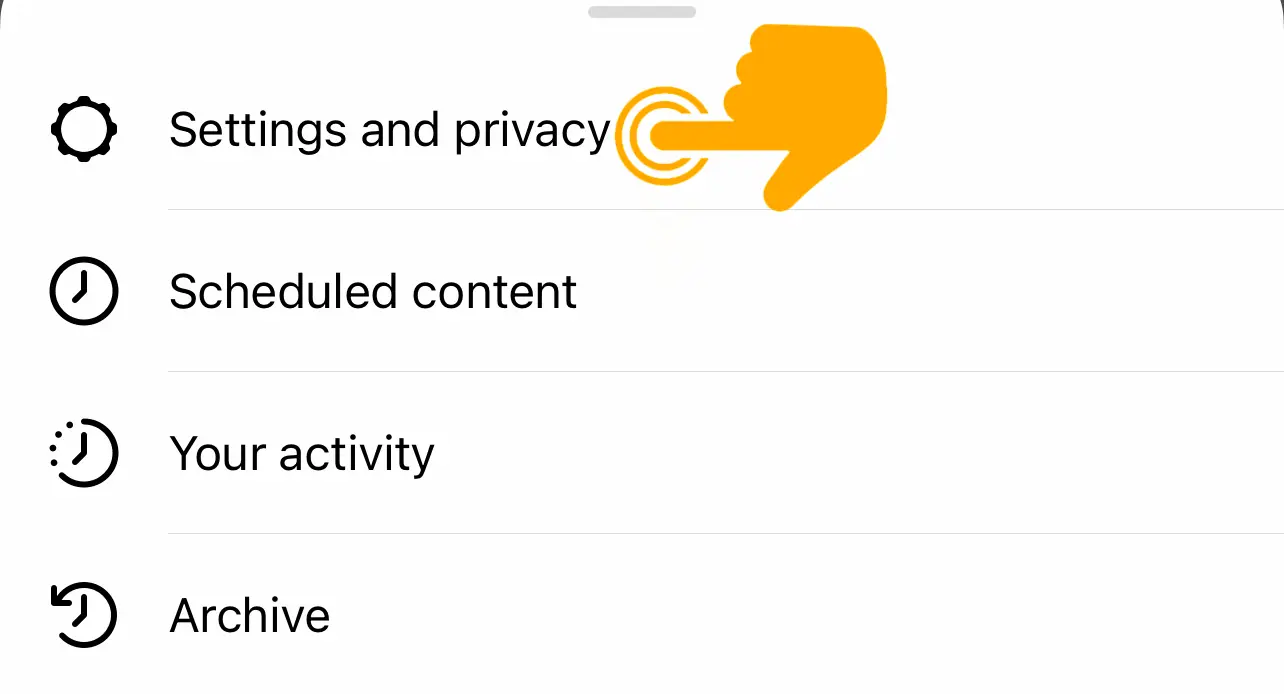 Go to Who can see your content section and Click on Account privacy.
Toggle "Private Account" to ON.
Conclusion
While Instagram prioritizes user privacy and doesn't offer a direct way to see who views your Instagram profile, you can still get an idea of who engages with your content using Instagram stories, Instagram business accounts, and third-party apps. However, the accuracy of these methods varies, and their results should be taken with caution. In the end, the most effective way to control who sees your content on Instagram can make your account private.
FAQ
Can I see who views my Instagram profile directly?
No, Instagram doesn't provide this feature due to privacy considerations.
Is making my Instagram account private the best way to control who views my profile?
Yes, making your account private means only people you approve can see your posts and stories.
Can I see who viewed my Instagram story after 24 hours?
No, the view list disappears after 24 hours along with the story. However, if you save your story to Highlights, you can see the view list until you remove it from Highlights.