Download Xiaomi HyperOS Super Wallpaper APK for MIUI
Xiaomi recently announced its new operating system called HyperOS for future software updates. With this update, many new applications, including the HyperOS Super Wallpaper, have received beta versions.
If you want to improve the appearance of your phone's lock screen with dynamic wallpapers, Xiaomi Super Wallpaper can help! If you can't find it on your MIUI 13 or MIUI 14 Xiaomi phone, don't worry. I have a complete guide for downloading and installing the Super Wallpaper APK for MIUI 13 and MIUI 14. Just follow these steps to give your phone a fresh new look with Xiaomi's HyperOS Super Wallpaper!
What Is Super Wallpaper?
Xiaomi Super Wallpaper is a collection of live wallpapers featuring stunning, high-def real-world spots like Earth, Mars, Saturn, and majestic mountains. These aren't your grandma's static wallpapers; Super Wallpapers are all about motion and interaction. They react to your swipes and taps with visual shifts and movements, making your user experience more captivating and fun.
| | |
| --- | --- |
| Name | MIUI Super Wallpapers |
| Latest Version | V1.8.8-ma1-03301958 |
| Developer | Xiaomi Inc. |
| Size | 3.9 MB |
| Wallpaper | Snow Mountain, Marsh, Earth, Geometry, and Saturn |
Compatibility and Requirements
Before diving in, ensure your device is up for the task:
| Requirement | Minimum Specification |
| --- | --- |
| MIUI Version | MIUI 12 to MIUI 14 |
| Free Storage Space | At least 1 GB |
| RAM | 4 GB or higher |
How to Get Super Wallpaper?
If you have a Xiaomi phone, you can get Super Wallpaper by doing these steps:
Go to your device's Settings, and Choose the Wallpaper option.
Hit the Profile icon at the lower right of the screen.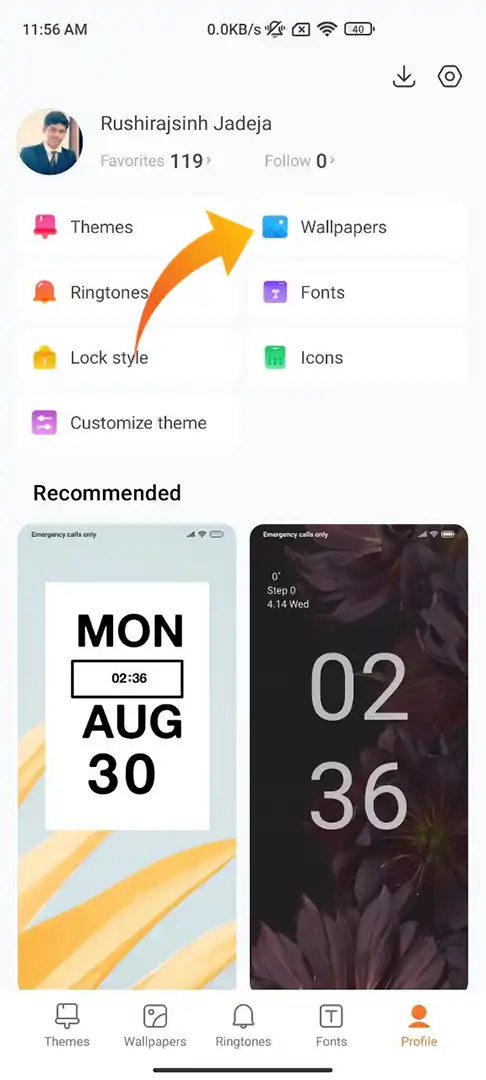 Browse and select your favorite from the lineup.
Hit Apply to set your new wallpaper on your home screen and lock screen.
Types of Super Live Wallpapers
Xiaomi rolled out five Super Live Wallpaper styles:
Snowy Peaks: Features sunlit mountain slopes of Mount Siguniang.
Geometry: Showcases interesting shapes, light, and colors.
Faraway Rings: Presents the incredible spectacle of the rings of Saturn in the solar system.
Home: Highlights the Earth as the cradle of human civilization.
The Red Planet: Displays the awe-inspiring vast deserts of Mars.
This Wallpaper is unique because it utilizes actual data from NASA's public databases to create a realistic and immersive experience.
How to Install Super Wallpaper APK
Install the apk file on your device.
Launch the Mi Theme Store and tap the Profile icon.
Hit the Wallpaper option at the top of the screen.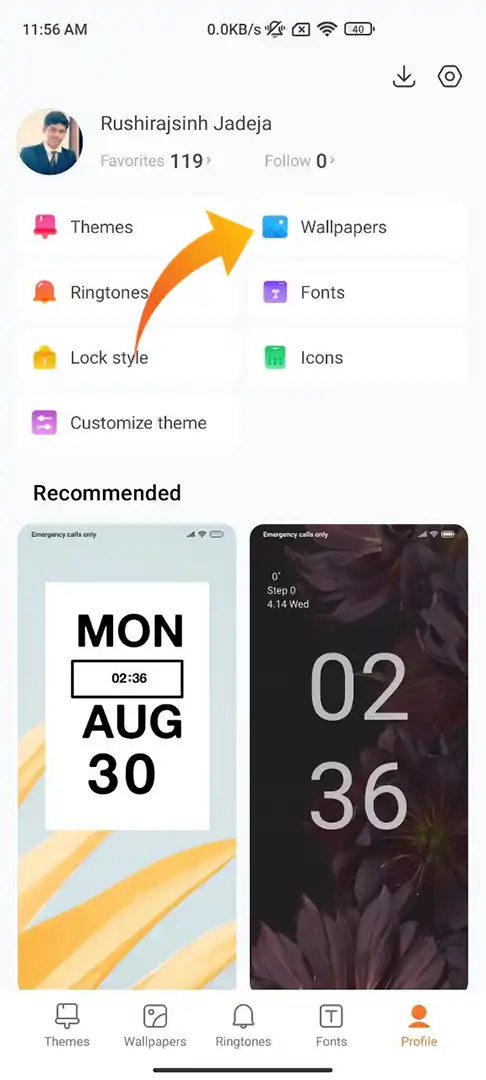 Navigate to the Super Wallpaper section.
Grab the wallpaper you dig the most.
Enjoy your new live wallpaper!
Super Wallpaper Download
HyperOS Super Wallpaper Download
Ready to make your phone's screens cooler? Give Xiaomi Super Wallpaper a shot. With these live wallpapers, your phone is never boring. They might not be on every Xiaomi model, but downloading the APK file is easy.
FAQ
Does Mi Super Wallpaper consume more battery?
Yes, Mi Super Wallpaper can be a battery hog. Those high-res, active wallpapers can drain your battery faster, so it's something to keep in mind.