With the iOS 17 update, one of the most anticipated features is here: the ability to autofill email verification codes on your iPhone. This is a significant upgrade from earlier versions, where only OTPs from text messages could be auto-filled. With the new AutoFill for Email Verification Codes, iOS 17 streamlines the whole process. No more sifting through your Mail app, refreshing constantly, memorizing the code, and manually copying it. Apple now takes care of it effortlessly, making your experience smoother.
What is AutoFill for Email Verification Codes?
AutoFill for Email Verification Codes is a neat feature that automatically inputs verification codes you get via email into the right spot on a website or app. This tool is rolled out in iOS 17 and will be available for all iPhones and iPads.
How Does AutoFill Email Verification Codes Work?
Whenever you get an OTP or verification code in your email, your iPhone smartly identifies that code and suggests inputting it for you. This eliminates the need to jump between apps, jot down or copy the code, and paste it where it's needed.
Setting Up AutoFill Email Verification Codes on iPhone in iOS 17
In the previous iOS 16, iPhones could auto-fill one-time password (OTP) codes from your SMS. Now, with iOS 17, this nifty feature is extended to Apple Mail! Here's how you can activate AutoFill for Email Verification:
Launch the Settings app on your iPhone.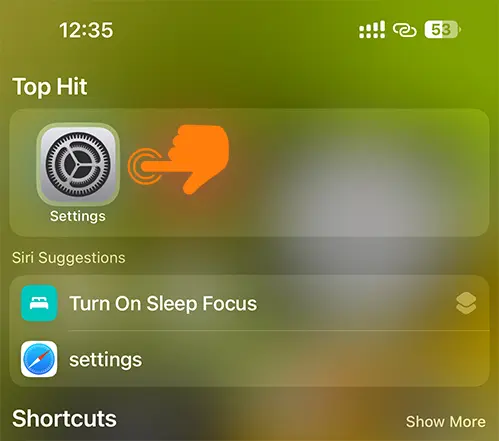 Scroll and tap on "Passwords." Verify with your passcode.
Click on the "Password" option.
Toggle on both "AutoFill Passwords" and "PassKeys."
Once you've got this set up, your iPhone will seamlessly autofill email verification codes. It's similar to the iOS 16's SMS OTP AutoFill.
What's Next for AutoFill?
Now, every time you receive a verification code in your Apple Mail, the browser or app will instantly pop it into the right field. I trust this guide makes your tech journey a bit easier. Don't forget to activate this uber-cool feature on your iPhone.
I'd love to hear your thoughts and experiences about the iOS 17 auto-fill capability. Drop a line in the comments below!