Are you tired of looking at the blurry home screen wallpaper on your iPhone? Blurry wallpapers are always frustrating and can make your phone look unappealing. Fortunately, you can follow the simple steps below to unblur home screen wallpaper on your iPhone.
Apple provides a lot of customization options to their customers in iOS 16. You can customize your home screen, add new third-party widgets to the lock screen and enjoy Dynamic Island features. Additionally, you can also blur the home screen wallpaper to make it stand out, but this feature can be disabled if you wish. To do so, follow the steps below
iOS 16 introduced a new blur effect on the home screen, which increases readability and makes apps stand out. This is a great option for those who prefer clean and subtle backgrounds. The blur effect is also automatically applied to the home screen when creating a new lock screen. Which you can also turn off.
How to UnBlur Home Screen Wallpaper on iPhone
Follow the steps below to turn off background blur on your iPhone's wallpaper:
Note: This feature only works with iOS 16 and later versions. Also, it is only compatible with iPhone 8 or later devices.
Step 1. Access the Settings menu on your iPhone and select the Wallpaper option.
Step 2. If you want to customize your home screen wallpaper, click on customize button below it.
Step 3. Click on the "Blur" option at the bottom right of the screen.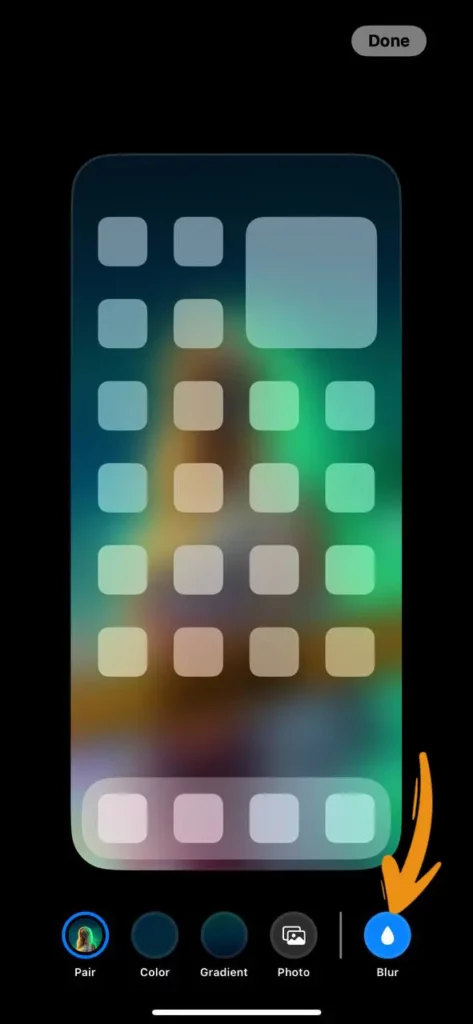 Step 4. Finally, tap the Done button to save your changes.
Last Verdict
UnBlur home screen wallpaper on iPhone is one of the easiest ways to improve the look of your phone and make it more personal. By following the steps mentioned above, you can Unblur your iPhone home screen wallpaper and enjoy high-quality images.