How to Set Multiple Pictures as Wallpaper on iPhone with iOS 17
Want to personalize your iPhone background by using multiple Pictures as wallpaper? iOS 17 brings a cool new feature called Photo Shuffle that makes it super easy and entertaining. Check out our how-to guide to set up a dynamic wallpaper on your iPhone lock screen and home screen.
The Photo Shuffle feature is a breeze to use, letting you see a new wallpaper each time you unlock your iPhone. Check out our guide to set multiple pictures as wallpaper on iPhones both the lock screen and home screen.
Related: How to Give Multiple Commands to Siri on iPhone
How to Set Multiple Pictures as Wallpaper on iPhone
Here's a step-by-step guide to jazz up your iPhone wallpaper on iOS 17:
Open Wallpaper Settings
Go to Settings > Wallpaper, then tap on "Add New Wallpaper."
Select Photo Shuffle
In the options that pop up, tap on the "Photo Shuffle" feature.
Manually Choose Photos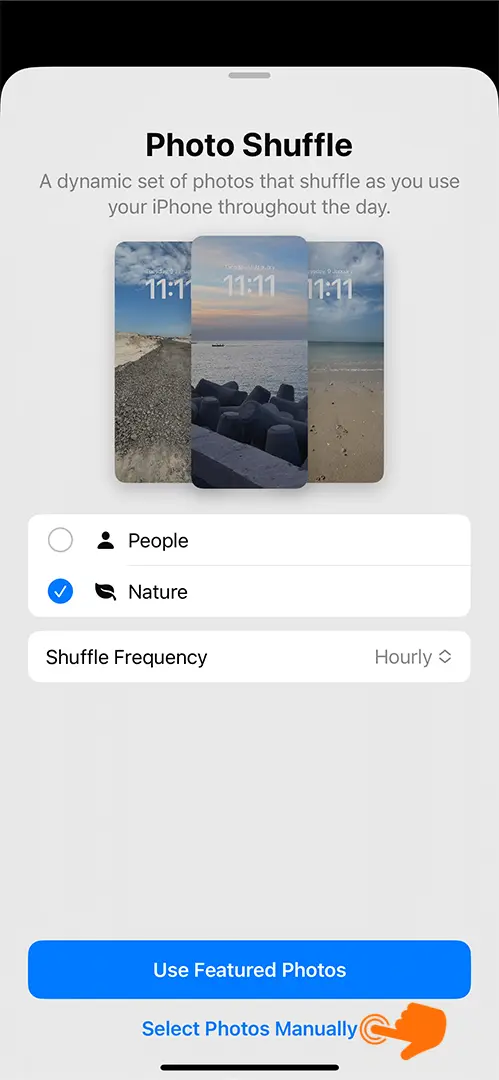 Hit "Select Photos Manually" to start picking your favorite snaps.
Select Your Pics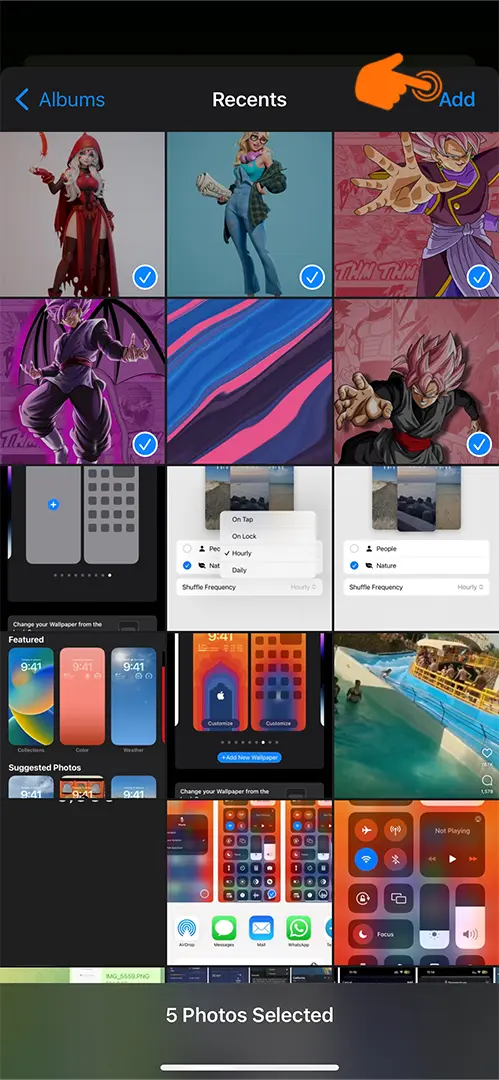 Go to the "All Photos" tab and choose the pictures you want to use for your dynamic wallpaper. You can also use the search bar or head to 'Albums' to find pics. Once you've chosen up to 50 pictures, hit the "Add" button at the top-right corner of the screen.
Confirm Your Selection
On the Lock Screen preview, use the grid icon in the bottom-left corner to add or delete pictures.
Tweak Shuffle Settings
Want to change how often the wallpaper switches? Just tap the bottom-right corner to pick from options like Daily, Hourly, On Lock, or On Tap.
Preview and Crop
Give your pics a quick preview by tapping the screen. You can also pinch to crop each photo for that perfect fit. Happy with what you see? Tap the "Add" button on the top-right corner.
Apply Changes
Finally, tap "Set as Wallpaper Pair" to set your new dynamic wallpaper for both the lock screen and the home screen.
With iOS 17, you've got a bunch of cool ways to trick out your iPhone's background. You can not only use multiple photos but also depth effects and AI-generated wallpapers. This guide helps you step up multiple pictures as wallpaper, giving your iPhone a unique flair.
FAQs
How many wallpapers can you make iOS 17?
Using the Photo Shuffle feature in iOS 17, you can have a rotating wallpaper set with up to 50 pictures, allowing for a whopping 200 different lock screens in total.