The Books app on iPhone and iPad is a great way to read eBooks, PDFs, and other documents. However, sometimes you may have encountered situations where you need to move files from the Books app to the Files app. Whether it's for offline reading or sharing with others, it's essential to know how to manage your documents effectively.
Let's say you're a college student. You've been downloading lecture notes, research papers, and a bunch of e-books on your iPad. Now, your Books app looks like your locker at the end of the semester – a hot mess! Let's dive into the process and, I'll guide you through the simple steps to move eBooks, PDFs, and other documents from the Books app to the Files app.
Also read: How to Maximize iOS 16 Experience on iPhone
Step-By-Step Guide to Move Files From Apple Books to Files App
Here's a step-by-step guide on how to move files from the Books app to the Files app on your iPhone or iPad:
Launch the Books app on your device.
Locate the file you want to transfer, whether it's an eBook, PDF, or audiobook.
Tap and hold on to the file until a pop-up menu appears. Look for the "Share" option or the Share icon and tap on it.
In the sharing options, scroll through the icons until you find "Save to Files" and select it.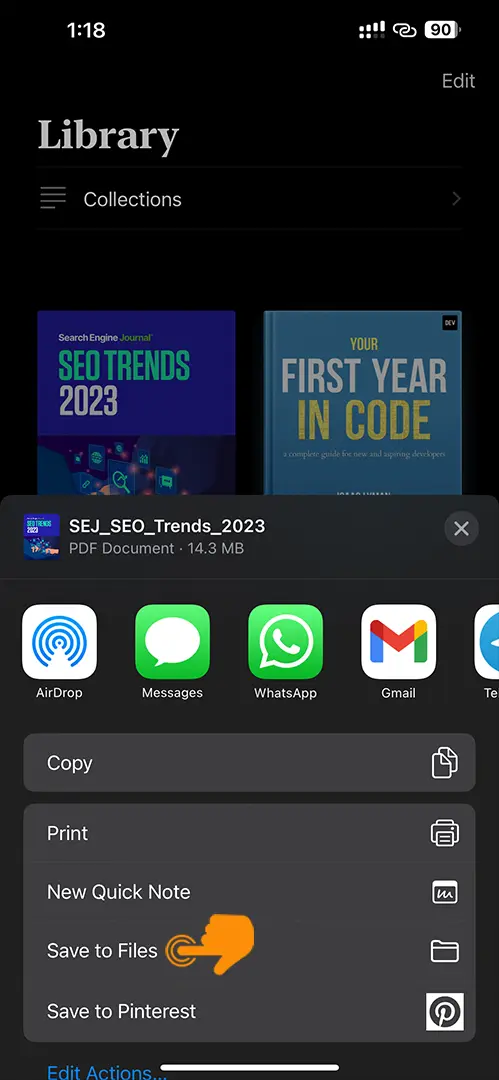 The Files app will open, displaying a file browser. Choose the desired location, such as iCloud Drive or a specific folder, where you want to save the file.
Tap the "Save" button, and the file will be transferred from the Books app to the Files app.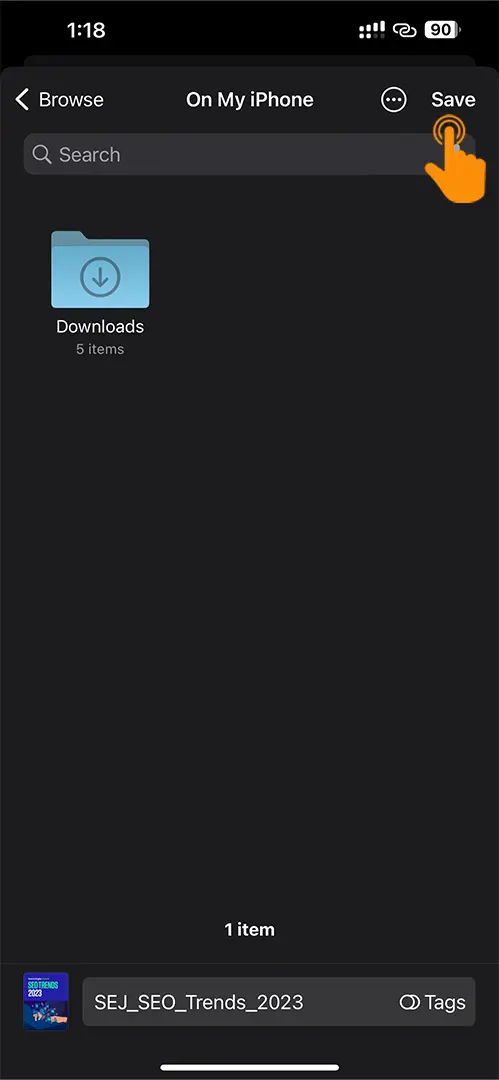 Additional Tips for Effective File Management
To further improve the management of your files within the Apple Files app, consider these additional tips:
Create folders: To keep your files organized, you can create folders within the Apple Files app. Simply tap and hold on an empty space, select "New Folder", and give it a name.
File Tags: The Files app allows you to tag files for better classification and easier searching. Press and hold on a file, select "Tags", and choose or create the tags that best suit your needs. This way, you can quickly locate files based on their tags.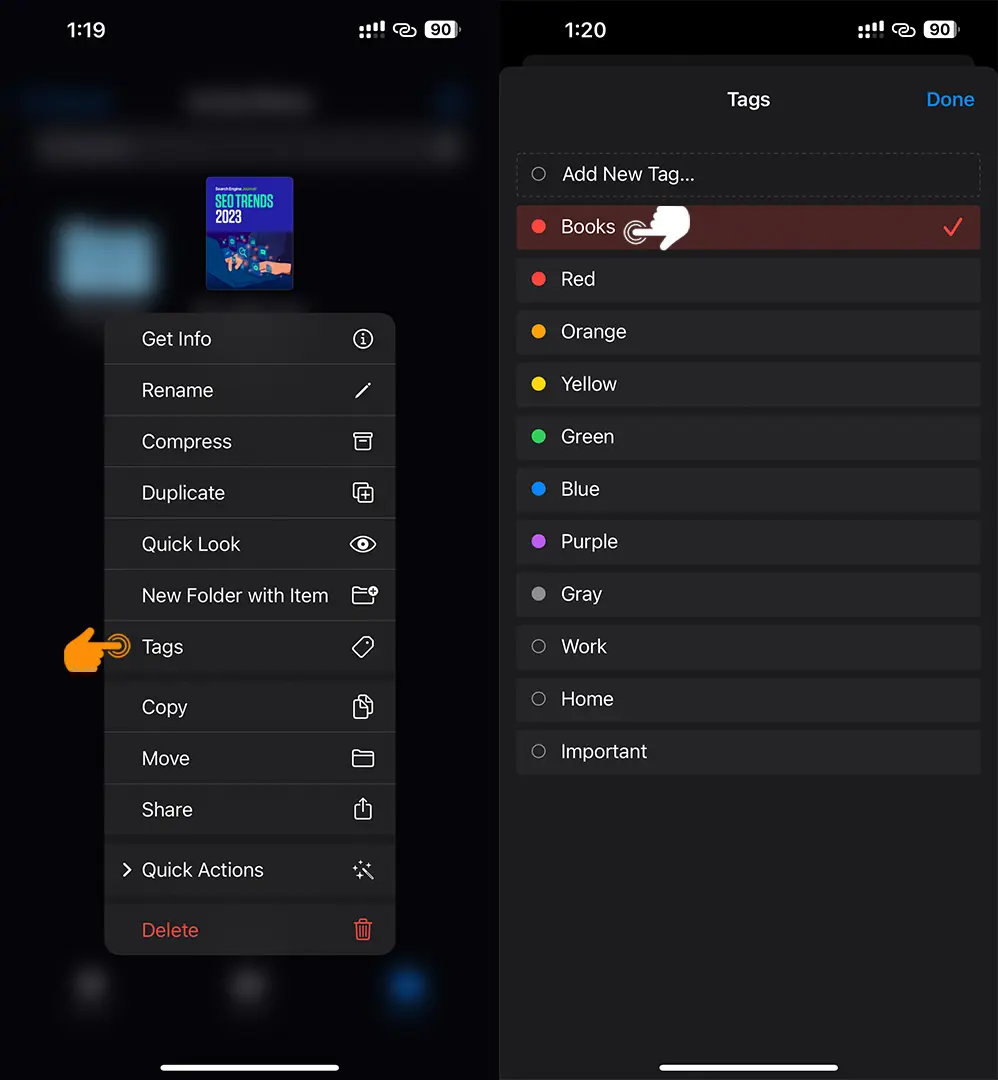 Sort options: To find files more efficiently, take advantage of the sorting options in the Files app. Hit the Sort button in the upper-right corner, and choose to sort files by name, date, size, or tags.
Regular Maintenance: Just like cleaning your room, it's a good idea to clean out your files every now and then. Delete or archive files you don't need anymore to keep your file apps neat and tidy.
Wrap Up
Moving files from the Apple Books app to the Files app on your iOS device is very easy. It helps clean up the Books app and makes it easy to find and organize your files. So, whether you are a student overwhelmed with research papers and ebooks, a professional dealing with tons of documents, or just someone who loves to read on your device, this simple trick will make your life a lot easier.
FAQs
Can I move multiple files at once from Books to Files app?
Yes, after the iOS 16 update, you can move all the files at a time from the Books app to the Files app.
Can I move files from Files to Books app?
Absolutely. Just tap and hold the file in the Files app, select "Share," then select "Apple Books."
What file formats can be transferred from Books to Files app?
You can transfer any file format supported by the Apple Books app, which includes PDFs, EPUBs, and more.