How to Use Game Center on Your iPhone in iOS 17
If you're an iPhone user who's into mobile gaming, you're seriously missing out if you haven't explored Apple's Game Center, especially with the new updates in iOS 17.
Using Game Center on your iPhone running iOS 17 lets you link up and face off with your friends, create a unique gamer circle, manage your Game Center profile like a pro, and make your mark on global leaderboards.
In this guide, I'll walk you through the A to Z of Game Center, specifically focusing on its newest features in iOS 17. You'll learn how to use it, how to add or remove friends, and how to make the most of your mobile gaming experience.
What's Game Center on iPhone All About?
Game Center is Apple's social gaming network, exclusively for iOS gadgets like iPhones and iPads. First rolled out in 2010 with iOS 4, it has evolved into a must-have gaming hub that seriously levels up your gaming experience.
To access Game Center on an iPhone running iOS 17, you don't need to look for a standalone app. It's embedded within the system itself. To find it, just open the Settings app on your iPhone and tap on Game Center. From there, you can manage your profile, achievements, friends, and more.
How to Set Up a Game Center Profile
Here's your quick how-to guide for setting up a Game Center profile:
Navigate to Settings and look for the Game Center option.
Flip the Game Center switch to "ON."
Confirm sign-in using your Apple ID.
Create a profile by picking a cool username and avatar.
Tap "Edit Avatar" to jazz up your profile settings.
Make your profile stand out by customizing your avatar, display name, and adding a snappy bio.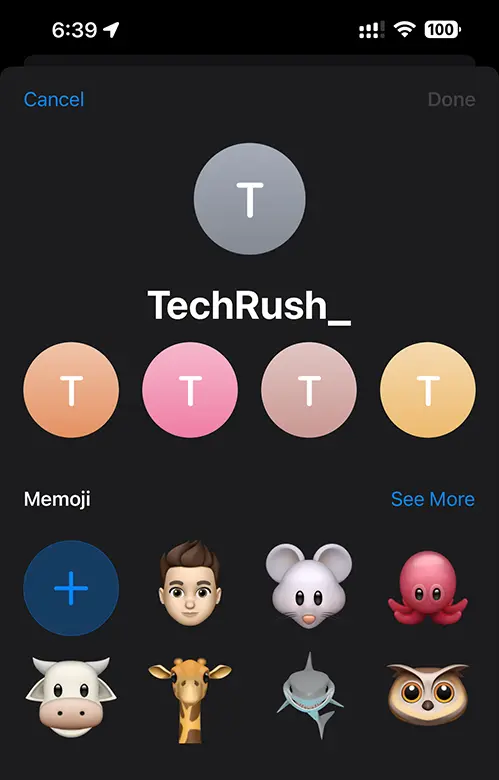 Adding Friends on Game Center
To add a new buddy on Game Center, follow these steps:
Fire up your iPhone's Settings.
Cruise down to the Game Center and tap.
Find "Invite Friends" at the bottom of the Profile Picture (Only available in iOS 17).
Input your friend's contact info or find them from your address book.
Tap "Send" to send over a friend request.
After sending a friend request, sit tight until they accept. Once they do, the game is on!
Remove Friends on Game Center
Wanna trim your friend list on Game Center? Here's your guide:
Open your iPhone Settings.
See your friend list by hitting "Friends."
Swipe left on any name to reveal the "Remove" button.
Tap "Remove Friend" to kick your friend from the Game Center.
Changing Your Game Center Username
To change the username in Game Center:
Head over to your Settings.
Find Game Center and tap.
Tap your current username.
Punch in your shiny new username.
Hit "Return" on your iPhone keyboard to make it official.
Note: You can only swap your Game Center name every two weeks.
Change Your Game Center Profile Picture
To change your Game Center profile picture:
Customize your Game Center Avatar. Edit until it's perfect, then tap "Done."
Set your avatar and press the "Next" button.
To set your profile picture perfectly, simply move and resize your photo to the desired dimension, then tap "Choose" to continue.
With iOS 17, you can change the background color of your avatar. After choosing your favorite color palette tap on the "Done" button to proceed to the next steps.
Finally, hit the "Done" button to change your Game Center profile picture
Note: You can only change your profile pic once a month.
How to Turn Off Game Center
Don't want Game Center anymore? Here's your exit strategy:
Slide down to Game Center.
Spot the "Sign Out" button below and tap.
Confirm you wanna sign out.
Syncing Game Center with iCloud
Keep everything in sync using iCloud:
Scroll and find Game Center.
Sign out of your current Apple ID.
Sign in using an iCloud-enabled Apple ID.
Open an iCloud-compatible game and you're good to go!
Bottom Line
Game Center on your iPhone isn't just some extra feature – it's a game-changer for any gamer, no matter your skill level. With rad features like syncing up with friends and chasing global high scores, Game Center is the real MVP. So why wait? Dive into Game Center and level up your mobile gaming today!