How to Delete Stickers on iOS 17 [4 Ways]
Apple's iOS 17 lets you turn any photo into a sticker, making your chats and apps more interactive when messaging your friends.
If you've been using this feature for a while, you may have created a ton of stickers. If things are getting messy and you're having trouble finding the right one, don't worry. Here's a guide on how to delete stickers from your iOS 17 device.
Also: How to Access and Manage Sticker Apps in iMessage
How to Delete Stickers on iOS 17
Here are a few easy methods to delete single stickers, bulk stickers, or even entire sticker packs on iOS 17:
1. Delete Stickers via iMessage:
Open the Messages app on your iPhone and select any conversation.
Tap the (+) icon next to the chat input box.
You'll see your custom stickers. To delete any of them, tap and hold the sticker you want to remove.
In the popup, hit the Delete button.
Also: How to Rearrange iMessage Apps
2. Delete Stickers Using the Keyboard:
Open any app on your iPhone where you can type, prompting the keyboard to appear.
Tap the emoji icon located at the bottom left corner of the Apple Keyboard.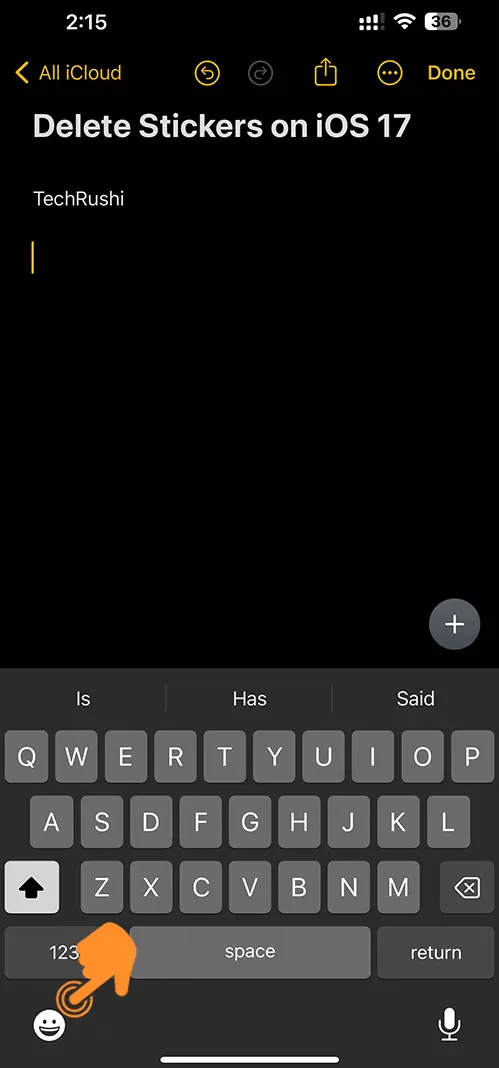 Navigate to the recent emoji tab and select the Stickers icon.
Tap and hold any sticker you want to delete.
Press Delete to remove the sticker from your device.
3. Delete Stickers in Bulk:
The methods described above are tailored for deleting individual stickers. But if you're looking to remove stickers in bulk, then follow these steps:
Access the Stickers keyboard from iMessage or another app using the methods above.
Tap and hold on to any sticker. Select the Rearrange option in the popup.
You'll see minus (-) icons next to each sticker. Tap the ones you want to remove.
4. Delete Entire Sticker Packs:
If you've downloaded various apps, chances are you've got multiple sticker packs on your iPhone. If you want to remove them, follow these steps:
Open the Messages app > Tap on + > Choose Stickers.
Scroll through the sticker line to the end and select Edit.
Tap the red (-) signs to delete entire sticker packs. Confirm your choice by pressing delete again.
There you have it! Now you can keep your iPhone running iOS 17 neat and tidy, free from sticker overload.