How to Lock Messages on your iPhone with iOS 17
This year, Apple is doubling down on privacy and security with the iOS 17 update. If you're on the hunt for the ultimate guide on how to lock or hide your messages on your iPhone, you're in the right place. iOS 17 brings a bunch of cool iMessage features to the table, like the ability to send photos without location data, send passwords securely via iMessage, and auto-delete verification codes from your Messages app.
Luckily, iPhones come with a built-in Lock Messages feature to safeguard your chats from unauthorized access. By following this easy-peasy guide, you'll be able to lock your messages in no time.
Quick Overview: To lock messages on your iPhone with iOS 17, go to Settings > Screen Time > Use Screen Time Passcode. Then, navigate to Always Allowed and remove Messages from the list. Set a time limit to restrict access to the Messages app. Use Touch ID, Face ID, or a passcode for extra security.
What Is Lock Messages on iPhone?
Lock Messages on iPhone is a robust security feature that allows you to safeguard your private chats. This feature lets you set a passcode for the Messages app, use Touch ID or Face ID, and even hide message previews on your lock screen. This is a clutch move if you're looking to keep your personal convos under wraps, especially if you often share your iPhone with others.
Benefits of Locking Messages
Keeps your private chats and conversations on lockdown.
Shields against unauthorized snooping.
Adds an extra layer of defense to prevent data leaks.
Helps keep your personal and work communications confidential.
Limitations of Locking Messages
Advanced hackers can still bypass this feature if they have physical access to your iPhone.
Lock Messages doesn't mute notifications on the lock screen, so you should disable those for full privacy.
If you forget your passcode and don't have a backup, you may permanently lose access to your messages.
How to Lock Messages on your iPhone
Locking your messages on an iPhone is a snap. Just follow these steps:
Open the Settings app on your iPhone and scroll down to Screen Time.
Tap Use Screen Time Passcode.
Under the Screen Time menu, click Always Allowed.
In the Allowed Apps section, hit the minus (-) icon next to Messages.
Tap Remove and confirm by hitting Remove again.
Under Most Used, tap on Messages.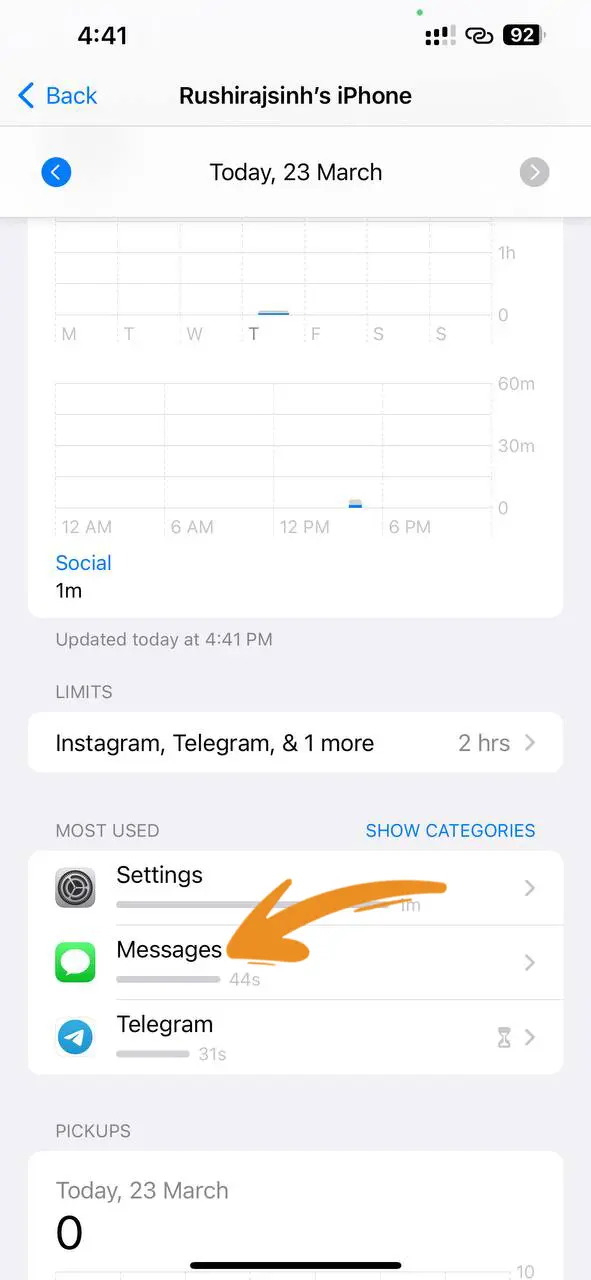 Hit Add Limit to set a time constraint on your Messages app.
Set your preferred duration and tap Add in the upper right corner.
Congrats! You've just locked your messages on your iPhone, making it hacker-resistant.
How to Extend the Time Limit for Locking Messages on iPhone
Once the time limit is up, a message will pop up under the app icon.
Open Messages, and you'll see the time limit screen.
Tap Ignore Limit if you wish to keep using the app.
You can pick any of the options presented to re-enter the app.
How to Remove the Time Limit for the Messages App
Navigate to Settings > Screen Time > See All Activity > Messages. Under the Limits Section, tap Messages.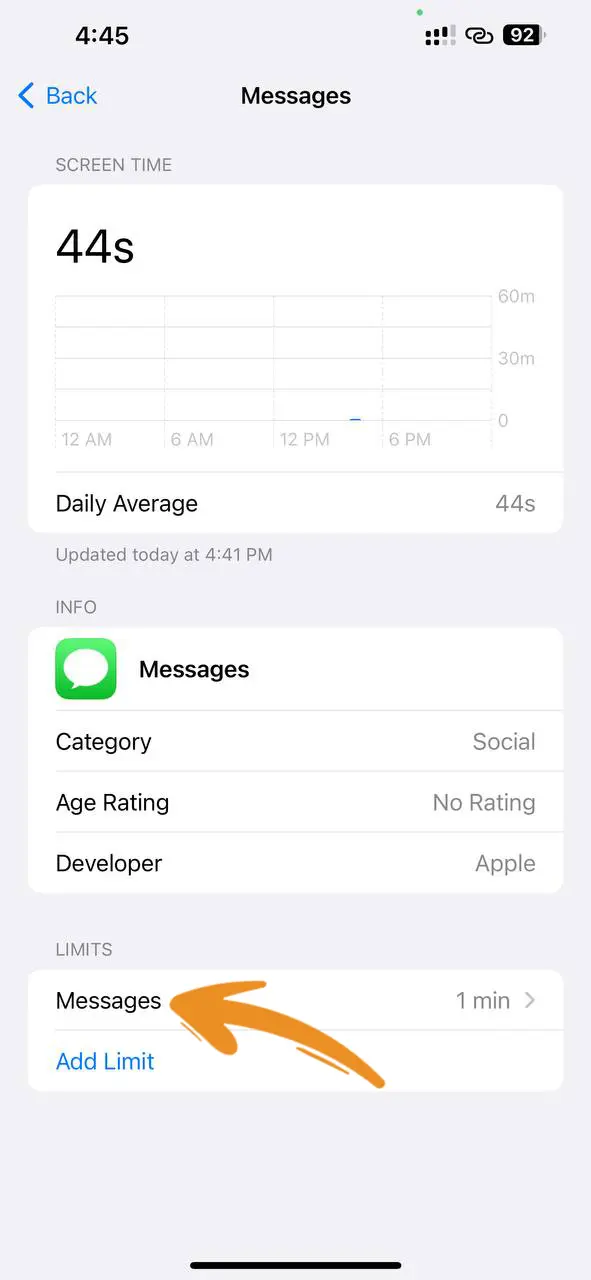 Hit Delete Limit twice to remove the set time constraint.
Conclusion
Locking your messages is crucial for maintaining your privacy and protecting sensitive info. By following the steps above, you'll keep your messages safe and secure. Just remember to enable Screen Time, set a passcode, use Touch ID or Face ID, hide message previews, and periodically purge sensitive chats to stay ahead of the game in our digital age.
FAQs
What if I forget my Screen Time passcode?
You can recover it through your Apple ID or by resetting all settings on your iPhone.
What happens to locked messages when I switch phones?
Your messages will be transferred securely to a new phone.