In today's digital world, privacy, and security are more important than ever. As smartphones are an integral part of our lives, it is very important to protect our sensitive information. In this article, I will discuss how to lock messages on iPhone to ensure that your messages remain private.
Fortunately, iPhone offers a Lock Messages feature to protect your conversations from unauthorized access. By following the simple steps outlined in our article, you can easily lock messages on your iPhone and enjoy peace of mind when it comes to your digital privacy and security.
What is Lock Messages on iPhone?
Lock Messages on iPhone is a security feature that allows you to lock and protect your private messages on your iPhone. With this feature, you can set a passcode on the Messages app, use Touch ID or Face ID, and hide message previews. So no one can access your messages without your permission. This is a great way to protect your sensitive information and private conversations from prying eyes, especially if you share your iPhone with others.
Benefits
Keeps private messages and conversations safe
Protects against unauthorized access to sensitive information
Offers an extra layer of security to prevent data breaches
Helps maintain the confidentiality of personal and professional communications.
Limitations
The lock Messages feature can be bypassed by advanced hacking techniques if someone has physical access to your iPhone.
The Lock Messages feature doesn't protect against message notifications appearing on the lock screen, so turn off lock screen notifications for messages for complete privacy.
Forgetting the passcode and not having a backup can lead to permanent loss of access to messages.
How to Lock Messages on iPhone
whenever we talk about Lock messages on iPhone, then it is a quick and easy process. Follow these steps to set it up:
Open the Settings app on your iPhone and tap on Screen Time.
Scroll down and Tap on Use Screen Time Passcode.
Click on the Always Allowed option under the Screen Time section.
In the Allowed Apps section, press the minus (-) icon near the Messages app.
Click on the Remove button and confirm by pressing "Remove".
Click on See All Activity.
Go to the Most Used section and tap on Messages.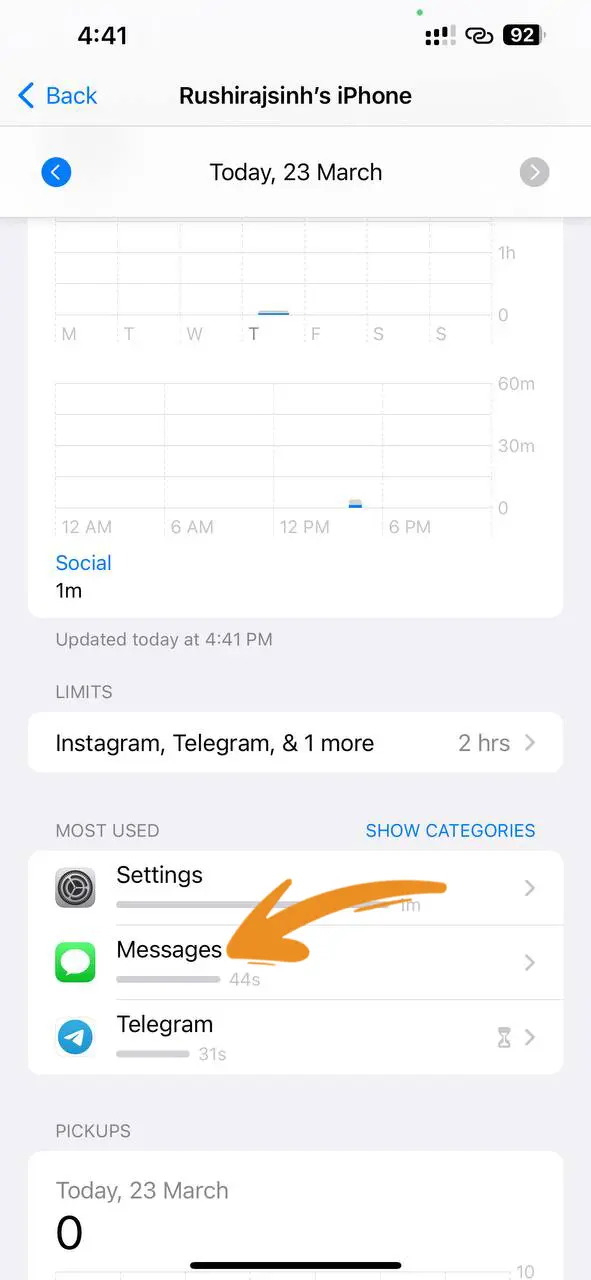 Tap on Add Limit to limit your Messages app usage.
Set your usage time and click on Add at the top right corner.
Congratulations!! using the above method you can lock messages on iPhone and secure your private message from unknown persons.
How to Extend time limit for lock messages on iPhone
When the time limit is complete, you will see a message below the app icon.
Open the Messages app and you will see the time limit page. If you click "OK", the app will automatically close. To continue using the app, tap on the "Ignore Limit" option.
You select any one of the three options to enter the app.
How to Delete the time limit for the Messages app
Go to Settings > Screen Time > See All Activity > Messages > Tap on the message option in Limit Section.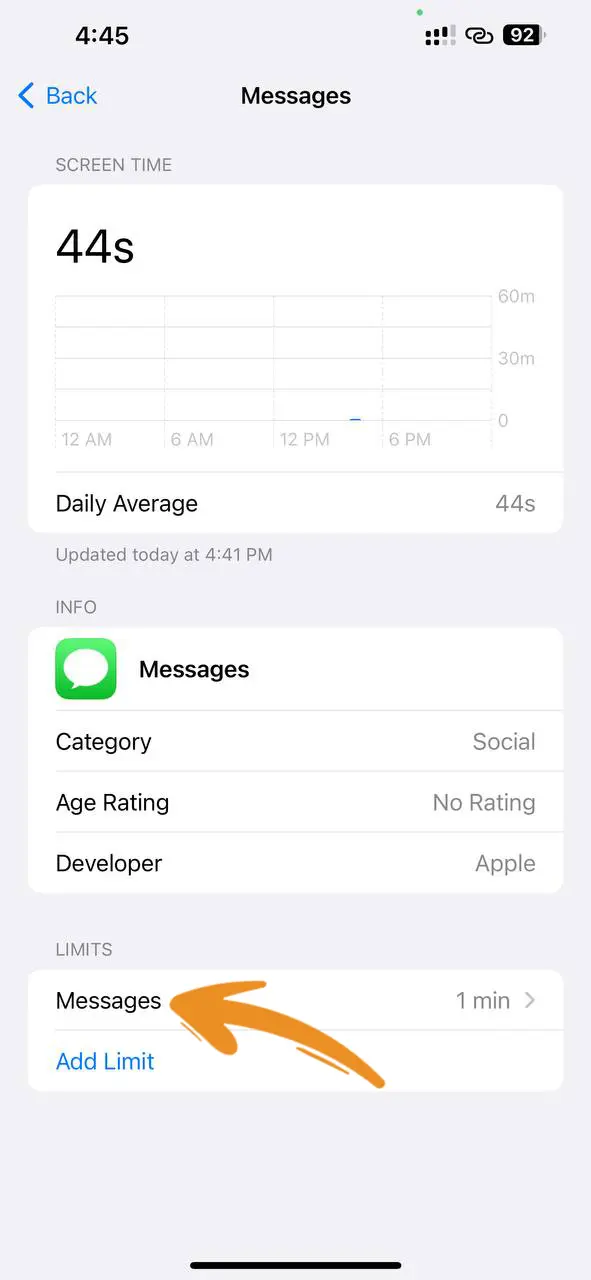 Not, Click on the Delete button twice to remove the set time limit
Conclusion
Locking messages on your iPhone is very important to protect your privacy and sensitive information. By following the simple steps above, you can ensure that your messages remain private. Remember to enable Screen Time, set a passcode for messages, use Touch ID or Face ID to unlock messages, hide message previews, and regularly delete sensitive messages. By which you can stay safe in this digital world.