How to Turn On Low Power Mode on Your Apple Watch Running watchOS 10
The Apple Watch is a handy device that's jam-packed with features designed to make your life easier. However, those awesome functionalities can quickly drain your battery. Fortunately, Apple released watchOS 10 this year with new features like "Ping My Watch" and "Smart Stacks Widgets," and included a Low Power Mode to help you extend that battery life. In this guide, I'll walk you through how to activate and deactivate this battery-saving feature on your Apple Watch running the latest watchOS 10.
What Is Low Power Mode?
Low Power Mode is a neat feature that helps conserve battery by disabling non-essential functions on your Apple Watch. When activated, your watch automatically turns off power-hungry features like background app refresh, Log State of Mind, heart rate monitoring, and auto-downloads. This means you can use your Apple Watch longer without stressing about the battery running low.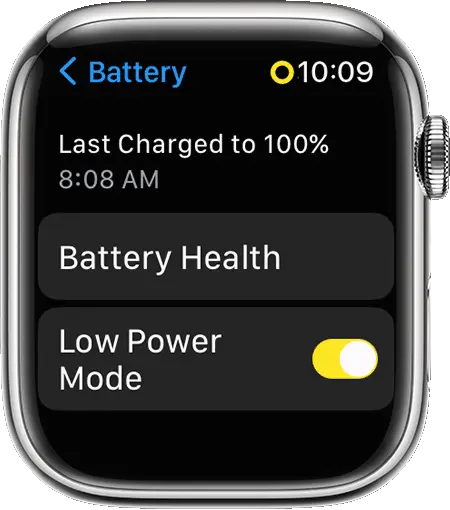 Apple Watches That Support Low Power Mode
Low Power Mode is available across all Apple Watch models that are updated to the latest watchOS 10. This feature made its debut during the September 2022 Apple event with the launch of the Apple Watch Series 8.
Apple Watch Series 4
Apple Watch Series 5
Apple Watch Series 6
Apple Watch Series 7
Apple Watch Series 8
Apple Watch Series 9 (Upcoming)
Apple Watch SE (first-gen)
Apple Watch SE (second-gen)
Apple Watch Ultra
Apple Watch Ultra 2 (Upcoming)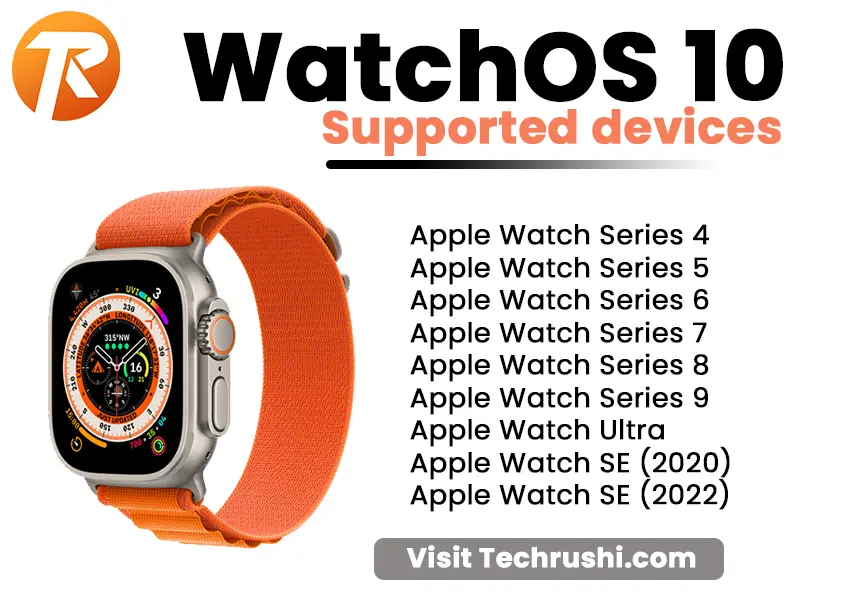 Features Disabled in Low Power Mode
When you flip the switch on Low Power Mode, you'll find some features are automatically disabled to save battery life:
Wi-Fi and Bluetooth Scanning
Background App Refresh
Always-On Display
Hourly App Notifications
Phone Call Notifications
Cellular and Wi-Fi (optional and separate from Low Power Mode)
Sluggish Siri Responses
Laggy animations when scrolling (this may not be directly due to Low Power Mode but could occur if the watch's performance dips because of low power)
How to Turn On Low Power Mode on Your Apple Watch
Switching on Low Power Mode is a peace of cake. Just follow these easy steps:
Open Control Center

Swipe up on your Apple Watch screen to access Control Center.

Head to Battery

Tap on the battery percentage icon.

Turn Low Power Mode

You'll see the Low Power Mode toggle under the battery percentage. Flip it on.

Tap the Turn On

Scroll down and hit "Turn On."
Note: Low Power Mode turns off automatically when the battery hits 80%, but you can manually keep it active for up to three days if you wish.
How to Disable Low Power Mode on Apple Watch
If you've been making do with limited features to conserve battery but are ready to unleash the full power of your Apple Watch, turning off Low Power Mode is quick and straightforward:
Open the Settings app on your Apple Watch.
Tap on the Battery icon.
Toggle off Low Power Mode.
Conclusion
Low Power Mode is a real lifesaver when you're looking to stretch your Apple Watch's battery life. A couple of taps and you're all set. Just remember, activating it means sacrificing some functionalities. So turn it off when you don't really need it.
Do you have questions or concerns? Feel free to drop a comment below!
FAQ's
How long can I expect my Apple Watch to last with Low Power Mode?
Apple states that Low Power Mode can practically double your battery life – extending it from 18 hours to a whopping 36 hours. If you have an Apple Watch Ultra, you can look forward to 60 hours of battery life.
What's the catch with keeping Low Power Mode on all the time?
Well, having Low Power Mode always activated puts your watch in energy-saving mode, which means some features are either dialed back or disabled altogether.