Apple just released the iOS 17 Developer Beta update for iPhone and it comes with several interesting new features, one of which is "Personal Voice". Today is the age of AI (Artificial Intelligence), and you can use it on your iPhone as well. Most AI software currently charges a premium for Personal Voice, but Apple has brought you this new feature completely free of charge.
So let's find out how to create a Personal Voice on your iPhone and how to use it.
What is Personal Voice
Personal Voice is a new feature in iOS 17 that allows you to create a digital voice that sounds just like you. To create your Voice, you will need to read out a series of random text phrases for 15 minutes. Once the process is complete, your device will use your voice data to generate a personalized voice model.
You can use your personal voice to type text or select predefined phrases to have them speak out loud in your voice.
How to Create Personal Voice on iPhone
Open the Settings application on your iPhone.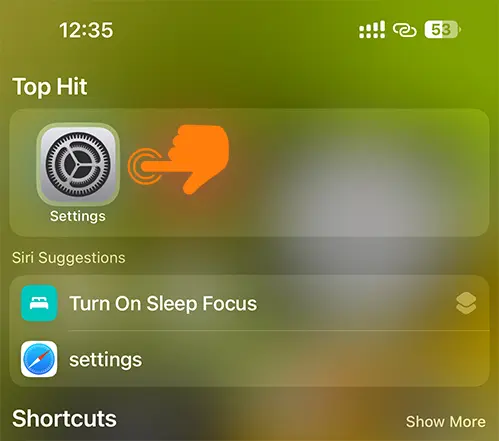 Tap on Accessibility.
Look for the Personal Voice option (available in iOS 17 update) and select it.
Choose "Create a Personal Voice."
Tap on the continue button located at the bottom of the screen.
On the "Get Ready to Record" screen, tap continue once again.
A new screen will appear asking you to give your voice a name. Enter a name that you can easily remember for future reference, then tap continue.
You will be presented with a phrase to check the sound quality. When you're ready, tap the record icon and read the provided phrase aloud in a quiet environment.
After completing the first phrase, a "Recording Considerations" screen will appear. You can tap the "Listen" button to hear your recorded voice. If there is any background noise, you can tap "Check Again" to re-record your voice. Once you're satisfied with the recording, tap continue.
On the next screen, you will be presented with additional phrases. Repeat the same steps mentioned above and continue recording your personal voice for approximately 15 minutes.
You can tap the stop icon at any time to finish recording.
Once you're done, a "You're Done Recording" screen will appear. Tap continue to proceed.
Your recordings will be securely saved on your device. You will receive a notification when your Personal Voice is ready to use. You can plug in your iPhone to begin the processing immediately, which will take up to an hour. Tap Done when you're ready.
To track the status of your generated voice, go to the Personal Voice section.
Finally, turn on the "Share Across Devices" and "Allow Apps to Request to Use" options to enable the use of your Personal Voice on your iPhone.
How to Use Personal Voice on iPhone
To use personal voice on your iPhone navigate Settings > Accesiblity and Tap on the Live Speech option.
Look for the Live Speech option and enable it.
Tap on "Language" under the VOICES.
Click on "Personal Voice"
Select the "Personal Voice" option. Note that it will only appear once the voice generation process is completed.
Now, press the side button on your device three times. This action will open the "Type to Speak Phrases" bar. In the provided bar, type anything you want to hear in your Personal Voice on your iPhone.
Verdict
I hope this guide helps you create an AI-generated personal voice on your iPhone. According to Apple, This feature is very useful if you don't like Siri's voice or any other built-in voice for speech-to-text and for those who suffer from ALS (Amyotrophic Lateral Sclerosis) or other such conditions that can impact their ability to speak. You can set your own voice as an assistant.
Have you tried this feature on your iPhone? Let me know in the comments below.
FAQs
How do I use personal voice on my iPhone?
To use Personal Voice on your iPhone, go to Settings > Accessibility > Live Speech > Personal Voice, and then type anything in the "Type to Speak Phrases" bar to hear it in your personalized voice.
How long does personal voice take to generate?
The personal voice generation process can take up to an hour.