Apple has released a new "Lock White Balance" feature for iPhone cameras with the latest iOS 17 update. This new feature provides you with the ability to maintain a consistent white balance setting while recording videos. I personally find this feature very useful, particularly in situations where the lighting conditions fluctuate, such as in indoor or outdoor settings. These changes in lighting often result in differences in color tones, making your videos look too bright or washed out and changing other color elements as well.
If you don't know how to enable this feature on your iPhone and how to use it, then you are at the right place. In this guide, I will walk you through the process of enabling and using the White Balance Lock feature. So let's dive into it.
Related: How to Create iOS 17 Personal Voice on iPhone
What is Lock White Balance on iPhone?
The "Lock White Balance" feature on your iPhone allows you to set lock the white balance while recording a video. White balance is adjusting the colors in an iPhone video to accurately represent true colors under different lighting conditions. By locking the white balance on your iPhone, you ensure that colors remain consistent throughout the recording, even if the lighting changes.
This is possible after iOS 17, you just need to change some camera settings and you can use this iOS 17 feature on your iPhone. It's great to see that Apple continues to improve its products by providing updates and adding new user-driven features, which is highly appreciated.
How to Lock White Balance on iPhone in iOS 17
To lock the white balance on your iPhone running iOS 17, follow these simple steps:
Open the Settings app on your iPhone.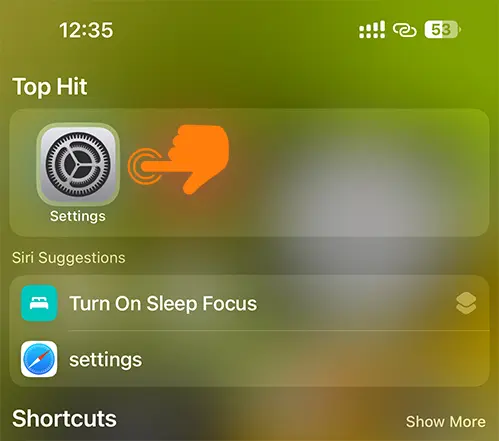 Scroll down the Settings menu and tap on "Camera."
Within the Camera settings, locate and select "Record Video."
Scroll down a bit until you find the "Lock White Balance" toggle. Enable this toggle by clicking on it. Enabling this option will activate the white balance lock feature on the iPhone camera.
That's it! You have successfully enabled the white balance lock on your iOS 17 iPhone camera. When this feature is turned on, your device will maintain a constant white balance setting regardless of changes in lighting conditions.
If you want to disable this feature and go back to the automatic white balance setting, simply turn off the "Lock White Balance" switch in the camera settings.
Related: How to Lock Safari Private Tab using Face ID in iOS 17
Pros and Cons of Lock White Balance on iPhone
Pros:
Consistent color representation
Accurate color reproduction
Cons:
Limited adjustment options
Potential for unnatural-looking videos
That covers everything you need to know about the "Lock White Balance" feature on iOS 17 to maintain consistent white balance in your videos.