Apple has launched StandBy mode in iOS 17 specifically for NightStand or Worktable use. In this mode, you can display several new widgets on your lock screen, such as reminders, clocks, multiple timers, calendars, and weather information. It works when your iPhone is in idle condition and charging in a horizontal position on a charging dock.
There is a new option available in this mode called Night Mode, which helps reduce eye strain at night. It allows you to check notifications and pre-defined widgets on your iPhone screen while ensuring a comfortable viewing experience. In this blog post, I'll show you how to enable Night Mode in StandBy and guide you on how to use it on your iPhone.
What is Night Mode in StandBy
Night Mode is a new feature in iOS 17 that automatically turns your iPhone's StandBy mode display with a red tint in low-lighting conditions. This helps to reduce the amount of blue light emitted from your iPhone, which can interfere with your sleep.
How to enable Night Mode in StandBy
Open the Settings app on your iPhone.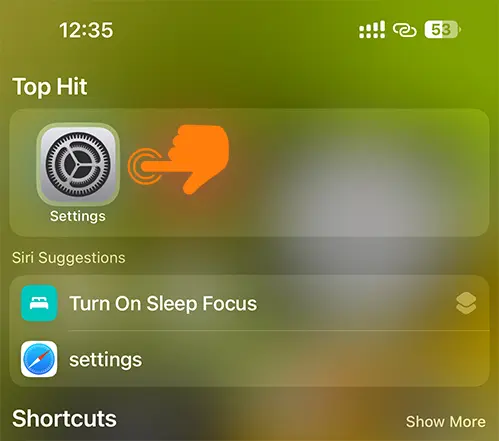 Tap on the StandBy option.
Look for Night Mode and tap on it.
Enable the Night Mode toggle button to activate the Red tint in StandBy mode.
How to use Night Mode in StandBy
Once you enable Night Mode in StandBy, your iPhone lock screen will turn Red. Red is less likely to disturb your sleep. To wake your iPhone from StandBy mode, just tap the screen or use the side button.
Pros and cons of Night Mode in StandBy
Pros:
Can help you get a better night's sleep.
The Red Tint display is less disruptive to sleep than the blue display.
Automatically enabled after sunset.
Cons:
The Red display may be less readable.
May not be effective for everyone.
Motion To Wake feature in Night Mode
Motion To Wake is a useful feature on iPhones that automatically wakes the screen when motion is detected during the night. By enabling this feature, your iPhone's sensors can detect motion and wake up the device from StandBy mode. This allows you to easily check notifications or access StandBy Widgets without manually turning on the screen. To enable Motion To Wake on your iPhone, follow the simple steps below:
In the Settings app, go to StandBy.
Select Night Mode.
Enable the Motion To Wake toggle button to utilize this feature at night in StandBy mode.
Conclusion
That's it, my friend. I hope you like this new feature of iOS 17 Night Mode in StandBy. If you have or are about to upgrade your device to iOS 17, I would recommend using this Apple's new innovation feature.