In the past, if you wanted to access a computer from a different location, you had to be physically present at that location. But now, with remote desktop software, you can connect to a computer from anywhere in the world. This is very useful for people who travel a lot, or for people who need to access files or programs on their work computer from home.
For example, suppose you are a student working on a project at home. You need to access a file on your school computer, but you are not at school. With remote desktop software, you can connect to the school computer from home and access the file as if you were sitting in front of the computer at school.
So in today's post, I will tell you about the best remote desktop software called AnyViewer. Which lets you control another PC, transfer files and even provide instant remote support. So, if you are curious to see how these tools work, then let's start AnyViewer Review 2023.
What is AnyViewer
AnyViewer is a computer program that allows you to connect to a computer from anywhere in the world using your Windows, iPhone, or Android device. It's secure, fast, and can be used to control your computer remotely or to provide remote support to others.
Key Features
Remote access from anywhere
Secure and reliable
Easy to use
Free to download
File transfer between local and remote computers
How to use AnyViewer Remote Desktop Software
If you want to use this software without logging in, you can set up unattended remote access by following the steps below.
Download and install AnyViewer on both computers.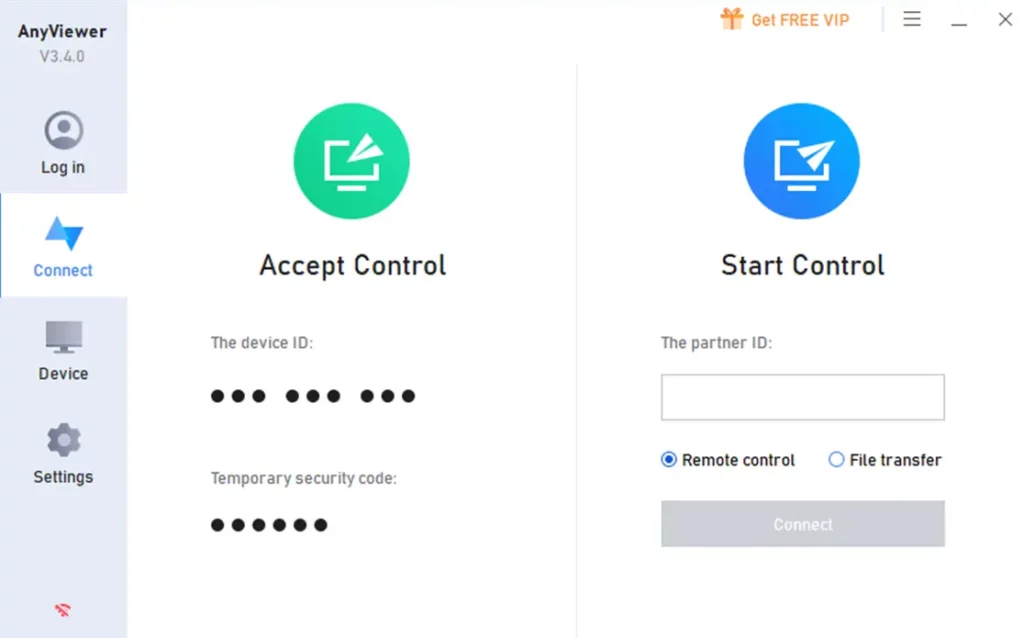 On the remote computer, go to Settings > Unattended and set a Security code.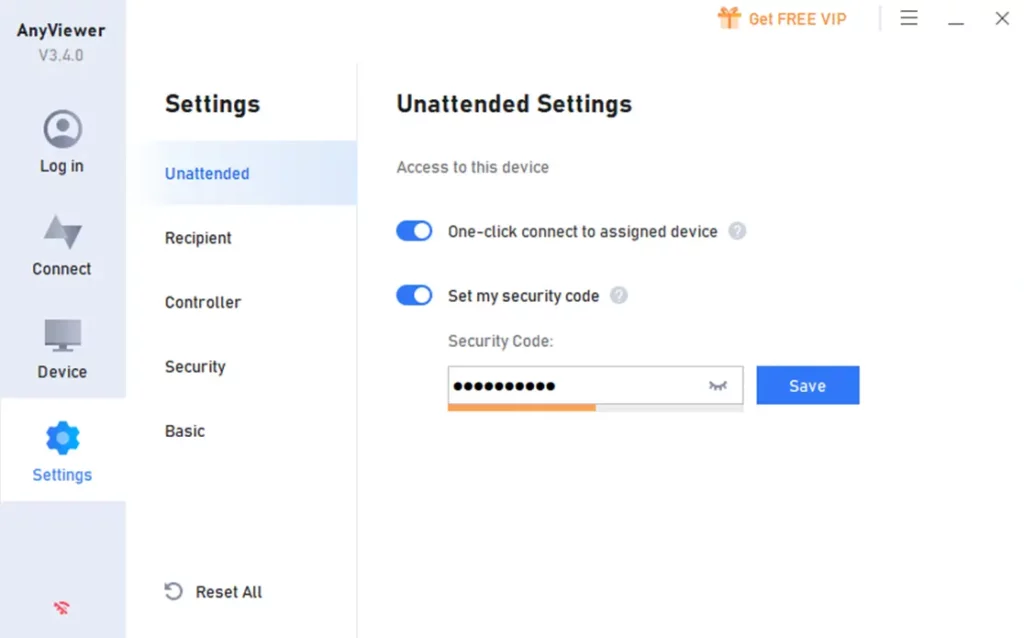 On the local computer, enter the partner ID, tick Remote control mode, and click Connect.
Select Input security code, enter the code, and click OK.
Pros & Cons
Pros:
Easy to install and use.
Does not consume more PC resources.
The free version is sufficient for most scenarios.
15-Days money back guarantee
Cons:
Little slow in stating.
Not transfer High-Quality Images in the free plan.
Not support for Linux, Mac, or ChromeOS.
Some time offline.
Pricing
| Features | Free Plan | Prof. Plan | Ente. Plan |
| --- | --- | --- | --- |
| Managed Devices | 10 | 100 | 1000 |
| File Transfer Speed | 500 KB/s | 10 MB/s | 10 MB/s |
| Privacy Mode | No | Yes | Yes |
| High-Quality Images Transfer | No | Yes | Yes |
| Supports | Very Limited | 24/7 & 365 Support | 24/7 & 365 Priority Support |
Prof = Professional, and Ente = Enterprise
Alternatives of AnyViewer
TeamViewer
Chrome Remote Desktop
LogMeIn
Microsoft Remote Desktop
AnyDesk
Conclusion
That's all, folks! I hope this review gave you a good overview of AnyViewer, which is a powerful and free remote desktop software. It's a great tool for accessing your computers remotely, whether you're on a PC or a mobile device. The ability to seamlessly transfer files between devices is a huge advantage.
AnyViewer Review 2023: Best Windows Remote Desktop Software | TechRushi
AnyViewer: Best Remote Desktop Software of 2023. Access your computers remotely from anywhere, transfer files, and provide remote support.
Price Currency: USD
Operating System: Windows 11
Application Category: Remote Desktop