This year, Apple is honing in on security and privacy. There are many new features and updates that Apple has implemented to enhance iPhone users' security and privacy. One of the new features in iOS 17 is the ability to limit photo access on iPhone and iPad.
This feature was also available in previous versions like iOS 15 and iOS 16. So what's new this time around? Well, numerous changes have been made to the Limited Access features. I'll cover all the details in this article, so let's jump right in.
What is Limited Access in iOS 17?
Limited access is a privacy-centric feature for iPhone and iPad users. Using this tool, you can control third-party app access to your photo library.
Often, users worry about granting access to their private photos and videos to new third-party apps. Limited Access enables users to select specific photos that will appear in that app.
As mentioned earlier, this feature was already available in iOS 15 and 16. But what's new in iOS 17 is that, whenever you send or upload a photo to a third-party app, your metadata (time, device, location, and other vital digital photo info) is not shared with that app. This is an improvement over previous versions of iOS.
How Does Limit Access Work in iOS 17?
If you've already installed the iOS 17 beta on your device, you've likely noticed a popup that says "Would Like to Access Your Photo Library" when opening apps that need photo access, like TikTok, Instagram, Thread, and Twitter. This feature asks for your consent the first time you open an app after updating to iOS 17. If you accidentally tap "Allow Full Access," that app can use your entire photo and video library.
Check the above screenshot. When I open the Telegram app, a pop-up appears with three options: 1) Limited Access 2) Allow Full Access 3) Don't Allow. Selecting "Limit Access" lets you choose the specific photos and videos visible in the app. Choosing "Allow Full Access" makes your entire library available to the app. Tapping "Don't Allow" hides every single photo from the third-party app.
My personal recommendation is to choose the "Limit Access" option and only allow selected photos. If you miss this feature, you can change the setting on your device. Here's how:
How to Limit Photo Access on iPhone and iPad
Open the iPhone Settings app.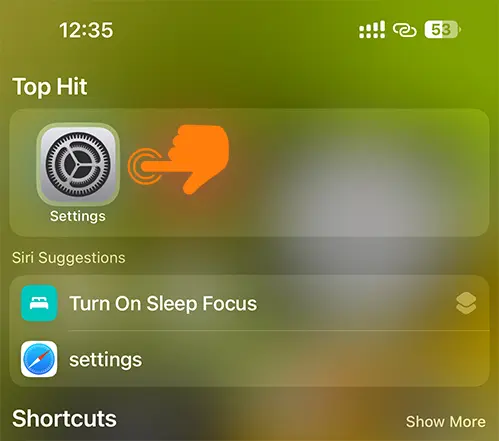 Scroll down and tap on Privacy & Security.
Select Photos from the list.
You'll see all the apps that access your photo library. Tap on any app to set the photo limit.
Select the Limited Access option.
Choose your photos and click on the Done button in the top right corner.
If you need to add more photos, click on "Edit selected photos" and repeat this process.
That's it! You can repeat these steps for all other third-party apps to limit your photo access on your iPhone.
Restrict your photo access now…
I hope you find this feature in iOS 17 beneficial. Apple's new privacy and security enhancements are great for safeguarding your private photos from prying eyes. If you find this guide helpful, please share it with your friends and colleagues.